Tuesday, May 4
Title: Rocky Mountain Haven*
Author: Vivian Arend
Series: Six Pack Ranch book #2
Genre: Contemporary Romance
Publisher: Liquid Silver Books
Format: e-book
Date/Year: March 2010
*This book was provided to me by the author for review
Summary from the publisher:
Welcome to the Six Pack Ranch, where learning to live again takes some sensual twists.
Beth Danube has escaped to a small Alberta town to make a new start for herself and her three little boys. Her emotionally abusive husband may be dead and buried, but so is her heart. What she doesn't want is another man in her life—not now, maybe not ever. Yet when her libido reawakens after ten years of unsatisfactory sex in the missionary position is any woman strong enough to turn down sex-in-boots, Daniel Coleman?
The middle child of the rowdy Coleman boys, Daniel's the quiet one who has always subdued his desires and acted as peacemaker. His powerful attraction to the young widow takes him by storm, and he's willing to pursue her until they both find satisfaction—in and out of the bedroom.
Only Beth isn't sure she's ready to cross the line. Becoming friends with blazing hot benefits means she's still the one in control. Letting her heart trust again? She isn't that brave—or foolish. Daniel is going to have to be mighty convincing to help her overcome the past.
My Musings:

It seems like I've been waiting forever for the next installment in this series, and was very excited to get my booklover hands on Rocky Mountain Haven.

I'm not going to give a synopsis of the story since the blurb from the publisher does a pretty good job of it. So let's get right to what you want to know….did you like it, and should I read it?

Even though this is only the second book in the series, if felt like Daniel's story is the middle book of this series, and by this I'm not really referencing the character's status as a middle child, but I think the tone of the book is a great reflection of the hero's personality. The tone of this book is quieter, and more subdued than Rocky Mountain Heat. I'm not saying this is a bad thing, in fact I think the tone of each of the books in this series MATCHES each hero and isn't a cookie cutter plot and tone substituting one brother for another. I like that.

Daniel is more of a beta hero. He's not alpha aggressive, but he does know what he wants and goes after it. That's exactly what his heroine, Beth, needs. If he was an alpha hero I think Beth would have turned away from him, due to her past as an abused woman. She would have run far and fast in the other direction. She needs the quieter aggressor, one that lures her with seductive smiles, kisses and lots of temptation, but lets her make the final move to solidify their relationship. His love is her "haven".

However, I have the same criticism of Rocky Mountain Haven as I did with Rocky Mountain Heat….I wish it would have been longer. Even though Haven was approximately thirty pages longer than Heat, I think the story would have benefited with a deeper exploration of Beth learning to trust and love another man after her abusive past. While this topic was explored a little, I felt it focused more on her ambivalence of starting a relationship, and it seemed that once she decided that she wanted Daniel that her issues almost became a non-issue (except for one scene). I don't feel that this was realistic.

I also wish the issue of Daniel's infertility would have been explored more. It was mentioned a few times, but I never really felt that we understood what it meant to Daniel and how important having a family was to him. I would have liked to see more of Daniel and his feelings and reactions to Beth's three boys. It was obvious that Daniel wanted to be a father, and falling in love with Beth who already had children was perfect for him. I also wanted to experience more of Daniel's desire to not work the ranch; to leave part of the family business that is close knit, and be more independent of his family.

I also thought that the family we were introduced to in Rocky Mountain Heat was not as prevalent in Rocky Mountain Haven, and I missed them. I got attached to each of the brothers in Heat, but didn't feel the same connection to them in Haven. I think that this is because Rocky Mountain Haven seemed more like Beth's story that included a member of the Six Pack Ranch, than a story about Daniel, one of the "six pack", who finds his heroine.

Overall I enjoyed Rocky Mountain Haven, but it seemed a little disjointed from the "Six Pack Ranch" series. I don't know if Daniel's desire to be more independent of his family was the reason for this, or that the story seemed more focused on Beth, or what it was that led me to feel this way. If I would have read it as a standalone instead of with my expectations as part of this series I think I would have liked it even more. I think I brought many months of waiting with baited breath for the second book in this series to the reading experience which might have affected the reading reality vs. my expectations. With all that said, I can safely say that I can't wait for the next brother's book! I don't know when that will be, but you better believe I'll be there on release day to buy my copy.
Ratings:
Overall: 4.0 stars
Sensuality Level: 3.5 (hotter than a traditional romance, but to call it an erotic romance might be a stretch)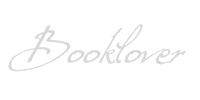 *I am an Amazon affiliate and receive a small (and I mean very small) referral fee for purchases made using a link on this blog. I don't use Amazon to earn money, I use it because the widgets are cool, easy to use, and serve my purposes to showcase books & such with minimal effort, but most importantly they have great prices and offer both new and used items. As a book addict I love that I can find just about anything I want in one place. If you are going to purchase a featured book anyway, and you know you won't pay more by using the links on this blog than you would by visiting Amazon on your own, I will be eternally grateful for supporting this blog by using the links, and don't forget that the referral fees from your purchases will sponsor the "Reader Rewards" giveaways :)