Sunday, May 23
Title: Tall, Dark and Wolfish
*
Author: Lydia Dare
Series: Westfield Brothers book #2
Genre: Paranormal Romance
Publisher: Casablanca Sourcebooks
Format: mass market paperback
Date/Year: May 2010

*This book was provided to me by the publisher for review

Summary from the publisher:


He's lost the most important part of himself…
Lord Benjamin Westfield is a powerful werewolf—until one full moon when he doesn't change. His life now shattered, he rushes off to Scotland in search of the healer who can restore his inner beast, only to find she's not at all what he expected…
She would make him whole, if she could…
Young, beautiful witch Elspeth Campbell will do anything to help anyone who calls upon her healing arts. Then Lord Benjamin shows up, and she suddenly discovers she may need him even more than he needs her…
My Musings
Benjamin Westfield has lived a rogue's charmed life; A benefit of being the Duke of Blackmoor's brother, as well as from a long line of shapeshifting werewolves. He is known for his seductive skills, and persuasive ways. That is until he finds himself unable to embrace his wolf form after a scandalous "incident". A trusted friend sends him to find a renowned witch that has the ability to heal him. But once in Scotland he finds that the witch he was seeking is deceased, luckily her lovely and tempting daughter may still be able to help him.

Elspeth Campbell was born a bastard to a witch mother, and a werewolf father who abandoned her mother before she was born. She has lived a somewhat sheltered life with her mother and her grandfather…and while she is still gossiped about, and somewhat shunned because of her birth, she is reluctantly accepted by her community because of her kindness and her healing abilities. She is a part of a coven of witches, each with a unique talent, but as a whole are forces to be reckoned with. However, it has been prophesied that she will be taken from the coven, which may have a potentially devastating effect on them all. She hopes that the man who is coming for her is her father whom she is desperate to discover, only to find herself inexplicably drawn to the man she is determined to heal.

Can I just tell you how much I enjoyed reading this book…the characters alone make it a worthwhile read despite some of the things that didn't quite work for me. Lydia Dare creates such amazing characters that you are immediately intrigued by, no matter if they are the hero, heroine, a main, or a secondary character. For me Tall, Dark and Wolfish was a historical romance that enjoyed settings in Regency England, and the Scottish countryside. It had some paranormal elements with its shapeshifters and witches, but neither in a comprehensive way. It was a little bit this, and a little bit of that of many of my favorite components, which may be why I enjoyed it so much.

However, as much as I enjoyed the book there were a few things that didn't meet my expectations, or felt would have made the story better. I didn't feel that the "incident" that led to Ben's inability to shift was adequately revealed….at least to the point that I thought it explained it to equal the meaning this moment in his life held. Elspeth also experienced a pivotal moment in her life with the death of her grandfather, and I felt that her grief over his death was woefully inadequate considering his role and importance in her life. I was also a little disappointed that it was so easy to guess who Elspeth's father was. This was a thinly veiled mystery for even Elspeth to reveal, and considering her parents love for each other I would have thought he would have been harder to find since neither of them found their way back to each other. Finally I was disappointed that the author made Elspeth so eager to have a love affair with Ben outside of marriage since she carried the mantle of "bastard" all of her life. This stigma was repeatedly remarked upon on how it made her feel. Which is why I was surprised that it didn't seem to matter to her that she was following in her mother's footsteps…making the same mistakes without seeming to have any second thoughts.
My final thought is on a more positive note. Each person born from a Lycan parent carries a mark, much like a tattoo, and the author cleverly uses this mark as a way for the hero and heroine (mates) to entice, arouse, or summon each other across distances by touching or stroking it. I thought this brought what I felt was something new to the shapeshifter genre and I liked that about it.
Despite these comments, Tall, Dark and Wolfish is as charming as its hero and heroine. I fell in love with each of its characters including all of the secondary characters. Lydia Dare has created a tempting paranormal romance series, not only with her Westfield brothers, but also with her coven of young witches. I know she has at least two more "wolf" books, but I dearly hope she returns to Elspeth's witchy "sisters" and give them each their own happy ending. Each of them was enchanting, and I can't wait to read the devilishly enticing brother William Westfield's story in
The Wolf Next Door
due out in June.
Ratings:
Overall: 4.00 stars
Sensuality Level: 2.75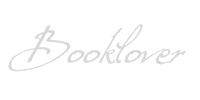 *I am an Amazon affiliate and receive a small (and I mean very small) referral fee for purchases made using a link on this blog. I don't use Amazon to earn money, I use it because the widgets are cool, easy to use, and serve my purposes to showcase books & such with minimal effort, but most importantly they have great prices and offer both new and used items. As a book addict I love that I can find just about anything I want in one place. If you are going to purchase a featured book anyway, and you know you won't pay more by using the links on this blog than you would by visiting Amazon on your own, I will be eternally grateful for supporting this blog by using the links, and don't forget that the referral fees from your purchases will sponsor the "Reader Rewards" giveaways :)