Wednesday, May 12
I'm gonna let you in on a secret I found out about a little over a month ago through an online acquaintance that's meant to be shared...
Swagbucks
. Have you heard of it? If not then you are missing out my friends! I was skeptical at first at how it worked and if you could actually earn the prizes they offer. I'm here to tell you that you can.
In the month or so that I have been doing searches on
Swagbucks
I've earned two $5.00 GC to Amazon (the prize I choose to cash in my bucks for) Being the booklover that I am, I am always looking for ways to buy more of the books on my wish list. Through
Swagbucks
I could potentially earn $120 in Amazon gift cards this year, for doing nothing more than a few internet searches using their search engine that I would do anyways during the course of my day. ONE HUNDRED TWENTY DOLLARS OF FREE BOOKS!
I spend only a few minutes each day doing searches that I normally would use Google or Yahoo for (looking up authors, books, reviews, and other daily things that are non book related) and usually win "bucks" several times a day. There is no catch. Of course they offer you other ways to earn more "bucks" by purchasing items from online partners, or watching ad videos, or participating in daily polls, but I don't really spend the time on those. I'm strictly a "searcher".
If your like me and your book wish list far exceeds your book budget than try out
Swagbucks
. I'm not sorry that I did. It's easy, free, and best of all allows me to buy more books :) Always a good thing....at least for me. I should also say that you can get other items or gift cards (like Macy's, Target...restaurants, even Amazon.ca GC). You name it, it's probably there to redeem your "bucks" for. To learn more about it, and/or set up an account just click on any of the links on this blog, or the click on the "earn free prizes" image. I hope you give it a try and reap the rewards.
Share the Love is a weekly meme hosted by Seductive Musings every Wednesday.
Every Wednesday post whatever it is that you love on your blog or website.



Then leave a link to your post in the comments on the weekly Share the Love post at Seductive Musings. If you don't have a blog, that's ok you can still share the love in your comment on the weekly Seductive Musings post.


What can you share...well that

depends on what you love :) Here are some ideas: a new blog or website, a great recipe that is a taste bud triumph, new shoes or purse that you seriously can't afford but lust after anyway, a great love story like the ones from When Harry Met Sally, a love note to someone special in your life (or wish was), a book you just adore and can't wait to share with someone, a song or CD that plays on repeat until it's worn out, poems, pictures, videos, or even baby giggles :)

I think you get the idea.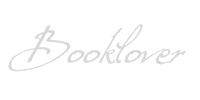 *I am an Amazon affiliate and receive a small (and I mean very small) referral fee for purchases made using a link on this blog. I don't use Amazon to earn money, I use it because the widgets are cool, easy to use, and serve my purposes to showcase books & such with minimal effort, but most importantly they have great prices and offer both new and used items. As a book addict I love that I can find just about anything I want in one place. If you are going to purchase a featured book anyway, and you know you won't pay more by using the links on this blog than you would by visiting Amazon on your own, I will be eternally grateful for supporting this blog by using the links, and don't forget that the referral fees from your purchases will sponsor the "Reader Rewards" giveaways :)