Wednesday, June 2
***This giveaway has ended, but you should still read the post...it's worth your time:) Thanks for joining the fun!***
How do you tempt me to read a paranormal romance? Put a highlander in it :) I'll go for it every time.
I read Donna Grant's first book in her new Dark Sword series, Dangerous Highlander when it first came out, and have been patiently waiting to read the next book,
FORBIDDEN HIGHLANDER
ever since. I can't wait to read Fallon's love story and find out how they save the other brother, Quinn, from evil Deirdre. Now if I could only find my own highland hero...oh wait, I already did. Lucan MacLeod is my hero (
you'll find out later why I say this)
.
Donna Grant is my guest today to share FORBIDDEN HIGHLANDER with us and provided a few sneak peak excerpts. Read and enjoy!
Welcome back to Seductive Musings Donna! I am so pleased to have you as my guest today because I've been eagerly anticipating your newest book in the Dark Sword series, FORBIDDEN HIGHLANDER. In case some of my readers missed out on DANGEROUS HIGHLANDER can you tell us about the journey of how this series was conceived, and can you bring us up to date on what's happened so far?
Thanks for asking me back! I'm delighted to be here. :)
The series is based on a legend I created. Everyone knows Rome invaded Britain, but they never conquered Scotland. I always wondered why. So, I used that as the basis of my legend. In the series, the Celts turned to the Druids to help them make Rome leave. The Druids called up primeval gods long buried in Hell to inhabit the fiercest warrior from each family. The gods answered the Druids call, and the Warriors were born.
They defeated Rome and sent them fleeing. But afterwards, nothing the Druids did could make the gods leave the men. So they bound the gods turning the Warriors back into mortal men who remembered nothing. The gods stayed in the bloodline of these warriors waiting for a day they would be free once again.
A power hungry Druid found an ancient scroll years later that had the spell to unbind the gods. Yet, it only listed one name - MacLeod. So the Druid, Deirdre, began looking for the fiercest MacLeod warrior so she could unbind the god.
No one realized the three MacLeod brothers were equal in every way, and that the god was shared between all three. Deirdre destroyed their clan and captured the brothers. They got free after their god was unbound, then lived for three hundred years in the ruins of their castle.
Lucan, the hero of Dangerous Highlander, saves a woman from falling over the cliffs and sets into motion a chain of events that alters everything. The woman, Cara, is a Druid, though she doesn't know it. And Deirdre wants her.
It's while Deirdre is hunting Cara that she finds the MacLeods and sets about trying to capture all of them. But Deirdre is overly confident and sends others to do what she should do. In the end, Lucan and Cara are safe from Deirdre. For the moment. But Deirdre isn't finished with the MacLeods yet.
If you had the opportunity to grab the attention of a potential reader in only a two or three sentence quote from FORBIDDEN HIGHLANDER what "teaser" would you choose?
Oh, good question. Let's see...its a little more than three sentences:
Fallon couldn't believe there was a wyrran at the king's castle. But more worrying than that was the fact Larena had followed him. Most women would have run upon hearing the screams. But not her.

He didn't know whether he liked her courage, or wanted to shake her for putting her life in danger.
Tell us about your hero, Fallon, Laird MacLeod. What do you think will make readers, much like his heroine Larena, fall in love with him? And can you tell us a little bit about their story in FORBIDDEN HIGHLANDER?
Each Warrior has a special power, and Fallon's is teleportation. After they escaped Deirdre, Fallon refused to learn of his god or to control it. Instead, he turned to drink to dull the gods insistant call to let him loose. For three hundred years Fallon learned nothing of his god. So, it comes as a surprise that he can "jump" from one place to the next - though only places he's been before.
Its in the first book when Cara's life is in danger and he sees how upset Lucan is that Fallon realizes he needs to be the man he was supposed to be. He puts aside the wine and takes stock of his brothers. He realizes then that the bond that holds them together is fragile and falling apart.
For the first time in three hundred years Fallon releases his god in order to help Lucan save Cara. And when Quinn, the youngest brother, is captured by Deirdre, Fallon assumes the role of elder brother and laird. He has to make up for his failures. Getting Quinn free will be the first of many items he wishes to accomplish.
He never expects to find himself drawn to a woman while at the king's castle. But there's much more to Larena than meets the eye. And the attraction between them is intense and immediate.
What made Larena the perfect match for Fallon?
She has been through her own hell and lived through it. She knows what it is to have a bleak future and no one there to share it with. She's his match in every way from their passion, intelligence, and stubborness.
What's your favorite scene or moment from FORBIDDEN HIGHLANDER, and why? Can you describe it (or provide a short excerpt to go along with it) for us without giving too much away?
My favorite moment in the book is when she sneaks into his chambers at the king's castle to talk to him.
Fallon drug his intruder out of the shadows and into the light of the moon from his window. He lengthened one of his claws and put it in his assailant's side as he pinned a wrist to the door. His eyes widened when he saw he had none other than Larena Monroe in his grasp.

The scent of lilies washed over him. He realized too late he had her against the door, his body pressed against hers. His gaze was riveted to her breasts that rose and fell rapidly, matching the beat of her pulse at her throat.

His anger vanished, replaced with something more primal, more urgent. His blood roared in his ears as desire surged through him. He could feel every inch of her soft body, and God help him, he wanted more. He fought for control, fought to release her and step back.

Then he heard something through the door. A sound distant and fleeting, but with his enhanced hearing he was able to catch it. He leaned his face toward the wood of the door and found his head next to Larena's.

The sound was forgotten as the feel of her silky cheek rubbed against his. He turned his head and breathed in the scent of her hair. A silken strand touched his face, and before he knew what he was doing, he bent and licked her neck. His lips slid over her jaw and he heard the whoosh of air that passed through her mouth.

His balls tightened as blood rushed to his cock. He had to get away from her, to forget about sampling her lips and tasting her creamy skin. To forget the feel of her curves against his body and the way she fit against him perfectly. To forget the taste of her on his tongue and the scent of her that filled his nose.

But Fallon made a fatal mistake. He looked into her eyes

.
I recently took your "
Which Dark Sword Hero is for You
" quiz, and Lucan MacLeod was my warrior hero..*sigh*, I loved Lucan :) Even though you created the quiz did you take it yourself…and if so who was your warrior hero?
Glad you too did it! No, I didn't take it. Since I knew which answers went with which Warrior, it wouldn't have given me my true Warrior. :D
The next book in the Dark Sword series is Wicked Highlander, due out in November. How many books do you envision for this series?
I have 15 books planned, and six under contract right now. I hope readers love the series enough that I'll be able to do all 15 books.
Finally, just for fun…if you could write the "fortune" in a fortune cookie what would it be?
lol. Let's see..."You'll get all you wish for!" lol
A DANGEROUS SECRET…
Fallon MacLeod has gifts any warrior would covet - fierce strength, unmatched skill, even immortality. But those gifts come at a price that puts everyone he loves at risk. Only when his brother, Quinn, is taken captive does Fallon leave the seclusion of his Highland home to seek the king's aid. And though every women at court would gladly be his for the asking, one alone causes desire to roar to life within him: beautiful, mysterious Larena Monroe.
A WILD DESIRE…
Rumors swirl around the castle about "The McLeod" but Larena knows the truth. Like Fallon, Larena is searching for a way to vanquish the evil Druid who wants to wreak havoc on earth. Drawn to Fallon in spite of her fear, she surrenders to a passion that shocks them both with its raw intensity. But Larena dares not hope for more - not when she holds a secret that could turn her fiery Highland love against her forever…
Happy belated release day Donna! Forbidden Highlander was released last week, so if you are interested in reading it you should be able to find it just about anywhere books are sold. If you'd like to find out more about the Dark Sword series, and perhaps
find out which Dark Sword Warrior is your hero
, or download some stunning wallpapers for your computer (like these below) visit Donna Grant at her website
www.donnagrant.com
, on her
blog
,
Facebook
,or on
Twitter
.
To celebrate the release
FORBIDDEN HIGHLANDER
, the second book in the
Dark Sword series
, Donna has offered to giveaway the book that started it all...
DANGEROUS HIGHLANDER
to one lucky commenter. Here's how you can win...
Ways to earn entries

:
Mandatory: Leave a meaningful comment AND use this form to answer one or both questions based on one of the excerpts. (good for 1 entry)
Mandatory: You MUST be a Google Friend Connect (GFC) follower in order to be eligible to win (unfortunately an email subscriber, or subscription in Google reader, and a follower are not the same thing so make sure you are signed up as a follower if you'd like to win this book)

If you have a blog, or even if you don't, you can earn extra entries by telling your friends. If they successfully enter to win and mention that you sent them you can each earn extra entries. You can blog about it with a link to this post, post it on Facebook, Twitter, email...or even word of mouth (good for 5 entries for the referrer and the commenter for each friend) . Please note that to earn the points they must mention your GFC name so that I can match you.

Purchase any item from the Seductive Musings Amazon store by using this link, or the Amazon widget contained within this post and email a copy of your purchase receipt to me no later than the deadline to enter (email available in sidebar). Sorry purchases made prior to this date do not apply, and link contained in this post must be used. No faxes or snail mail copies are allowed. No purchases are necessary to win. (good for 25 entries, or 50 entries if a purchase is made from the featured author's available titles)
How to enter:
You can choose to enter as many different ways that you want, but please place all of your entries in ONE comment

Rules and disclaimers:
This contest is open to US & International addresses

You must be at least 18 years or older, or of legal age in your country

The contest will end on June 5 at 11:59 pm EST and winner will be posted after they have been selected


Winner(s) will be selected using Random.org

The winner(s) will have THREE days from the date they are posted to provide a mailing address. If you do not contact me within three days a replacement winner will be selected. NO EXCEPTIONS

The book(s) will be mailed directly from the publisher or author and no substitutions are allowed

Seductive Musings is not responsible for prizes that are not honored, distributed in a timely manner, lost, stolen, or damaged during transit

All giveaways are subject to change/cancellation without prior written notice
Good Luck!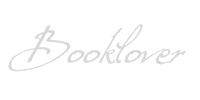 *I am an Amazon affiliate and receive a small (and I mean very small) referral fee for purchases made using a link on this blog. I don't use Amazon to earn money, I use it because the widgets are cool, easy to use, and serve my purposes to showcase books & such with minimal effort, but most importantly they have great prices and offer both new and used items. As a book addict I love that I can find just about anything I want in one place. If you are going to purchase a featured book anyway, and you know you won't pay more by using the links on this blog than you would by visiting Amazon on your own, I will be eternally grateful for supporting this blog by using the links, and don't forget that the referral fees from your purchases will sponsor the "Reader Rewards" giveaways :)