Tuesday, June 1
***This giveaway has ended, but you should still read the post...it's worth your time:) Thanks for joining the fun!***
Today is a monumental day for our guest author...it is her debut as a newly published author! Her very first book,
THE DEVIL'S MISTRESS
is being released today in e-book format from Samhain Publishing. Please welcome author Laura Navarre.
Laura has led an interesting life which has translated into her writing. As her bio states "She's a diplomat who has lived in Russia and works on weapons of mass destruction issues. In the line of duty, she's been trapped in an elevator in a nuclear power plant and has stalked the corridors of facilities churning out nerve agent and other apocalyptic weapons. In this capacity, she meets many of the world's most dangerous men. Inspired by the sinister realities of her real life, Laura writes dark medieval and Renaissance romance spiked with political intrigue." I couldn't have said it better myself.
Her new debut,
THE DEVIL'S MISTRESS
, is certainly full of political intrigue and passion. Both her hero and her heroine are surrounded by the most dangerous men at Henry VIII's court. Join us today for an interview with her reluctant assassin heroine, Allegra Grimaldi, and her hero Joscelin Boleyn, the bastard born half brother of the infamous Anne Boleyn.
You grew up in Italy amongst a loving family; how did you find yourself in England as mistress to such a devious and powerful man?

ALLEGRA: In my youth, I was a perfumer and apothecary in Venice. There I attracted the unwanted interest of the wealthy and powerful Conte Casimiro Grimaldi, who was a brute and a sadist. When the conte was murdered, I was unjustly accused and imprisoned. To avoid being burned at the stake, I accepted an offer of "protection" from the Spanish Ambassador to the Tudor court, the corrupt but clever Don Maximo Montoya—whom the king calls "the Spanish Devil". I disguised myself at court as Don Maximo's mistress—and thus became known as the Devil's Mistress. In truth, I was to be the don's assassin. I first encountered my hero, the honorable Sir Joscelin Boleyn, when I was blackmailed to poison his sister, the heretic Anne Boleyn—and frame Joscelin for the crime.
Like Allegra, you did not grow up in England, but in France....how did you find yourself in England at the Tudor court?
JOSCELIN:
I was born the illegitimate son of a provincial Frenchwoman and the powerful English Ambassador to the French court, Lord Thomas Boleyn. All my life, I craved recognition from my brilliant and magnificent sire. When my father recognized me at last, and summoned me to the court of King Henry VIII, I was determined to prove my worth. My orders were to protect my haughty sister Anne at any cost. The clever and captivating Allegra aroused my immediate suspicion—yet I burned to have her in my bed.
What is it like living in Henry VIII's court?

ALLEGRA: For a woman in my position—the Spanish Ambassador's mistress, while Spain stands in Henry's deep disfavor, the Tudor court demands disguise and deception. Before the King and his scheming courtiers, I laugh at their jokes, meet wit for wit, and pretend not to see the avid speculation in their smiles.

JOSCELIN: I'm a simple man, a soldier and a Frenchman. I chafe beneath this endless pandering to the spoiled bully who calls himself King of England. I've always been happier outdoors, hunting and riding. At this court, I must curb my provincial ways, stifle every frank word that springs to my lips, bow and scrape before this lord or that. I itch for the honest freedom of the rural life I left behind.
Tell us about your first impression of Joscelin Boleyn?
ALLEGRA:
The night we met at the masquerade ball, Joscelin intercepted a poisoned goblet intended for his sister. When my eyes locked with his, the world tilted on its axis. Alone of all the court, this man wore no mask, and none of a courtier's careful pretense. Nay, Joscelin burned with passion, like a form of fire. He was a stranger, yet I felt I'd always known him. Something within him speared like an arrow through my defenses, and pierced my guarded heart.
Joscelin, what about you? Tell us about the moment you first saw Allegra, the Devil's Mistress.
JOSCELIN:
When I first saw Allegra, she was a raven-haired beauty in a serpentine gown, dancing in the King of England's arms. I'd been warned, of course, that Allegra was a dangerous woman to pursue—the Spanish Ambassador's mistress, and h was unfashionably possessive. He'd fought three duels over her, and killed his man every time. Yet, even then, I was seized by the odd conviction that somehow I knew Allegra—knew she was not what she appeared to be.
Allegra, you've had bad experiences with men in your past. What was it about Joscelin that made you risk everything...literally, to be with him?
ALLEGRA:
After six years of Hell in Casimiro Grimaldi's bed, I thought myself immune to passion. Yet Joscelin was strong and steadfast as steel; he saved me from a rabid wolf, and from the human wolves who hunt at the Tudor court. I believe my soul knew his in some past life—the man who would save me, protect me from myself and all my enemies. I saw his honesty and patience and decency, and I dared to trust him.
For those who don't know, Anne Boleyn is your half sister. What is it like, Joscelin, to be part of a family that is at the heart of such political and religious conflict?
JOSCELIN:
All my life, I craved my father's recognition. Lord Thomas Boleyn was everything I aspired to be: worldly, well-respected, prosperous, a canny diplomat and the King's right hand. When he called me to court at last, I swore to protect my sister Anne—even though she despised me for my bastard birth. Of course, the Boleyns boast French antecedents and Protestant leanings, while Allegra was allied with the dour and Catholic Spaniards. Boleyn scheming kept us apart, and Boleyn ambition nearly killed her. In the end, I was forced to choose between my treacherous family and the woman I loved.
Allegra certainly didn't make it easy to love her, but you never gave up even though you received pressure from your family to use her to their own ends. And in fact you gave up everything you had been working for your whole life to be with her...even when you were not assured of her affections. Did you ever have any doubts about this life altering decision?
JOSCELIN:
Allegra was always a changeling, sparking with fire one moment and frigid the next. When I overheard her scheming with the Spaniards—or so I thought—I was convinced she'd played me for a fool, that she did the bidding of her Spanish lover, and only pretended to passion in my arms. Later, Allegra proved her courage and loyalty to me a hundred times over.
At what point did each of you know that you did not want to live without the other?

JOSCELIN: I realized I loved Allegra when I was forced to choose: either to win the prize of my father's regard, or protect her from a chilling fate. I thought of Allegra with her knife-sharp cunning, her lithe assassin's body, her killing arts sheathed in a siren's flesh. Allegra with her glittering smile and her yielding softness, her boldness and her artifice—the woman who stood against Henry Tudor and the Holy Roman Empire, and made it all look effortless. I could not let another man's greed destroy her.

ALLEGRA: I never dared to believe in happily-ever-after, until I fell in love with Joscelin. Yet I was determined to protect him from my enemies, and would have sacrificed my own life to save his. When Joscelin returned to save me—literally dove through a wall of fire to reach my side—I knew I could never let him go.
Desire has never been so dangerous.
Living breath-to-breath beneath the shadow of violence, Italian perfumer and apothecary Allegra Grimaldi was forced to learn the killing arts from the Hand of God—a religious assassin. She has sworn never to use her deadly skills, but now a blackmailer has her by the proverbial throat.
To save her family from an ugly death, she must do the unthinkable. Infiltrate the court of King Henry VIII, poison the heretic Anne Boleyn before she becomes queen—and frame Anne's bastard brother for the crime. Honest and principled, Sir Joscelin is the perfect pawn.
Allegra is clever, captivating…and her warning to Anne immediately rouses Joscelin's suspicion. Sworn to protect his sister, and striving for recognition from the powerful father who disdains him, Joscelin has no choice but to put aside his attraction to the mysterious lady and gather evidence to see her burn for witchcraft.
To avert a disaster that will change the face of Europe, this stalwart soldier of incorruptible integrity and the fallen woman who breathes deception must learn to trust each other—and discover the one truth that could save them all.
Warning: This novel is riddled with perilous potions and poisons, Tudor lust and liaisons, Renaissance revelry and revenge, intrigue and assignations, blackmail and betrayal, and one seriously sexy Frenchman.
Congratulations Laura on your very first published novel! While this is Laura Navarre's first novel it certainly will not be her last. Later this year in November THE DEVIL'S TEMPTRESS will be released, and later in 2011, THE DEVIL'S BARGAIN. If you'd like to learn more about Laura Navarre and the books she writes you can find her on her website
www.lauranavarre.com
, as well as at
Facebook
, and
Twitter
.
To celebrate the release of
THE DEVIL'S MISTRESS
Laura is giving away one digital copy (e-book) of her book as well as a signed and framed THE DEVIL'S MISTRESS poster! Here's how you can enter to win....
Ways to earn entries

:
Mandatory:

Leave a meaningful comment AND answer this question: If you could fall asleep one night and wake in another time and place, where and when in history would you go? Alternately, who would you most like to become? (good for 1 entry)

Mandatory: Please indicate which item(s) you would like to win in your comment, but please note the mailing restrictions below

Mandatory: You MUST be a Google Friend Connect (GFC) follower in order to be eligible to win (unfortunately an email subscriber, or subscription in Google reader, and a follower are not the same thing so make sure you are signed up as a follower if you'd like to win this book)

If you have a blog, or even if you don't, you can earn extra entries by telling your friends. If they successfully enter to win and mention that you sent them you can each earn extra entries. You can blog about it with a link to this post, post it on Facebook, Twitter, email...or even word of mouth (good for 5 entries for the referrer and the commenter for each friend) . Please note that to earn the points they must mention your GFC name so that I can match you.

Purchase any item from the Seductive Musings Amazon store by using this link, or the Amazon widget contained within this post and email a copy of your purchase receipt to me no later than the deadline to enter (email available in sidebar). Sorry purchases made prior to this date do not apply, and link contained in this post must be used. No faxes or snail mail copies are allowed. No purchases are necessary to win. (good for 25 entries, or 50 entries if a purchase is made from the featured author's available titles)
How to enter:
You can choose to enter as many different ways that you want, but please place all of your entries in ONE comment

Rules and disclaimers:
This contest is open to US & International addresses for the e-book, but US addresses only for the signed & framed poster

You must be at least 18 years or older, or of legal age in your country

The contest will end on June 5 at 11:59 pm EST and winner will be posted after they have been selected


Winner(s) will be selected using Random.org

The winner(s) will have THREE days from the date they are posted to provide a mailing address. If you do not contact me within three days a replacement winner will be selected. NO EXCEPTIONS

The book(s) will be mailed directly from the publisher or author and no substitutions are allowed

Seductive Musings is not responsible for prizes that are not honored, distributed in a timely manner, lost, stolen, or damaged during transit

All giveaways are subject to change/cancellation without prior written notice
Good Luck!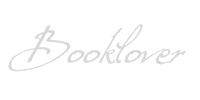 *I am an Amazon affiliate and receive a small (and I mean very small) referral fee for purchases made using a link on this blog. I don't use Amazon to earn money, I use it because the widgets are cool, easy to use, and serve my purposes to showcase books & such with minimal effort, but most importantly they have great prices and offer both new and used items. As a book addict I love that I can find just about anything I want in one place. If you are going to purchase a featured book anyway, and you know you won't pay more by using the links on this blog than you would by visiting Amazon on your own, I will be eternally grateful for supporting this blog by using the links, and don't forget that the referral fees from your purchases will sponsor the "Reader Rewards" giveaways :)