Thursday, June 3
***This giveaway has ended, but you should still read the post...it's worth your time:) Thanks for joining the fun!***
The very first themed week featuring romance novels that I ever had at Seductive Musings was my Medieval Romance week, and Margaret Mallory's first book in her
All the King's Men series
,
KNIGHT OF DESIRE
was the inspiration. Some of you may have been here, but many of you weren't. That was almost a year ago...how time flies, but here we are today to celebrate the third and final release of the series,
KNIGHT OF PASSION
.
Welcome back to Seductive Musings Margaret! I am so pleased to have you as my guest today because I've been impatiently awaiting your newest, and final book in the All the Kings Men series, KNIGHT OF PASSION. In case some of my readers missed out on KNIGHT OF DESIRE & KNIGHT OF PLEASURE (gasp) can you tell us about the journey of how this series was conceived, and can you bring us up to date on what's happened so far?
The first story that happened to come into my head involved castles, knights, and a noblewoman forced into an arranged marriage. Clearly, I had a Medieval on my hands…That narrowed it down to a few hundred years, so I went searching for a period mired in conflict. What luck for me that Henry Bollingbroke usurped the throne from his cousin. Shortly after he took the crown, Henry faced rebellions on both borders and conspiracies left and right. I knew I'd found my year: 1405.
That story became Knight of Desire, the first book in this trilogy.
The "King" in the series' title, ALL THE KING'S MEN, is Henry V. In Knight of Desire, he is still Prince Harry, and he is also a childhood friend of my heroine. In Knight of Pleasure, he is in his glory days as King Henry V, and my hero is with him for the "re-conquest" of Normandy. Alas, the great king is dead in Knight of Passion. The royal family is squabbling over control of the kingdom, and the young widowed queen is having an affair with her lowly Clerk of the Wardrobe.
Each book stands alone, but I'm hoping you'll go back and read the first two!
If you had the opportunity to grab the attention of a potential reader with a short quote from KNIGHT OF PASSION what "teaser" would you choose?
I'll give you a bit from the reunion scene in chapter one. They are on his horse, and Jamie has just rescued Linnet from the middle of a riot on London Bridge.
"What in God's name were you doing on the bridge?" Jamie said. "An idiot could see that was no place to be today."

Linnet turned around to look at him. In addition to everything else she was, did she have to be so beautiful? It was the curse of his life.

"'Tis nice to see you, too, Jamie Rayburn." She cocked her head and raised an eyebrow. "After all this time, I expected a better greeting."

He fixed his gaze dead ahead and grunted.

When she leaned lightly against him, lust and longing took him like a fever. He should put her on her own horse now. He wanted to pretend she was too distressed to ride alone, but the thought was ridiculous. This one small weakness he would allow himself. It meant nothing.

He felt her sigh against his chest. Against his will, he remembered other sighs, other times…
Tell us about your hero, Jamie Rayburn. What do you think will make readers, much like his heroine Linnet, fall in love with him? And can you tell us a little bit about their story in KNIGHT OF PASSION?
Jamie Rayburn is near and dear to my heart. He is my first heroine's son, so I've watched him grow from a toddler in Knight of Desire, to an adolescent in Knight of Pleasure, before coming into his own glory as the handsome hero of Knight of Passion.
Jamie is a warrior and an honorable knight. Poor man. First I give him a heroine who is a handful—and won't let him do the right thing by her—and then I throw him into the middle of palace intrigue and royal infighting, instead of a good clean battle.
Knight of Passion is a story of love, lust and revenge. In his youth, Jamie fell hard for a beautiful, young French noblewoman while he was with the English army in France. Being an honorable young man, Jamie assumed that when Linnet gave him her virginity, marriage was next. Linnet, however, was on a quest for vengeance—and Jamie's heart was an inadvertent casualty along the way.
Five years later, Sir James Rayburn returns home to England on a secret mission for the crown—and in search of a virtuous wife—only to find Linnet in London. Despite his best efforts to resist her, passion explodes between them. He is determined, however, to never trust her with his heart again.
What made Linnet the perfect match for Jamie, and what makes him give her a second chance after her heartbreaking betrayal?
Jamie needs someone to rock his world and save him from a safe, tedious life. The things that drive him crazy about Linnet—her independence, her determination, her refusal to abide by the rules society sets for her—are also the things that draw him to her.
Linnet was raised in the merchant class by an indulgent grandfather—and no mother to tell her all the things she shouldn't do. When her nobleman father finally claims her when she is fifteen, she is so angry with him that conforming to please him is that last thing she wants to do. Instead, she is set on a mission of vengeance against the men who destroyed her beloved grandfather and left her and her twin brother to fend for themselves.
Linnet is in London on the final—and most dangerous—leg of her journey of revenge. For the last five years, she has devoted herself to seeking vengeance against the men who destroyed her grandfather and turned her and her twin brother out to fend for themselves. Losing Jamie is her one regret. But just when she is making amends with him, she is tempted by one last chance for justice….
What's your favorite scene or moment from KNIGHT OF PASSION, and why? Can you describe it (or provide a short excerpt to go along with it) for us without giving too much away?
I love the Prologue because it shows Jamie when he is young enough to still wear his heart on his sleeve. It also sets up the conflict for when he and Linnet meet again years later, in chapter 1.
PROLOGUE

The Louvre, Paris

December 1420


"What if we get caught?" Jamie said, glancing up and down the palace corridor.

Getting caught was precisely the point, but Linnet was not going to tell Jamie that. She looked up at him through her lashes, and said, "Don't you want to?"

The way his eyes went dark made her breath catch.

"You know I do," he said, brushing the back of his fingers against her cheek.

Her skin tingled from his touch. If she did not take care, Jamie could make her forget her purpose.

She felt a twinge of guilt for not telling him. None of the other young men at court would care what her reasons were if she dragged one of them into an empty bedchamber. But Jamie would refuse her if he knew. That stubborn sense of honor—misplaced though it may be—was one of the things she liked best about him.

"Everyone is attending the celebrations," she assured him.

The feasting that began with King Henry's triumphal entry into Paris with his French princess was continuing without pause through Advent.

"But the guest who has this chamber could return at any time," Jamie said.

He sucked in his breath as she ran a finger down his chest.

"If you are going to be a frightened mouse," she said, "I can find someone else."

Jamie's boyish sweetness was gone. He gripped her arm and jerked open the bedchamber door. Before she knew it, she was inside the bedchamber with her back pressed against the door. Jamie kissed her long and hard.

"Don't ever say you will go with another man," he said, taking her chin in his hand. "Don't ever say it."

"You are the only one I want." This was the truth, but she regretted telling him. He would read more into it than he ought.

"'Tis the same for me," he whispered and rested his forehead against hers.

She closed her eyes and breathed in his scent as she leaned against him. He could be such a tender boy.

But she did not know how much time she had. "Now," she whispered in his ear. "I want to do it now."
The last time you were here you mentioned that you were working on a super secret new four book series set in Scotland, and on your website I read that you are going on a trip this summer to Scotland to do research. Do you need an assistant because I would be more than willing to drop everything to accommodate your schedule :) I have some mad love for Scotland! It's actually a dream of mine to take an extended tour of the Highlands…*sigh*. It all started with another great Jamie…Jamie Fraser. Can you give us an insider's peek into what they will be about? We pinkie swear not to tell another soul :)
I'm off to the Highlands! I'm writing a 4-book Scottish series that takes place on the Isle of Skye in 1513. After hearing of a disastrous Scottish loss to Henry VIII's forces, four young Highlanders return from France to help their clan through the perilous times ahead. The four are willing to give their lives for their clan, but taking wives to further their clan's interests is another matter altogether….If you want to follow my research trip to Scotland, I'll be posting photos on Facebook and Tweeting about my trip, June 24 – July 1st. I'll be in London the first day and hope to post photos of a couple places that are in Knight of Passion. You can follow me on Facebook and Twitter.
HOW CAN THIS PASSIONATE KNIGHT…
Renowned beauty Lady Linnet is torn between two desires: revenge on those who destroyed her family or marriage to her childhood sweetheart Sir James Rayburn. One fateful night, she makes a misguided choice: she sacrifices Jamie's love for a chance at vengeance.
TRUST A BEAUTY WITH A PAST?
Jamie Rayburn returns to England in search of a virtuous wife—only to find the lovely Linnet as bewitching as ever. Their reckless affair ignites anew, even hotter than before, although Jamie vows to never again trust her with his heart. Then just as Linnet begins to make amends, she's tempted by one last opportunity to settle old scores. But a final retribution could cost her Jamie's love – this time forever.
Congratulations Margaret on the release of KNIGHT OF PASSION! This has been such a wonderful series and I'm sad to see it end. If you loved it as much as I did then you'll love this
special website
that her publisher created that features all three of the books in the
All the King's Men series
. It has all sorts of exclusive goodies, fun facts, excerpts and history behind the series, as well as the full pictures featured on each of the covers. I think I loved this just about as much as the books themselves. If you'd like to learn more about Margaret Mallory and the books she writes, or would like to follow her research trip to Scotland you can find her at
www.margaretmallory.com
, on
Facebook
, and on
Twitter
..
To celebrate the release of
KNIGHT OF PASSION
her publisher, Forever Romance, has offered to give away 5 copies of this book. Here's how you can enter to win...
Ways to earn entries

:
Mandatory:

Leave a meaningful comment (good for 1 entry)

Mandatory: You MUST be a Google Friend Connect (GFC) follower in order to be eligible to win (unfortunately an email subscriber, or subscription in Google reader, and a follower are not the same thing so make sure you are signed up as a follower if you'd like to win this book)

If you have a blog, or even if you don't, you can earn extra entries by telling your friends. If they successfully enter to win and mention that you sent them you can each earn extra entries. You can blog about it with a link to this post, post it on Facebook, Twitter, email...or even word of mouth (good for 5 entries for the referrer and the commenter for each friend) . Please note that to earn the points they must mention your GFC name so that I can match you.

Purchase any item from the Seductive Musings Amazon store by using this link, or the Amazon widget contained within this post and email a copy of your purchase receipt to me no later than the deadline to enter (email available in sidebar). Sorry purchases made prior to this date do not apply, and link contained in this post must be used. No faxes or snail mail copies are allowed. No purchases are necessary to win. (good for 25 entries, or 50 entries if a purchase is made from the featured author's available titles)
How to enter:
You can choose to enter as many different ways that you want, but please place all of your entries in ONE comment

Rules and disclaimers:
This contest is open to US & Canadian addresses only. No PO Boxes

You must be at least 18 years or older, or of legal age in your country

The contest will end on June 12 at 11:59 pm EST and winner will be posted after they have been selected


Winner(s) will be selected using Random.org

The winner(s) will have THREE days from the date they are posted to provide a mailing address. If you do not contact me within three days a replacement winner will be selected. NO EXCEPTIONS

The book(s) will be mailed directly from the publisher or author and no substitutions are allowed

Seductive Musings is not responsible for prizes that are not honored, distributed in a timely manner, lost, stolen, or damaged during transit

All giveaways are subject to change/cancellation without prior written notice
Good Luck!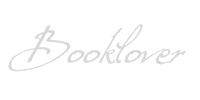 *I am an Amazon affiliate and receive a small (and I mean very small) referral fee for purchases made using a link on this blog. I don't use Amazon to earn money, I use it because the widgets are cool, easy to use, and serve my purposes to showcase books & such with minimal effort, but most importantly they have great prices and offer both new and used items. As a book addict I love that I can find just about anything I want in one place. If you are going to purchase a featured book anyway, and you know you won't pay more by using the links on this blog than you would by visiting Amazon on your own, I will be eternally grateful for supporting this blog by using the links, and don't forget that the referral fees from your purchases will sponsor the "Reader Rewards" giveaways :)