Wednesday, June 9
***This giveaway has ended, but you should still read the post...it's worth your time:) Thanks for joining the fun!***
Tortured heroes are some of my favorites reads, but it seems that rarely do authors write about tortured heroines. However, that didn't stop our guest author, Margaret Rowe, from putting her heroine Eden through all sorts of hell in TEMPTING EDEN
. I think that is one of the things that intrigues me the most about this story.
We all know that women are strong and oftentimes endure a lot for love, and Margaret's heroine had to make some tough choices because of her love for her sister, which then led to a life that none of us would knowingly choose. But to see her get her happy ending with her hero, Hart...well, for me that makes the story much more powerful and the ending that much more touching. While I usually prefer lighter and happier romances (like Mistress by Mistake
also by Margaret writing as Maggie Robinson) in the summer months, this is one book that I am more than willing to make an exception for!
TEMPTING EDEN
, my Berkley Heat debut, has already been called "profound" and "poignant." It's also been called "dark" and "disturbing" and "depressing." I expect some other words, possibly not as flattering. ;) I was warned by my agent and editor that I had something controversial on my hands…or should I say in my brain? For a nice, reasonably conventional middle-aged woman. I explored topics well beyond my comfort zone in Tempting Eden. Dominance and submission. Child prostitution. Quasi-incest. I also write as Maggie Robinson—fun, sexy, yet emotional historical romance—so where did all the darkness in TEMPTING EDEN come from?
I don't really have an answer. My creative process is pretty much a mystery to me. I'm not one of those organized writers who has sticky notes on a board for every scene, or neatly numbered outlines. I literally do not know what's going to happen until the few fingers I type with (I was a typing class drop-out) peck out something on the screen. People call this approach "flying by the seat of your pants," but I like Jo Beverley's description best—"flying into the mist." And believe me, my mind is pretty misty :)
The prologue in TEMPTING EDEN turned up one day in my misty mind and scared the hell out of me. I'd created a villain and a willing victim—a vile seducer and a vulnerable virgin (oh, how I love alliteration, LOL). I was in the middle of trying to finish something else, but Eden would not let me go.
I never considered the book to be an erotic romance—to me, it was hard to fit into any identifiable category, so I knew it might never sell—but I kept writing it anyway. I just had to. TEMPTING EDEN, the fourth book I finished, turned out to be the manuscript that got me my agent and my first sale. It will not be everyone's cup of tea—in fact, I can see a few teacups flinging toward the wall right now. But Hart is a fabulous hero, and Eden deserves her happy ending after all I put her through.
Tortured heroes are popular, but how do you feel about the tortured heroine? Comment below for a chance to win a signed copy of TEMPTING EDEN.
Set against the backdrop of Regency England comes a scorching new novel about a perfect gentleman and the imperfect woman who makes him forget all his good intentions.
Forbidden desire is the hardest to deny ...
Eden Emery is no stranger to sin. To keep her sister safe from harm, she's paid a steep price with her body—and very nearly lost her soul. But when Baron Ivor Hartford, the very Devil himself finally dies, her troubles are far from over.
Major Stuart Hartford, the late baron's nephew, is in the market for an honorable wife, but first he has to take care of the matter of his Uncle Ivor's ward—a young woman who makes him question the virtue of being proper. For the passion she incites burns away his inhibitions and inflames his heart.
But Eden has vowed to never again cede her destiny to a man. And Hart is left with no choice but to tempt the temptress herself, to show the woman he longs to possess forever that passion can heal, that the sins of the past can be overcome, and that submission can be the greatest power of all.
And for your reading pleasure Margaret has provided an exclusive bonus excerpt just for Musings readers...
He would wake her in a few minutes to see this little Christmas miracle. The snow swirled in a slate sky, pure white at the moment. Soon it would be sooty, more inconvenient than enchanting. For now, it dusted the rooftops and frosted the lone tree in the little walled garden below, turning it into a fairyland.




But how foolish of him. She'd grown up in the north where the Cumbrian fells and moors were blanketed with snow for months on end.




And she needed her rest. Last night had been particularly harrowing, as she'd fought off an invisible attacker and cried out in her sleep. For every forward step he made with her, she dragged him back two.




He was fairly sure she loved him. She gave her body to him with complete unselfishness, perhaps even joy. There was no sense of Ivor's shadow in a dark corner, save at night, when her dreams drove Hart to wakefulness.




What he felt for her was more complicated. Desire, certainly. Protectiveness. Something beyond simple affection. He thought if a gun was pointed to his head or a sword to his heart, he could not adequately explain why Eden was so important to him. It went beyond the physical. It went beyond pity for her past.




If he ever convinced her to marry him, she would not make an easy wife. He marveled than in the month he'd kept her, she'd shed her hesitancy and was not at all shy in expressing an opinion or arguing a point. Sometimes he thought she was shrewish on purpose to drive him away, but he would not be so easily discouraged. He knew she chafed at the privacy he sought for them both, and reminded her if they were married, they could move about in society as much or as little as she wished.




And then her face would pale, remembering. He knew all about Kempton now. He knew about Blanchard. She would never feel safe. Normal. A wedding ring would not change that.
Congratulations and many thanks to Margaret Rowe for being my guest today! I can't wait to read TEMPTING EDEN
. Did you know that Margaret Rowe is also Maggie Robinson? I might have mentioned this earlier, but it bears repeating as you are going to see a lot of her later in the year. Regardless of the pen name she goes by you can find her at her beautiful website www.margaretrowe.net, where you can also find her blog, as well as a links to her alter ego Maggie Robinson, Facebook, Twitter, and Myspace. Both Margaret and Maggie have a treasure trove of upcoming releases later in 2010/early 2011 including ANY WICKED THING
as Margaret Rowe, MISTRESS BY MIDNIGHT, and a short story, Not Quite a Courtesan, in an anthology titled LORDS OF PASSION
as Maggie Robinson.
To celebrate the release of her debut novel as Margaret Rowe she has generously offered to giveaway a signed copy of TEMPTING EDEN
along with extra goodies like bookmarks, pencil, a magnet....just so you know I'm completely jealous right now. Here's how you can enter to win...
Ways to earn entries:
Mandatory:

Answer the question Margaret posed to readers (good for 1 entry)

Mandatory: You MUST be a Google Friend Connect (GFC) follower in order to be eligible to win (unfortunately an email subscriber, or subscription in Google reader, and a follower are not the same thing so make sure you are signed up as a follower if you'd like to win this book)

If you have a blog, or even if you don't, you can earn extra entries by telling your friends. If they successfully enter to win and mention that you sent them you can each earn extra entries. You can blog about it with a link to this post, post it on Facebook, Twitter, email...or even word of mouth (good for 5 entries for the referrer and the commenter for each friend) . Please note that to earn the points they must mention your GFC name so that I can match you.

Purchase any item from the Seductive Musings Amazon store by using this link, or the Amazon widget contained within this post and email a copy of your purchase receipt to me no later than the deadline to enter (email available in sidebar). Sorry purchases made prior to this date do not apply, and link contained in this post must be used. No faxes or snail mail copies are allowed. No purchases are necessary to win. (good for 25 entries, or 50 entries if a purchase is made from the featured author's available titles)
How to enter:
You can choose to enter as many different ways that you want, but please place all of your entries in ONE comment

Rules and disclaimers:
This contest is open to US & International addresses

You must be at least 18 years or older, or of legal age in your country

The contest will end on June 12 at 11:59 pm EST and winner will be posted after they have been selected


Winner(s) will be selected using Random.org

The winner(s) will have THREE days from the date they are posted to provide a mailing address. If you do not contact me within three days a replacement winner will be selected. NO EXCEPTIONS

The book(s) will be mailed directly from the publisher or author and no substitutions are allowed

Seductive Musings is not responsible for prizes that are not honored, distributed in a timely manner, lost, stolen, or damaged during transit

All giveaways are subject to change/cancellation without prior written notice
Good Luck!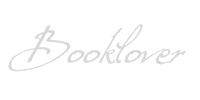 *I am an Amazon affiliate and receive a small (and I mean very small) referral fee for purchases made using a link on this blog. I don't use Amazon to earn money, I use it because the widgets are cool, easy to use, and serve my purposes to showcase books & such with minimal effort, but most importantly they have great prices and offer both new and used items. As a book addict I love that I can find just about anything I want in one place. If you are going to purchase a featured book anyway, and you know you won't pay more by using the links on this blog than you would by visiting Amazon on your own, I will be eternally grateful for supporting this blog by using the links, and don't forget that the referral fees from your purchases will sponsor the "Reader Rewards" giveaways :)