Monday, June 7
Sorry, but the image containing the Monday's Muse has been removed from this blog so as not to violate any copyright issues. Thanks for your understanding!
It was such a beautiful day here on Sunday. The sun was shining with a slight breeze...it was just about perfect. Much like our Muse this week. He's enjoying the sun too, but he might need some help putting on sunscreen :) Are you up to the task? It's hard work but somebody's got to do it *grin*.
Margaret Rowe will be my guest on Wednesday to celebrate her debut novel,
Tempting Eden
. I've been hearing a lot about this book recently and it's at the top of my wish list. So I will hope you will join Margaret and I to learn more about this book that has been called a "dark and poignant" historical romance.
Blog Updates & Notes:
I added an Ebay widget to the bottom of the blog. I'm going through my stacks (mountains) of books...some of which I will be giving away here shortly, but I will also be listing some of them periodically on Ebay in case any of you are interested.
If you are an aspiring author who wants to be published, you should check out the contest page on this blog.
I also changed the Tempting Trailer video. It now features the first book in the new Maiden Lane series, Wicked Intentions by Elizabeth Hoyt....another book I can't wait to read! You should check it out.
Also I think I need to clarify the new extra entries rules...I saw that many of you were listing a +5 for blogging, tweeting or Facebooking some of the current giveaways, however the five bonus entries are awarded ONLY when you refer someone to the book/giveaway and he/she leaves a comment mentioning you. At that point both of you will receive the bonus entries, but you won't earn bonus entries just for blogging, tweeting, Facebooking...spreading the word is important, but getting them here is what counts. I hope that makes sense to you all. Let me know if it doesn't and I will try and explain it more clearly.
Have a sun filled Monday!
p.s. Sorry this is posting so late, but Blogger seems to be having lots of problems today :(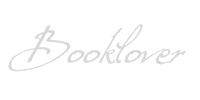 *I am an Amazon affiliate and receive a small (and I mean very small) referral fee for purchases made using a link on this blog. I don't use Amazon to earn money, I use it because the widgets are cool, easy to use, and serve my purposes to showcase books & such with minimal effort, but most importantly they have great prices and offer both new and used items. As a book addict I love that I can find just about anything I want in one place. If you are going to purchase a featured book anyway, and you know you won't pay more by using the links on this blog than you would by visiting Amazon on your own, I will be eternally grateful for supporting this blog by using the links, and don't forget that the referral fees from your purchases will sponsor the "Reader Rewards" giveaways :)