Monday, June 14
Sorry, but the image containing the Monday's Muse has been removed from this blog so as not to violate any copyright issues. Thanks for your understanding!
This week's Muse has been inspired by an erotic romance series that I devoured over the weekend. I was having a hard time getting into Knight of Passion by Margaret Mallory (even though it was a book I couldn't wait to read) so I decided to put it down for a day or so and read an ebook (meaning I had the intention of only reading one) from my ever
s
expanding digital library.
I decided I was in the mood for something on the steamy side so I selected
Club Shadowlands
by Cherise Sinclair (a BDSM erotic romance). I've read one of her books previously (
Master of the Mountain
) and really enjoyed it so I thought why not....I've been thinking about having another
"Submit to Your Desires"
week and wanted to see if I might want to feature this book for the BDSM themed week. That "why not" turned into reading not only Club Shadowlands, but then additional e-book purchases and quick readings of the next three books in the series,
Dark Citadel
,
Breaking Free
and Lean on Me. Each book in the series kept getting better and better so I read them all :)
I know some people don't like the idea of BDSM romances...and I have to admit that sometimes, depending on the intensity of the "play" described in the story, they are still too much for me. But Cherise Sinclair strikes just the right balance and is a master at writing romances featuring BDSM erotic romances (at least to my comfort level). The books of her's that I have read focus on one couple...their discovery of each other, their limits, learning to trust and accept their needs and desires and never explore anything that borders on the pleasure of inflicting pain. I just can't get into romances like that...no offense to anyone who enjoys them...they're just not my cuppa.
I had only intended to read just one, but much like your favorite indulgence (ie chocolate)...sometimes only one just doesn't satisfy the craving. So I read them all :) If you haven't read
Cherise Sinclair
, or are tempted to try a romance with what I would consider "light" BDSM, then I would highly recommend the Master of the Shadowlands series.
And before I forget...for those of you who are booklovers of this subgenre of erotic romance, and have any books you would like to suggest for the next
"Submit to Your Desires"
week, please leave a comment and tell me what books or authors that you love that have some "kink" you'd like to see featured at Seductive Musings.
Have an inspiring Monday!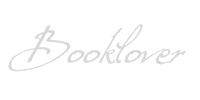 *I am an Amazon affiliate and receive a small (and I mean very small) referral fee for purchases made using a link on this blog. I don't use Amazon to earn money, I use it because the widgets are cool, easy to use, and serve my purposes to showcase books & such with minimal effort, but most importantly they have great prices and offer both new and used items. As a book addict I love that I can find just about anything I want in one place. If you are going to purchase a featured book anyway, and you know you won't pay more by using the links on this blog than you would by visiting Amazon on your own, I will be eternally grateful for supporting this blog by using the links, and don't forget that the referral fees from your purchases will sponsor the "Reader Rewards" giveaways :)