Monday, June 21
Sorry, but the image containing the Monday's Muse has been removed from this blog so as not to violate any copyright issues. Thanks for your understanding!
Since yesterday was father's day I couldn't resist featuring a Muse holding a cute as a button baby this week. I love pictures of men holding babies *sigh*.
Last week I read quite a bit. I should have thrown in a few reviews, but frankly I wasn't really in the mood to write them...which means that this week I really need to get busy before the next week which is the last week of June. I always seem to be overloaded with posts on the last week and am determined to try and not let that happen this month. Anyways, I read
Nine Rules to Break When Romancing a Rake
by Sarah MacLean and absolutely LOVED it. It was so much better than I even thought it would be and I had high expectations after reading a few reviews. If you like historical romances I highly recommend it, especially if you like Elizabeth Hoyt (which I do). Then I read
His at Night
by Sherry Thomas, which didn't live up to all that I had heard about this author and her books. She was on my list of authors that I wanted to try this year and sadly I was disappointed. It's not that the book was bad....it was just mediocre in my opinion, but I'm going to give her another try. I have
Private Arrangements
in my TBR and this book got excellent reviews, so I'll just have to wait and see what I think about this author after reading another of her novels. Right now I'm reading
Stroke of Genius
by Emily Bryan...I just started, so I'll let you know next Monday what I thought of it.
Did any of you happen to read the blog by Courtney Milan titled
"Chased by Cows!"
? I'm a fan of Courtney's books and her blog which I read whenever I can. I happened on this post on Friday and I laughed so hard I actually snorted :) Yeah it wasn't pretty, but the post is darn funny....I dare you not to laugh. If you are needing a Monday pick me up I recommend reading it (it's safe for work). I hope she uses it as a scene in the book she is researching.
Blog Updates:
There are a few new Guest Authors that I added to the calender and I am currently sending out invites for September & October so if there is an author you'd like to see here as a guest and has a book coming out within this time frame let me know.
There's a new Tempting Trailer for Cynthia Eden's new romantic suspense out next month, Deadly Fear. She's known for her paranormal romance, so I am intrigued by this direction in her writing. I love a good romantic suspense so this one is on my radar.
I think that's about all I have for you this week. Reviews, more reviews....then on Sunday I will have the winners from the Robyn DeHart Desire Me giveaway. If you haven't commented to win yet, you still have time :)
Have a good one!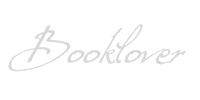 *I am an Amazon affiliate and receive a small (and I mean very small) referral fee for purchases made using a link on this blog. I don't use Amazon to earn money, I use it because the widgets are cool, easy to use, and serve my purposes to showcase books & such with minimal effort, but most importantly they have great prices and offer both new and used items. As a book addict I love that I can find just about anything I want in one place. If you are going to purchase a featured book anyway, and you know you won't pay more by using the links on this blog than you would by visiting Amazon on your own, I will be eternally grateful for supporting this blog by using the links, and don't forget that the referral fees from your purchases will sponsor the "Reader Rewards" giveaways :)