Monday, June 28
Sorry, but the image containing the Monday's Muse has been removed from this blog so as not to violate any copyright issues. Thanks for your understanding!
I'm declaring this week cowboy week @ Seductive Musings. Yee-haw!
Last week I had the pleasure of reading an advance copy of
Raising Kane
by Lorelei James. Kane is described as having a goatee and mustache so I thought it only fitting that our Muse this week not only be a delicious cowboy a la Kane, but also one with the facial hair that his heroine, Ginger, loves. He doesn't have the dark hair or blue eyes that is a trademark of the McKay men, but I think you will agree that those small details can be overlooked....for obvious reasons :)
Not only will I be featuring
Raising Kane
this week, but I will also have author Emma Lang as my guest to celebrate her debut novel
Ruthless Heart
. After reading Raising Kane I wasn't ready to give up cowboys so I also read Texas Tangle by Leah Braemel, and Consent to the Cowboy by Abby Wood. Texas Tangle was pretty good, but Consent to the Cowboy just didn't click with me. I will have reviews for all of these books soon (I hope)
After reading all of these ebooks I have to say that I was sorely tempted to buy a
Kindle
now that they dropped the price to $189. I almost did it, but then my conscience said, "You already have a ereader, your Sony is only a few years old...you don't NEED it you just WANT it", but then the little devil on the other shoulder said, "...but think of all of those FREE reads you could take advantage of...and think of all the money you have spent on ebooks that you could use your Amazon GC's that you received as gifts towards so it'd be like getting them for free too!". I'm still undecided. It's such a great price, but the thing that keeps holding me back is that the books I buy for the Kindle won't work on any other device....I hate that!
I didn't read just ebooks last week. I also read
Stroke of Genius
by Emily Bryan which was an enjoyable read with great dialogue between the hero and heroine with fun supporting characters. At the end I felt that some things were briefly touched upon and was wanting more. This book was relatively short and I wanted it to be a little bit longer to explore more of every relationship. And I read
One Dance with a Duke
by Tessa Dare, which I loved but had a slight problem. I was reading along and the hero and the heroine were beginning to have an intimate moment....I turned the page....and it didn't make sense. I was on page 304 looked at the next page and it was 307. I was missing pages 305-306! Now, normally I would just lament the loss of the scene and move on, but this was a pivotal moment because it was the beginning of the end of the story. Events that happened on TWO PAGES set up the entire ending and I MISSED IT!! I was left guessing what had happened. I tried Google books to see if they had a preview with those pages, but just my luck they were omitted. Despite this, I finished the book, but now I wonder if I should go back and seek out another copy with the missing pages. Will it make a difference? Probably not, but I can't help but wonder what really happened. I have a general idea....but still, it totally ruined the ending for me.
How did I get the chance to read all of these in one week you might ask? Well, there's a reason I didn't post all that I had planned last week. My Dad called me Monday and told me he was in the hospital. He's fine now, but he was in the hospital the entire week so I got a lot of reading done while I was there, and on top of it all I also had a sick toddler to take care of...so naturally by Friday I was sick too. It's so not what I needed, but I count my blessings that everyone is on the mend including me, but unfortunately now I am even more behind than I was before. What can you do? That's life.
The only other blog updates I have for you is a new Tempting Trailer for Jeanine Frost's new
Night Huntress World
book,
Eternal Kiss of Darkness
. I've heard so many good things about this author that I am going to have to give her a try before the end of the year. And later this week I will have a new giveaway for you from Forever Romance to celebrate all of their titles that have been nominated for RITA's. You won't want to miss it!
Hope you all have a great Monday!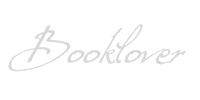 *I am an Amazon affiliate and receive a small (and I mean very small) referral fee for purchases made using a link on this blog. I don't use Amazon to earn money, I use it because the widgets are cool, easy to use, and serve my purposes to showcase books & such with minimal effort, but most importantly they have great prices and offer both new and used items. As a book addict I love that I can find just about anything I want in one place. If you are going to purchase a featured book anyway, and you know you won't pay more by using the links on this blog than you would by visiting Amazon on your own, I will be eternally grateful for supporting this blog by using the links, and don't forget that the referral fees from your purchases will sponsor the "Reader Rewards" giveaways :)