Thursday, June 10
A few weeks ago I was reading a post on Jessica's blog, Read React Review
(formerly Racy Romance Reviews)
titled
Romance Roots: Jane Eyre
. I enjoyed their debate about this beloved book. Jane Eyre is considered "classic" fiction, despite it's being a romance story at heart, and is one of my favorite reads.
Which got me to thinking... if novels like Jane Eyre and Pride and Prejudice are our "romance roots", than what romance stories being written today have the potential to be a future "classic" tomorrow? Who are the new Jane Austens and Charlotte Brontes whose writing voices bring to life such memorable characters and stories that stay with you long after "The End"? Books that go beyond being comfort reads, or "keepers" and transcend that status to become a "classic".
At the time these classics were written they were actually contemporary with their times. These authors were writing about things that they knew...society, the limited choices women had, and the world they lived in...and let's not forget.... love. I've been thinking about this ever since reading Jessica's post and have to admit that I'm having a hard time thinking of current authors that I read who write contemporary romances that will stand the test of time and have future generations reading them. I'm not saying that there aren't great reads out there, but do any of them have "classic" potential?
There are so many books being published today, a true wealth of romance available to readers like myself, that maybe it's too hard to remember, or be distinguished enough for a book being written today to rise to "classic" status. I have many books that I consider "keepers", and even though I may never re-read them, will always have a place on my bookshelves, but only one has "classic" potential, Outlander by Diana Gabaldon...at least in my eyes and even then it's a historical novel and is considered general fiction, I will always consider it a romance. It's not contemporary to our times like Jane Eyre and Pride and Prejudice were, so I disqualified it since it's not set in contemporary times. Which brings me back to my question...What contemporary romances currently being written have the potential to be remembered and considered classics 150 years from now? Are there any, or is the idea of a "classic" no longer relevant in our world today for a variety of reasons (women's liberation, general lack of social taboos anymore, or even our short term memory want it now culture)?
When I think about it in those terms, it makes me kind of sad. I hope that it's not true. I hate to think that there will not be any future Lizzys or Darcys....beloved characters that will transcend time. So I ask you again, who are your contemporary romance nominations that hold promise for future generations? Or should I stop thinking in terms of "contemporary romance" and just go for an author who is contemporary (ie writing currently) no matter what genre or time period?
What are your thoughts, who's worthy of sitting in Jane's vacant chair? I'd like to know what you think.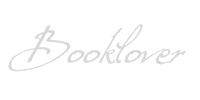 *I am an Amazon affiliate and receive a small (and I mean very small) referral fee for purchases made using a link on this blog. I don't use Amazon to earn money, I use it because the widgets are cool, easy to use, and serve my purposes to showcase books & such with minimal effort, but most importantly they have great prices and offer both new and used items. As a book addict I love that I can find just about anything I want in one place. If you are going to purchase a featured book anyway, and you know you won't pay more by using the links on this blog than you would by visiting Amazon on your own, I will be eternally grateful for supporting this blog by using the links, and don't forget that the referral fees from your purchases will sponsor the "Reader Rewards" giveaways :)