Friday, June 11
No, I'm not talking about Edward vs. Jacob. I'm talking about a different vampire and werewolf. (yes there are others contrary to popular belief)..specifically by author Moira Rogers and her heroes from her two newest releases. Who do you think I choose?
I surprised you didn't I? Normally I would pick the shifter/werewolf every time (as you probably expected after the whole Edward vs. Jacob post), but add in the fact that the vampire is a lumberjack....well what can I say...an ax wielding SHIRTLESS (and most likely ripped) vampire definitely wins over a shirt wearing GUN carrying bootlegger werewolf (who may have booze gut...much like beer gut but with the added danger of being illegal thrown in). Can you blame me? In my mind there is no contest at all :)
Pick you side and explain why in a meaningful comment on
this blog
and be entered to win a
Kindle
, or one of several other prizes courtesy of author Moira Rogers. What's even better is that you can enter to win over 50 times by supporting your choice by visiting and commenting on all of the participating blogs. See below* for further instructions and make sure you use the contest link below to find a list of all of the participating blogs that you can comment to gain additional entries from. Winner will be chosen on June 14th.
Good Luck and go Team Vampire Lumberjack!
*This post is a part of Moira Rogers' Creature Feature Kindle Throwdown Contest. By leaving a (meaningful) comment, you will be entered to win a Kindle from Amazon.com, or an alternate grand prize of $275 to spend at an online book retailer. For a full list of rules and more ways to win, visit the contest page.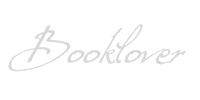 *I am an Amazon affiliate and receive a small (and I mean very small) referral fee for purchases made using a link on this blog. I don't use Amazon to earn money, I use it because the widgets are cool, easy to use, and serve my purposes to showcase books & such with minimal effort, but most importantly they have great prices and offer both new and used items. As a book addict I love that I can find just about anything I want in one place. If you are going to purchase a featured book anyway, and you know you won't pay more by using the links on this blog than you would by visiting Amazon on your own, I will be eternally grateful for supporting this blog by using the links, and don't forget that the referral fees from your purchases will sponsor the "Reader Rewards" giveaways :)