Sunday, June 6
Good Evening! I've finally torn myself away from
Ancestry.com
to announce the winners from two of the giveaways from earlier in the week. It's so engrossing and addicting. I've been intrigued by genealogy in the past and it was renewed after watching
"Who do you Think You Are?"
a while back. Did any of you watch this series that was on NBC? I'm not even going to tell you how much time I spent on ancestry.com over the course of this weekend....it's embarrassing, and it's not like I didn't already have a ton that I needed to get done this weekend that ended up NOT getting done :) As you can probably tell I have a slight problem with procrastination, but how can you not get engrossed in history with something like this...
One ancestor on my grandfather's side, Sir Nicholas Poyntz, actually had Henry VIII and Anne Boleyn stay at his home, Acton Court, during his summer progress in1535. Isn't that amazing! I couldn't help but share that tidbit since I have the winner of The Devil's Mistress to announce today. (which just happens to take place in Henry VIII's court).
Acton Court
is still standing today and open to the public...you know I checked out the tours online :) It's finding such interesting facts such as this that completely sucks you in and justifies paying ancestry.com's monthly fee :)
Nicholas is just one of the fascinating individuals that seem to be part of my family tree. I love history :)
I have two winners to announce for
The Devil's Mistress
by Laura Navarre. The winner of the....
signed poster is...librarypat
digital e-book is...LilMissMolly
(please email me with your e-book format preference)
The winner of the first book in the
Dark Sword series
,
Dangerous Highlander
, courtesy of the author Donna Grant in celebration of her newest release
Forbidden Highlander
is....
( I have your mailing address already from the giveaway form you completed to enter the contest)

Congratulations! And thanks again to everyone else who participated. As always, you can click on any of the links or the book covers found on this blog to purchase the books you are dying to read...even if you didn't win them.
If however, you've been lucky enough to have already won this book in another giveaway please let me know so that alternate winner(s) can be selected. In addition, the winners will have until Wednesday 6/9 to contact me with your mailing address and requested information, otherwise an alternate winner will be selected. You can send your mailing address to me by using the Contact link in the menu bar at the top of the blog then filling out the form.


and p.s.: I would love to here any of your own ancestry stories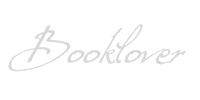 *I am an Amazon affiliate and receive a small (and I mean very small) referral fee for purchases made using a link on this blog. I don't use Amazon to earn money, I use it because the widgets are cool, easy to use, and serve my purposes to showcase books & such with minimal effort, but most importantly they have great prices and offer both new and used items. As a book addict I love that I can find just about anything I want in one place. If you are going to purchase a featured book anyway, and you know you won't pay more by using the links on this blog than you would by visiting Amazon on your own, I will be eternally grateful for supporting this blog by using the links, and don't forget that the referral fees from your purchases will sponsor the "Reader Rewards" giveaways :)