Tuesday, July 27
Romantic Suspense novels are a favorite genre of mine. When I found out author Cynthia Eden, best known for her sexy Brava paranormal romances, was writing a romantic suspense series I immediately added her to my authors to try in 2010 list. I've not read her paranormals, though I've heard nothing but good things about them. I guess I have a "I'm just not that into you" kind of relationship with paranormal romances over the past few years....from any author.
What is it I love about romantic suspense novels? I love that the story makes me guess, and sometimes proves me wrong much to my delight. The plots read much like movies to me...heartpounding, page turning, "give me more" type of anticipation with "to die for" heroes. When they are done with just the right combination of suspense and romance they are hard to beat. Cynthia Eden is my guest today talking about her new direction in romantic suspense with her
Deadly series
which begins with
Deadly Fear
. Read and enjoy!
Paranormal to Romantic Suspense…Writing in Different Genres
Hello, everyone! I'm excited to be here at Seductive Musings (thanks for inviting me over!).
When it comes to books, I have two loves: paranormal tales and romantic suspense novels.
Please, give me vampires, give me demons, give me shifters—I love those monsters, and I've had an absolutely wonderful time writing about them over the last few years as I published my Other stories with Kensington Brava. However, as I wrote my paranormal tales, I began to see a trend with my writing.
I didn't just write about vampires and evil demons. I wrote about serial killing demons. Cop shifters. Investigative reporters who tracked murderers (okay, demon reporters). Suspense elements kept slipping right into my stories.
Because I love suspense…just as much as I love my paranormal monsters.
Since suspense kept calling to me, I decided to branch out with my writing—and to get the best of both sub-genres. *smiley* I'm continuing to write my sexy paranormals, but now I am also creating my dark suspense stories. Branching out into another genre was a natural evolution for me, and it's an evolution that I hope my readers will enjoy.
Sure, when I first started writing DEADLY FEAR, I did miss my paranormal characters (it's hard to give up vampire fun!), but I soon was hooked in the world of my FBI agents. What can I say? I definitely think that a sexy FBI agent can compete with a wild shifter.
But what about you? How do you feel about an author branching into a new sub-genre? And do you think FBI agents can have the same appeal as supernatural heroes?
Thanks!
Cynthia Eden
TWO BRILLIANT AGENTS
FBI Special Agent Monica Davenport has made a career out of profiling serial killers. But getting inside the twisted minds of the cruel and the sadistic has taken its toll: She's walled herself off from the world. Yet Monica can't ignore fellow agent Luke Dante, the only man who ever broke through her defenses.
ONE DREAM TEAM
Luke has the unique ability to put victims at ease…professionally, he and Monica made a perfect team. Now they're reunited to catch a murderer who uses his victims' deepest, darkest fears for sport - but their investigative skills aren't enough. Luke and Monica will have to face the secrets from their past, the ones that terrify them the most, if they are to have a future together.
But can they catch a killer whose weapon is…DEADLY FEAR?
Do you know what you are afraid of? Take the
Deadly Fear Quiz
and find out. And funnily enough I found another connection to snakes and this week's books while reading
Five Fun Facts
about Cynthia and her book. Seems to be a recurring theme that I just can't get away from :) I can tell you this though she is a MUCH braver person than I am when it comes to trying to overcome that particular fear!
To celebrate the release of the first book in the
Deadly series
,
DEADLY FEAR
by Cynthia Eden, her publisher Forever Romance is giving away five copies of her new book. Here's how you can enter to win...
Ways to earn entries:
Mandatory: Answer the questions Cynthia asked readers and show her some comment love (good for 1 entry)
Mandatory: You MUST be a Google Friend Connect (GFC) follower in order to be eligible to win (unfortunately an email subscriber, or subscription in Google reader, and a follower are not the same thing so make sure you are signed up as a follower if you'd like to win this book)
If you have a blog, or even if you don't, you can earn extra entries by telling your friends. If they successfully enter to win and mention that you sent them you can each earn extra entries. You can blog about it with a link to this post, post it on Facebook, Twitter, email...or even word of mouth (good for 5 entries for the referrer and the commenter for each friend) . Please note that to earn the points they must mention your GFC name so that I can match you.
Purchase any item from the Seductive Musings Amazon store by using this link, or the Amazon widget contained within this post and email a copy of your purchase receipt to me no later than the deadline to enter (email available in sidebar). Sorry purchases made prior to this date do not apply, and link contained in this post must be used. No faxes or snail mail copies are allowed. No purchases are necessary to win. (good for 25 entries, or 50 entries if a purchase is made from the featured author's available titles)
How to enter:
You can choose to enter as many different ways that you want, but please place all of your entries in ONE comment
Rules and disclaimers:
This contest is open to US & Canadian addresses. Sorry no PO Boxes
You must be at least 18 years or older, or of legal age in your country
The contest will end on August 7 at 11:59 pm EST and winner will be posted after they have been selected
Winner(s) will be selected using Random.org
The winner(s) will have THREE days from the date they are posted to provide a mailing address. If you do not contact me within three days a replacement winner will be selected. NO EXCEPTIONS
The book(s) will be mailed directly from the publisher or author and no substitutions are allowed
Seductive Musings is not responsible for prizes that are not honored, distributed in a timely manner, lost, stolen, or damaged during transit
All giveaways are subject to change/cancellation without prior written notice
Good Luck!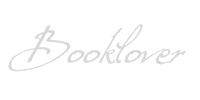 *I am an Amazon affiliate and receive a small (and I mean very small) referral fee for purchases made using a link on this blog. I don't use Amazon to earn money, I use it because the widgets are cool, easy to use, and serve my purposes to showcase books & such with minimal effort, but most importantly they have great prices and offer both new and used items. As a book addict I love that I can find just about anything I want in one place. If you are going to purchase a featured book anyway, and you know you won't pay more by using the links on this blog than you would by visiting Amazon on your own, I will be eternally grateful for supporting this blog by using the links, and don't forget that the referral fees from your purchases will sponsor the "Reader Rewards" giveaways :)