Friday, July 2
***This giveaway has ended, but you should still read the post...it's worth your time:) Thanks for joining the fun!***
Abandoned, disgraced and divorced....lies, secrets, and a battle injury that leads to a loss of memory which give our hero and heroine a second chance at love and I think you can see why I've desperately been wanting to read
BARELY A LADY
. I guess when it comes to love I'm an eternal optimist. When it's true love I always hope that any obstacle can be overcome, that the couple fight to stay together. I think that's why I love second chance, or reunion, love stories. It's a do-over with the added benefit of having learned life's hard lessons and hopefully coming out a better person for it.
Eileen Dreyer is my guest today to share her thoughts about Olivia and Jack's love story in her new historical romance, BARELY A LADY. Read and enjoy!
There's No Place Like Home
In my more cynical moments, I label certain romance plot archtypes. "Knock Me Up Again" is the heroine who is hiding the first child she had by the hero from him while they're having wild monkey love that could well lead to the second. "I'm A Billionaire. Take Me" is pretty self-explanatory. Or the flip-side, "I'm a Virgin, Take
Me
."
And then, one of the all-time favorites, the "Dead Baby Reunion" books, where in the distant past a couple has lost a child or pregnancy, and much later rediscovers each other and their love.
BARELY A LADY wouldn't be called a dead baby reunion book, but it is a reunion book. Jack and Olivia married young and impetuously. What's the old saying? Act in haste regret at leisure?
That kind of covers it. It turned out that the two of them were simply too young to withstand the pressures inherent when the scion of a noble family hastily weds the daughter of the country vicar. And, because I tend to be mean to my characters (always makes for better plots), it did not end well at all. Jack divorced Olivia and threw her off his property, sure the child she carried was someone else's (okay, so maybe there was a child).
When five years later she discovers Jack lying unconscious and gravely wounded on the field of Waterloo, Olivia has the chance for some revenge. Especially since her English earl of an ex-husband is actually found wearing a French uniform. Should she turn him over to the authorities? Should she just kick him in the head and walk away? Or should she save his unworthy soul until they can get answers?
Olivia isn't a saint. But she is a good person. So she takes Jack in, all the while certain that he'll expose her, which means she'd lose what little position she has left, and leave her vulnerable to the villain who was actually responsible for all that had happened to them.
There are spies involved, and assassins and an inconvenient loss of memory that leaves Jack thinking that he and Olivia are still married. But in the end, it's a reunion book. Whatever else is going on, they have to reinvestigate what it was that tore them apart and try and find a way past it. Or a way past the fact that the attraction that brought them together five years ago still burns pretty brightly.
Why do I like reunion books? As an author it is equal parts challenge and the comfort of intimacy. The challenge is to start a book with what seems to be insurmountable odds; not only that, but odds the couple has tackled before without any luck. What will be different this time? What have they learned in the interim that will color their perceptions enough to give each other and their relationship a fair second chance? What lessons have they gained that will give them a better chance, or make it that much harder to succeed?
As for the comfort of intimacy, I love writing characters who already have history. They've already developed a kind of short-hand, references they know will elicit a certain reaction. Taunts they know will send the sparks flying. A common memory each one of them sees in a different light. I like it when my hero and heroine don't have to tip-toe through the stranger stage to the acquaintance stage to the intimacy stage. A couple in the process of a reunion has been through every stage, which means that even though they might be estranged, they're never strangers.
Why do I like reunion books as a reader of romance? Because I want to believe that we always have a second chance. I want to think that my character could have learned from past mistakes and regret them, that the black and white of the past has dimmed into shades of gray and pearl. That maturity has brought them new tools that can take care of old problems.
I guess, if I were going to put it in the terminology of my suspense books, I'd call reunion books, the Cold Case Files. Because, just like in cold cases, sometimes all it takes is time and a fresh eye and a new set of skills to solve the problem that couldn't be solved before. Sometimes the persons who were at fault have known it all along and just need the opportunity to apologize and make amends. However it happens, it means that that no matter how much time has passed, we can still believe that whatever it is we've lost, be it hope or love or happiness, it can be found again, which, if you're going to be esoteric about it, is the definition of a reunion.
Olivia Grace has secrets that could destroy her. One of the greatest of these is the Earl of Gracechurch, who married and divorced her five years earlier. Abandoned and disgraced, Grace has survived those years at the edge of respectability. Then she stumbles over Jack on the battlefield of Waterloo, and he becomes an even more dangerous secret. For not only is he unconscious, he is clad in an enemy uniform.
But worse, when Jack finally wakes in Olivia's care, he can't remember how he came to be on a battlefield in Belgium. In fact, he can remember nothing of the last five years. He thinks he and Olivia are still blissfully together. To keep him from being hanged for a traitor, Olivia must pretend she and Jack are still married.
To unearth the real traitors, Olivia and Jack must unravel the truth hidden within his faulty memory. To save themselves and the friends who have given them sanctuary, they must stand against their enemies, even as they both keep their secrets.
In the end, can they risk everything to help Jack recover his lost memories, even though the truth may destroy them both?
Thanks Eileen for being here with us and for sharing some of your thoughts about
BARELY A LADY
! BARELY A LADY is the first book in her new
"Drake's Rakes series"
. I don't know about you, but I am absolutely for any series or title that has "Rake" in it :) If you'd like to learn more about Eileen and the books she writes you can find her at her website
www.eileendreyer.com
, her
blog
, as well as
Facebook
,
Twitter
, and her
Yahoo Group
.
Any of you who have been following me for a while should know how I love book extras....love, love love them especially when I am not ready for the story to end. I think deleted scenes, stories behind the stories., etc...are things that make a good read even better. As Eileen mentioned earlier, BARELY A LADY is a reunion love story, but aren't you curious to know what went wrong prior to page one? If so, then do I have a treat for you! Eileen has written two companion short stories...
The Wedding Night
, and
The End
which gives the reader a glimpse of the love they shared, and how it went so wrong the first time. In addition there is a
Wyndham Family Tree
that you might find helpful.
(please note that the links will open up a PDF document on your computer)
To celebrate the release of
BARELY A LADY
by Eileen Dreyer, her publisher Forever Romance has offered to giveaway five (5) copies of this historical romance. Here's how you can enter to win...
Ways to earn entries

:
Mandatory:

Answer this question: Do you believe in second chances at love? And if so do you have any good stories you'd like to share? (good for 1 entry)

Mandatory: You MUST be a Google Friend Connect (GFC) follower in order to be eligible to win (unfortunately an email subscriber, or subscription in Google reader, and a follower are not the same thing so make sure you are signed up as a follower if you'd like to win this book)

If you have a blog, or even if you don't, you can earn extra entries by telling your friends. If they successfully enter to win and mention that you sent them you can each earn extra entries. You can blog about it with a link to this post, post it on Facebook, Twitter, email...or even word of mouth (good for 5 entries for the referrer and the commenter for each friend) . Please note that to earn the points they must mention your GFC name so that I can match you.

Purchase any item from the Seductive Musings Amazon store by using this link, or the Amazon widget contained within this post and email a copy of your purchase receipt to me no later than the deadline to enter (email available in sidebar). Sorry purchases made prior to this date do not apply, and link contained in this post must be used. No faxes or snail mail copies are allowed. No purchases are necessary to win. (good for 25 entries, or 50 entries if a purchase is made from the featured author's available titles)
How to enter:
You can choose to enter as many different ways that you want, but please place all of your entries in ONE comment

Rules and disclaimers:
This contest is open to US & Canadian addresses only. No PO Boxes

You must be at least 18 years or older, or of legal age in your country

The contest will end on July 10 at 11:59 pm EST and winner will be posted after they have been selected


Winner(s) will be selected using Random.org

The winner(s) will have THREE days from the date they are posted to provide a mailing address. If you do not contact me within three days a replacement winner will be selected. NO EXCEPTIONS

The book(s) will be mailed directly from the publisher or author and no substitutions are allowed

Seductive Musings is not responsible for prizes that are not honored, distributed in a timely manner, lost, stolen, or damaged during transit

All giveaways are subject to change/cancellation without prior written notice
Good Luck!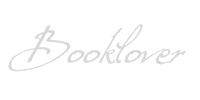 *I am an Amazon affiliate and receive a small (and I mean very small) referral fee for purchases made using a link on this blog. I don't use Amazon to earn money, I use it because the widgets are cool, easy to use, and serve my purposes to showcase books & such with minimal effort, but most importantly they have great prices and offer both new and used items. As a book addict I love that I can find just about anything I want in one place. If you are going to purchase a featured book anyway, and you know you won't pay more by using the links on this blog than you would by visiting Amazon on your own, I will be eternally grateful for supporting this blog by using the links, and don't forget that the referral fees from your purchases will sponsor the "Reader Rewards" giveaways :)