Tuesday, July 6
***This giveaway has ended, but you should still read the post...it's worth your time:) Thanks for joining the fun!***
Today it is my great pleasure to have as my guest author, Julia London. She may be best known for her historical romances, but the book of her's that I've loved the most was her contemporary novel
Summer of Two Wishes
. It was one of my favorite reads last year, and I was especially excited when I found out that she would be revisiting the town of Cedar Springs, Texas (think Robyn Carr's River Valley) in
ONE SEASON OF SUNSHINE
. I'm glad that my wait is finally over. It promises to be another poignant and soul stirring story. Read and enjoy!
Thank you so much for inviting me to blog today. I am thrilled to share
ONE SEASON OF SUNSHINE
with your followers. This is a book about a woman who goes in search of her birth mother. She takes a job as a nanny in a house where the mother has killed in a tragic car accident, leaving her husband and two young children. As she searches for her past, however, she begins to fall for the family…but then secrets begin to emerge that could devastate her search for her own identity.
When Jane takes this job, she doesn't really intend to step into a void, but she can scarcely avoid it. Asher, the father, has a very demanding job that keeps him from home. And, he's a man, and he doesn't know how to be there for his kids in the same way a mother knows how to be there. Jane doesn't really know, either, but she is hard-wired to be nurturing, and she has the empathy and compassion this family needs.
When I wrote this book, I meant it to be about a woman discovering her past, but it quickly changed into much more than that. Jane learns so much about herself that has nothing to do with her past. She learns what it is like to try and fill some need in to two children who desperately miss their mother. I can relate in a way because I took on four stepchildren many years ago. It's hardly the same as when one loses a mother, obviously, but still, I can imagine that Jane and I walked the same tightrope. It's very difficult to want to help a child but at the same time to be cognizant that you can never be the mother that child needs the most—even when the mother does not live up to the ideal the children cling to. This is exactly what happens to Jane…she is walking that tightrope, trying to be fit in with the family in a non-evasive way, and be true to herself at the same time.
Does Jane find the truth about herself? Yes. But the answers are not easy or expected.
What do you think about taking on kids that are not your own? Have you ever done that? Did you find it to be tricky? Did a woman step into a void in your life? Do you think some women are born to be mothers and others are not, or are we all basically mothers, with or without children?
Thank you so much for having me here today. I invite you to visit
www.julialondon.com
to learn more about me and my books and to find links to follow me on Facebook and Twitter.
Should some questions be left unanswered?
Adopted as an infant, Jane Aaron longs to know the identity of her birth mother and why she gave her up. Her only clue is the name of the small Texas town where she was born, so she's come to Cedar Springs for answers.
Handsome ad executive Asher Price lost his wife, the beautiful, mysterious Susanna, in a terrible car crash eighteen months ago. When he hires Jane as the nanny for his two children, sparks fly. Jane finds herself falling in love with both Asher and his children, but begins to suspect that Susanna was not the perfect mother and wife the family portrays her to have been.
As Jane gets closer and closer to finding out the truth about both her own and Susanna's past, devastating secrets begin to emerge that may be more than anyone can bear. Will the truth bring Jane and Asher closer together or tear them apart forever?
Many thanks to Julia London and everyone at Simon and Schuster for making this possible. Because I know you all enjoy a good giveaway I have two for you today :) The first is a sweepstakes that Julia and her publisher are having where you could win the first prize which is a membership to Ancestry.com (you all know how obsessed I am with that), or the second prize where Julia will participate in your book group via phone or video to discuss the
reading club guide
(seriously how cool would that be!), or a third prize of signed copies of
ONE SEASON OF SUNSHINE
for your entire reading group (also very cool).
To enter to win the ONE SEASON OF SUNSHINE sweepstakes you can
click here
, or on the image above. But wait, there's more! To celebrate the release of ONE SEASON OF SUNSHINE I have one copy courtesy of Pocket books to giveaway to one lucky Seductive Musings commenter. Here's how you can enter to win...
Ways to earn entries

:
Mandatory:

Answer the question Julia posed to readers (good for 1 entry)

Mandatory: You MUST be a Google Friend Connect (GFC) follower in order to be eligible to win (unfortunately an email subscriber, or subscription in Google reader, and a follower are not the same thing so make sure you are signed up as a follower if you'd like to win this book)

If you have a blog, or even if you don't, you can earn extra entries by telling your friends. If they successfully enter to win and mention that you sent them you can each earn extra entries. You can blog about it with a link to this post, post it on Facebook, Twitter, email...or even word of mouth (good for 5 entries for the referrer and the commenter for each friend) . Please note that to earn the points they must mention your GFC name so that I can match you.

Purchase any item from the Seductive Musings Amazon store by using this link, or the Amazon widget contained within this post and email a copy of your purchase receipt to me no later than the deadline to enter (email available in sidebar). Sorry purchases made prior to this date do not apply, and link contained in this post must be used. No faxes or snail mail copies are allowed. No purchases are necessary to win. (good for 25 entries, or 50 entries if a purchase is made from the featured author's available titles)
How to enter:
You can choose to enter as many different ways that you want, but please place all of your entries in ONE comment

Rules and disclaimers:
This contest is open to US addresses only.

You must be at least 18 years or older, or of legal age in your country

The contest will end on July 10 at 11:59 pm EST and winner will be posted after they have been selected


Winner(s) will be selected using Random.org

The winner(s) will have THREE days from the date they are posted to provide a mailing address. If you do not contact me within three days a replacement winner will be selected. NO EXCEPTIONS

The book(s) will be mailed directly from the publisher or author and no substitutions are allowed

Seductive Musings is not responsible for prizes that are not honored, distributed in a timely manner, lost, stolen, or damaged during transit

All giveaways are subject to change/cancellation without prior written notice
Good Luck!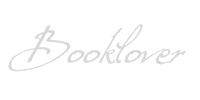 *I am an Amazon affiliate and receive a small (and I mean very small) referral fee for purchases made using a link on this blog. I don't use Amazon to earn money, I use it because the widgets are cool, easy to use, and serve my purposes to showcase books & such with minimal effort, but most importantly they have great prices and offer both new and used items. As a book addict I love that I can find just about anything I want in one place. If you are going to purchase a featured book anyway, and you know you won't pay more by using the links on this blog than you would by visiting Amazon on your own, I will be eternally grateful for supporting this blog by using the links, and don't forget that the referral fees from your purchases will sponsor the "Reader Rewards" giveaways :)