Monday, July 26
What do you get when you combine pirates, a wickedly scandalous lady, secret identities, and forbidden love in the midst of a war with France? Katharine Ashe's debut historical romance Swept Away by a Kiss
published by Avon Romance.

Katharine is my guest today to talk about her new novel....and snakes? *shudders* Despite her use of the "s" word, this is one historical romance that I'm anxious to get my hands on. Read and enjoy!



Escaping
Yesterday my dog found a snake in the knee-high grass in my back yard. Like a goofball, the ninety-pounder pawed and pranced until the irritated intruder reared up in threat. The air conditioning guy (who was present at the time) insisted it was a Copperhead. It mattered little; the snake did not bite my dog. (Note: I did not believe the air conditioning guy. I saw no venom sacs in the narrow head. A transplant to the gorgeous southeast, this Yankee girl has discovered, somewhat to her chagrin, that southern gents are total lilies when it comes to snakes. Perhaps reasonably so.)
In any case, clearly the grass needed mowing.
Off to the garage I skipped for the mower, imagining myself some sort of early pioneer cutting a swath through thickets of reptile-friendly wilderness, paving the way for primate civilization. (I often think in epic terms.) Half an hour later, by the time I got to that part of the lawn, the snake had departed.
But it got me to thinking. About escapes. And escaping.
My dog escaped the snake. But he didn't particularly want to. He wanted to play, despite the danger.
Or, perhaps, he did not quite understand the extent of the danger.
In my debut historical romance, SWEPT AWAY BY A KISS, pirates imprison the heroine, Lady Valerie Monroe, in a tiny ship cabin. Valerie is something of an exile to society who passed most of her youth trying to gain her estranged father's attention by chasing inappropriate men. As such, Valerie is no stranger to risky escapades. This time, however, she may be in over her head.
Pirates pose only part of the threat. For Valerie is not alone in her captivity, and her fellow prisoner in the tiny cell upon the ocean is a figure of pure fantasy.
Fantasy and danger.
Etienne La Marque is a Frenchman, sworn enemy to the English in wartime. An adventurer who has spent the better part of his life in the wilds of America. A devastatingly handsome man of mystery. And a priest.
Yes, a priest—to Valerie's knowledge, at least.
In fact, he is Viscount Steven Ashford, black-sheep English lord with a mission at hand—a mission that must not be compromised by the tempting noblewoman.
Valerie wants nothing more than to escape from the horrors of the pirate ship. To defeat her captors she's willing to do anything, even resuscitate her old tricks to force her cabin mate to give her the help she needs. Then Steven vows to save her, but only if she plays the game by his rules. Rules by which a priest must abide.
It doesn't take long for Valerie to discover that the greatest danger she faces is not pirates at all. It is her unruly heart. But Steven's disguise is just that, and the clever, headstrong beauty could make a man forget everything but her.
With every moment the prisoners spend aboard ship, escape becomes less and less desirable, and danger has never tasted so sweet.
Have you ever rushed toward danger? What was your greatest escape? I'll give away a copy of SWEPT AWAY BY A KISS to one lucky commenter today. But you have to answer the question to win!
A Secret Identity
When pirates storm Lord Steven Ashford's ship upon the high seas, it brings him closer than ever to the nefarious criminal he seeks to ruin. Only one seductive detail threatens his victory: the scandalous beauty imprisoned with him, Lady Valerie Monroe. Temptation has never been so intoxicating or so forbidden, for Steven is disguised as a French priest. If they make it off the ship alive, to protect her from his enemies, he must never see her again…

An Undeniable Love
Back in England, and under the ton's scrutiny for a reckless past she hasn't escaped, Valerie dreams of the breathtaking "man of the cloth" with whom she shared her greatest adventure. Then he reappears in society under his true identity, Viscount Ashford, but despite the danger their consuming passion cannot be denied. Now standing in the way of their desire are Valerie's wounded heart, Steven's lone destiny, and a villain that will stop at nothing to crush them both.
Congratulations Katharine on your debut novel! If you'd like to learn more about Katharine and her books
Swept Away by a Kiss
and
Captured by a Rogue Lord
you can find her at her website
www.katharineashe.com
, on
Facebook
, and on
Twitter
.
To celebrate the release of
Swept Away by a Kiss
Katharine Ashe is giving away a signed copy of her new book and up to 10 signed bookmarks. Here's how you can enter to win....
Ways to earn entries:
Mandatory: Answer the question Katharine asked readers and show her some comment love (good for 1 entry)
Mandatory: You MUST be a Google Friend Connect (GFC) follower in order to be eligible to win (unfortunately an email subscriber, or subscription in Google reader, and a follower are not the same thing so make sure you are signed up as a follower if you'd like to win this book)
If you have a blog, or even if you don't, you can earn extra entries by telling your friends. If they successfully enter to win and mention that you sent them you can each earn extra entries. You can blog about it with a link to this post, post it on Facebook, Twitter, email...or even word of mouth (good for 5 entries for the referrer and the commenter for each friend) . Please note that to earn the points they must mention your GFC name so that I can match you.
Purchase any item from the Seductive Musings Amazon store by using this link, or the Amazon widget contained within this post and email a copy of your purchase receipt to me no later than the deadline to enter (email available in sidebar). Sorry purchases made prior to this date do not apply, and link contained in this post must be used. No faxes or snail mail copies are allowed. No purchases are necessary to win. (good for 25 entries, or 50 entries if a purchase is made from the featured author's available titles)
How to enter:
You can choose to enter as many different ways that you want, but please place all of your entries in ONE comment
Rules and disclaimers:
This contest is open to US & International addresses
For every 5 commentors a signed bookmark will be given away
You must be at least 18 years or older, or of legal age in your country
The contest will end on July 31 at 11:59 pm EST and winner will be posted after they have been selected
Winner(s) will be selected using Random.org
The winner(s) will have THREE days from the date they are posted to provide a mailing address. If you do not contact me within three days a replacement winner will be selected. NO EXCEPTIONS
The book(s) will be mailed directly from the publisher or author and no substitutions are allowed
Seductive Musings is not responsible for prizes that are not honored, distributed in a timely manner, lost, stolen, or damaged during transit
All giveaways are subject to change/cancellation without prior written notice
Good Luck!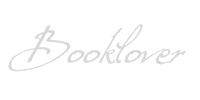 *I am an Amazon affiliate and receive a small (and I mean very small) referral fee for purchases made using a link on this blog. I don't use Amazon to earn money, I use it because the widgets are cool, easy to use, and serve my purposes to showcase books & such with minimal effort, but most importantly they have great prices and offer both new and used items. As a book addict I love that I can find just about anything I want in one place. If you are going to purchase a featured book anyway, and you know you won't pay more by using the links on this blog than you would by visiting Amazon on your own, I will be eternally grateful for supporting this blog by using the links, and don't forget that the referral fees from your purchases will sponsor the "Reader Rewards" giveaways :)