Thursday, July 15
***This giveaway has ended, but you should still read the post...it's worth your time:) Thanks for joining the fun!***
There's just something about a man in a kilt....isn't there? I find it just as much of a turn on as a man in a good pair of broken in jeans.
I read a story a while back about a US postal worker who tried to get kilts as an accepted option in their uniform (you can read the story
here
). I love my mail man. He brings me all sorts of goodies ( I give him cookies and GC for the holidays, he brings my mail to the door when it's raining and snowing) ...put him in a kilt and it would be icing on the cake :) Why all this talk about kilts today? Because Mary Wine is my guest and she has written another tempting yet honorable highland hunk in a kilt for us to fall for. Of course
TO CONQUER A HIGHLANDER
is about much more than just a kilt wearing hero as you will soon find out :) Read and enjoy!
Welcome back to Seductive Musings Mary! I've been a fan of your Highlanders since reading
IN BED WITH A STRANGER
. For you, what makes a romance novel a great love story, and who are some of your favorite authors to read? Who's your new favorite find?
It's the characters and setting that make a story great for me. I need it to be real and with historicals, that can be hard to find. I adore
Lucy Monroe
,
Sylvia Day
and
Bertrice Small
.
Your newest novel,
TO CONQUER A HIGHLANDER
is the first book in a new trilogy. Can you tell us a little bit about the books in this series and how they will all be connected?
This is a time when James the first of Scotland has been murdered and his only son is a boy king. The first book is set just after the murder, when those that are guilty of the crime are trying to take the crown from the young James the second. The clans fought for power but there were some that saw the value in remaining united under one king. Torin McLeren is one of those lairds. He discovers his neighbors daughter on her way to wed one of the conspirators to unite her fathers clan with them and takes her to prevent the murders from gaining more clans united with them. Shannon is a woman that knows how to fend for herself because she has always done so but what surprises her is that her captor doesn't kill her….it would be the most logical thing to do, since her father is set on making deals with traitors through her. Instead she discovers a man with true honor.
Many of your heroes are Scottish Highlanders, what makes them great heroes in your opinion?
I love their spirit. These were a people that the Romans failed to conquer and even the Vikings never bested. They live in a remote and often harsh environment but have some of the best humor in the world.
If you had an opportunity to provide only a two or three sentence "teaser" quote from your new book, TO CONQUER A HIGHLANDER, to grab the attention of potential readers and give them a glimpse and feeling of what the book is about what would it be?
"Does that mean I am free to leave?" Shannon asked.

"No, it means that I am left wondering what exactly is between us, since it is no a quarrel."

Excitement leap up inside her, shaming her with how quickly it heated her belly.

"I prefer the quarrel, for you are not to my liking. I have never fancied a Highlander."

He grunted softly, her barbed words finding their mark. Fury danced across his eyes and a moment later he tugged her forward.

© Mary Wine, Sourcebooks Casablanca, 2010
Tell us about your hero, Torin McLeren, Laird of the clan McLeren. What do you think will make readers, much like his heroine Shannon, fall in love with him? And can you tell us a little bit about their story in TO CONQUER A HIGHLANDER?
Torin has every reason, and all the authority to treat Shannon poorly. In fact, if she were dead, there would be no chance that her father might use her to further his ambitions. But Torin takes being laird as a duty and not one that is only meant to give him what he wishes. He took Shannon to ensure peace and his honor prevents him from taking advantage of her. When he discovers himself drawn to her spirit, seduction is the only ploy he can use.
What's your favorite scene or moment from TO CONQUER A HIGHLANDER, and why? Can you describe it (or provide a short excerpt) for us without giving too much away?
Odd as it is…I love this scene when Torin's fellow laird, Connor steals a kiss from Shannon.
Lifting her knee she sent it up into the folds of his kilt with all the force she could.

"Sweet Christ."

Connor Lindsey jumped back releasing her. She'd been straining away from him so much she stumbled and ended up against the sinks. Reaching into the sink she pulled out the heavy clay pitcher she'd been cleaning up. It dripped water all down her front but she gripped the handle tightly.

"Get away from me ye demon."

Connor drew in a deep breath and straightened up. Something glimmered in his eyes that made her shake the pitcher threatenly.

"I'll bust this across yer skull if ye dare touch me again. I swear it."

He grinned at her, only it was far from a friendly expression. There was a spark of challenge in his eyes that told her he wanted to try her.

"If ye have some notion about taking me away I suggest you go argue with yer friend who brought me here and tells me I can not leave the tower. The pair of ye are well suited to one another with yer barbarian manners."

Connor Lindsey laughed. He threw his head back and his chest shook with his amusement. Shannon felt her temper explode. She turned and scooped up a pitcher full of cold loch water.

Once more Connor Lindsey moved faster than she'd anticipated. He closed the distance between them and grasped the top of the pitcher. His larger hand spanned the opening and he forced her to pour the water back into the sink. She could have struggled to keep the pitcher but released it in favor of moving away from him.

"I've already had a bath today lass and we don't need me walking through the hall dripping water for the gossips to notice."

"Ye're not worried about my reputation, ye just want to avoid having yer friend hear that ye offered to take me home with ye."

Connor Lindsey shrugged, his expression becoming guarded.

"Well now Shannon McBoyd I admit that I am more concerned about Torin. The man is my friend and that is not something I say lightly." His expression hardened. "I needed to know if ye kissed him back this morning because ye are nae above using his lust against him. I'd have to take ye out of here if that was so."

"You kissed me to see if I was---"

"A slut."

He said it firmly and without a hint of a flinch. Her temper boiled and her hand closed into a fist once more. Connor Lindsey held up his hands in surrender taking one long step away from her. That shocked her again.

"Oh get on with ye. I've got better things to do than suffer yer company."

He snorted with amusement. "'That's the first time I'm no offended that a lass tells me washing dishes is more to her liking than me. Ye are a hard one Shannon McBoyd."

"That seems to please ye and yer sense of protecting yer friend Torin McLeren. So grant me some peace by leaving."

"Aye, ye understand then. That's a point in yer favor. One I'm grateful for because I will nae have to battle with my friend over ye. Torin would have tried to keep ye out of his sense of honor because he's the one that took ye."

"You would have fought with a friend over me?"

Connor tilted his head slightly. "As sure as I enjoyed stealing a taste of ye."

He paused with one foot on the bottom step. His blue eyes studied her for a long moment.

"But I'd be a poor friend to leave him with ye if you were going to try and twist him about yer finger. I owe the man better than that."

"Because ye have not the same sense of honor when it comes to how I am treated?"

He shrugged. "If ye act the slut, ye dinna deserve to be treated with respect." He pegged her with a hard look. "Torin is an honorable man, sometimes I have to save him from himself."

A shiver went down her spine. His eyes were icy cold now, telling her that leaving with him would have been a mistake. A very large one. Shannon turned her back on him. She heard him chuckle but the sound grew softer and softer as he left.

© Mary Wine, Sourcebooks Casablanca, 2010
What are five fun facts about you or this book/series, that readers would find interesting?
Fact…I missed too many tae kwon do classes because I was enthralled with writing this book. Yes, I take martial arts. It's something I decided to try when I enrolled my sons. I figured, hey. It beats the treadmill. A decade later, I'm still there and I really enjoy it.
Another hobby of mine is historical costume making. I love to reach the clothing of different eras and read history. That is a big part of this book because I needed to understand the world these people were living in.
Fact that didn't make it into the book…James the first of Scotland was murdered. He tried to escape through a sewer but he'd had the end of it sealed up a few weeks before. Talk about wishing you hadn't done something.
Can you tell us about some of your upcoming releases, or the new projects you are working on?
Next month I've got another book releasing…
Bedding the Enemy
. I love this book. It's another Scottish hero and set in 1603. You can pre-order it now. Laird Keir McQuade is a newcomer to his title, and has much work before him to restore the McQuade honor. Finding a wife is an excellent start. He's duty-bound to go to court and swear homage to his king anyway, a perfect opportunity---were not court women trussed in stupid fashions and corrupted with false mannerisms. Of course, not every lady hides behind a powdered face… Helena Knyvett may be a daughter of the aristocracy, but in truth she is little but a pawn in her brother's ploys for power. Her smallest acts of defiance carry a heavy price. But one honorable man among a crowd of dandies could give her all she needs to change her fortunes---and set her free. Among the ruthless ambitions of England's powerful, love at first sight is a dangerous game. But the treachery, scandal, and treason that follow can unleash as much passion as it does adventure.
My next Scottish historical from this new trilogy,
Highland Hellcat
, will be released by Sourcebooks Casablanca in October 2010.
If you could have readers finish a sentence what would it be?
Every woman needs a little, strategy placed lace because….
Finally, just for fun…if you could write the "fortune" in a fortune cookie what would it be?
Be the change you want to see in the world….which I am borrowing from Gandhi.
A fierce Highland laird ready to kill for king and country…
When Torin McLeren discovers his neighbor's plot against his king, he takes their daughter as his prisoner, thereby stopping her father's plot from going forward. But that leaves him with a woman under his roof whom he can't ignore, and not just because she's his enemy's daughter…
A woman who's as much trouble as she is temptation…
Shannon McBoyd decides to use her captor to experience passion for the first time, and then to destroy him. But her plan goes awry because once she has lured Torin into her bed, she no longer wants to hurt the one man who seems to value and understand her…
Even if her father will kill him—and her—when he discovers what they've done...
Congratulations Mary on the release of To Conquer a Highlander! If you would like to learn more about Mary and the books she writes as Mary Wine you can visit her website
www.marywine.com
, which also hosts her blog. Mary also writes books as Dawn Ryder, which Mary describes as "my naughty inner child". Her Dawn Ryder stories are more erotic, and if you are interested in learning more about her books as Dawn you can check them out at
www.dawnryder.com.
Mary can also be found on
Facebook
. She is one busy lady!
To celebrate the release of
TO CONQUER A HIGHLANDER
Mary's publisher Casablanca Sourcebooks is giving away two copies to Seductive Musings readers. Here's how you can enter to win...
Ways to earn entries:
Mandatory: Finish the sentence Mary asked readers to complete in the interview (good for 1 entry)
Mandatory: You MUST be a Google Friend Connect (GFC) follower in order to be eligible to win (unfortunately an email subscriber, or subscription in Google reader, and a follower are not the same thing so make sure you are signed up as a follower if you'd like to win this book)
If you have a blog, or even if you don't, you can earn extra entries by telling your friends. If they successfully enter to win and mention that you sent them you can each earn extra entries. You can blog about it with a link to this post, post it on Facebook, Twitter, email...or even word of mouth (good for 5 entries for the referrer and the commenter for each friend) . Please note that to earn the points they must mention your GFC name so that I can match you.
Purchase any item from the Seductive Musings Amazon store by using this link, or the Amazon widget contained within this post and email a copy of your purchase receipt to me no later than the deadline to enter (email available in sidebar). Sorry purchases made prior to this date do not apply, and link contained in this post must be used. No faxes or snail mail copies are allowed. No purchases are necessary to win. (good for 25 entries, or 50 entries if a purchase is made from the featured author's available titles)
How to enter:
You can choose to enter as many different ways that you want, but please place all of your entries in ONE comment
Rules and disclaimers:
This contest is open to US & Canadian addresses only
You must be at least 18 years or older, or of legal age in your country
The contest will end on July 18 at 11:59 pm EST and winner will be posted after they have been selected
Winner(s) will be selected using Random.org
The winner(s) will have THREE days from the date they are posted to provide a mailing address. If you do not contact me within three days a replacement winner will be selected. NO EXCEPTIONS
The book(s) will be mailed directly from the publisher or author and no substitutions are allowed
Seductive Musings is not responsible for prizes that are not honored, distributed in a timely manner, lost, stolen, or damaged during transit
All giveaways are subject to change/cancellation without prior written notice
Good Luck!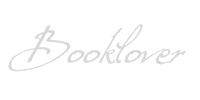 *I am an Amazon affiliate and receive a small (and I mean very small) referral fee for purchases made using a link on this blog. I don't use Amazon to earn money, I use it because the widgets are cool, easy to use, and serve my purposes to showcase books & such with minimal effort, but most importantly they have great prices and offer both new and used items. As a book addict I love that I can find just about anything I want in one place. If you are going to purchase a featured book anyway, and you know you won't pay more by using the links on this blog than you would by visiting Amazon on your own, I will be eternally grateful for supporting this blog by using the links, and don't forget that the referral fees from your purchases will sponsor the "Reader Rewards" giveaways :)