Friday, July 30
August is normally referred to the "dog days of summer", all I know is that is it usually HOT. Unbearably hot and steamy. Normally I dread that kind of weather, but with a month full of steamy hot romances to look forward to I decided to celebrate the heat with a "Feel the Heat" giveaway!
I have more guests at Seductive Musings during the month of August and the beginning of September than I have ever had. I am so excited about it that I am giving away a $20 Amazon gift card to one lucky Musings follower to celebrate! Here are the details:
Every time you leave a meaningful comment from Aug 1-Sept 4th you earn an entry for the $20 Amazon GC. So not only will your comments possibly win you a prize from one of the many guest authors, but you will also earn entries in the "Feel the Heat" giveaway at the same time. Woo hoo!
Bonus entries for each giveaway (including the normal ways by referring friends, Amazon purchases...) will not only earn you entries for the author giveaway, but you can also earn the same number of entries for the Amazon GC giveaway. That's double-double the fun!
For bloggers who post the banner up above using the code in the box to their sidebar, you can earn an extra 25 bonus entries in the "Feel the Heat" giveaway! That's on top of all of the other ways to earn extra entries. Once you've posted the banner to your blog, use this form to submit your information to earn your bonus entries. Please note that the banner must appear on your blog until the giveaway period ends in order for your bonus entries to count.
Updated to add: For my non blogging readers who would like a chance to earn 25 bonus points you can write something creative...a few sentences telling a story using at least 10 of the 14 book titles (corralled, nauti and wild, kiss of the rose, naked, hot finish, a little bit wild, till dawn with the devil, wicked intentions, awakened by a kiss, assassins heart, the devil wears plaid, seduced by a highlander, sin undone, the darkest hour) then posting it in the comments here. This should be lot's of fun, so just go with the flow and be creative!
Winner will be announced on Sept 5th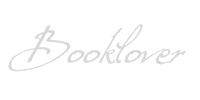 *I am an Amazon affiliate and receive a small (and I mean very small) referral fee for purchases made using a link on this blog. I don't use Amazon to earn money, I use it because the widgets are cool, easy to use, and serve my purposes to showcase books & such with minimal effort, but most importantly they have great prices and offer both new and used items. As a book addict I love that I can find just about anything I want in one place. If you are going to purchase a featured book anyway, and you know you won't pay more by using the links on this blog than you would by visiting Amazon on your own, I will be eternally grateful for supporting this blog by using the links, and don't forget that the referral fees from your purchases will sponsor the "Reader Rewards" giveaways :)