Monday, July 5
Sorry, but the image containing the Monday's Muse has been removed from this blog so as not to violate any copyright issues. Thanks for your understanding!
I was on a chat a few weeks ago and author Terri Brisbin was there. She was talking about how sexy she thought Sean Bean was and I for one couldn't agree with her more! I was watching the latest episodes of the
Sharpe series
from PBS this last weekend (I recorded it ages ago but am just now getting around to watching it) and was reminded about the chat conversation we had.
Sean Bean is one of those rare actors that can play the worst of villains, but can also be the leading hero. I think I first remember seeing him in the film adaptation of Samuel Richardson's
Clarissa
. I loved him as the villain/semi-hero in the movie so much that I wanted to read the book. Have any of you read it? It took me an entire summer to read it because it is MASSIVE! I honestly lost hope at one point and never thought I would finish it. It was the first book that I actually contemplated not finishing, but I kept at it (and renewed it about...I dont' know 10 times? from the library) and am so glad that I did. I ended up loving the book more than the movie (as often happens for me). If you'd like a challenge, Clarissa is available as a public domain book for
free download in 7 volumes
(yes 7 volumes... I told you it was massive) However you could also just watch the movie and see Sean Bean in a love him/hate him role. I tried to find an official trailer by BBC, but it's too old, but this fan trailer is fairly good.
He's better know for his roles in Patriot Games and of course The Lord of the Rings series, but to me he will always be Robert Lovelace :) On a side note...if anyone has
When Saturday Comes
in DVD (or even VHS...I'm desperate here) that will play in the US (Region 1) I would be forever your friend if you would send it to me to watch (I'd return it I promise). It seems that the film was never released in the US and I'm crying big tears at the injustice!
OK, I'm done now with my Sean Bean love fest :) What else will I have for you this week? Hopefully on Tuesday Julia London will be my guest for
One Season of Sunshine
, then on Wednesday I will have an extra special giveaway (stay tuned for more details), on Thursday Beth Williamson will be here for her new contemporary romance
Unbridled
, and on Friday Gaelen Foley will be here to celebrate the second book in her historical romance
Inferno Club
series,
My Dangerous Duke
. I'll also be updating the Tempting Trailer and the Event calendar at some point and hopefully post a few reviews in my spare time.
Hope you all had a wonderful 4th and I hope you'll join me for a week filled with love (of more than just Sean Bean).
Have a good one!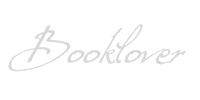 *I am an Amazon affiliate and receive a small (and I mean very small) referral fee for purchases made using a link on this blog. I don't use Amazon to earn money, I use it because the widgets are cool, easy to use, and serve my purposes to showcase books & such with minimal effort, but most importantly they have great prices and offer both new and used items. As a book addict I love that I can find just about anything I want in one place. If you are going to purchase a featured book anyway, and you know you won't pay more by using the links on this blog than you would by visiting Amazon on your own, I will be eternally grateful for supporting this blog by using the links, and don't forget that the referral fees from your purchases will sponsor the "Reader Rewards" giveaways :)