Monday, July 12
Sorry, but the image containing the Monday's Muse has been removed from this blog so as not to violate any copyright issues. Thanks for your understanding!
I did a lot of cleaning and reorganizing this weekend....and frankly I'm glad it's finally Monday. One enjoyable thing came out of it though. While I was cleaning I found my
Gods of Football
calendar, and even though it's from 2009 I just couldn't bring myself to part with it. Can you blame me? It's been a while since one of the Gods was a Muse, so I thought I should remedy that oversight :)
I don't really have a lot else to say this morning, and they say a picture speaks a thousand works...so I'm gonna let this week's Muse say it all :) What is he saying to you?
What to look forward to this week...
A new Tempting book trailer
A whole lotta winners on Tuesday
Mary Wine will be my guest on Thursday to celebrate the release of To Conquer a Highlander
Last but not least...reviews :)
Take Care!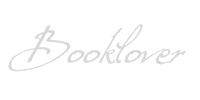 *I am an Amazon affiliate and receive a small (and I mean very small) referral fee for purchases made using a link on this blog. I don't use Amazon to earn money, I use it because the widgets are cool, easy to use, and serve my purposes to showcase books & such with minimal effort, but most importantly they have great prices and offer both new and used items. As a book addict I love that I can find just about anything I want in one place. If you are going to purchase a featured book anyway, and you know you won't pay more by using the links on this blog than you would by visiting Amazon on your own, I will be eternally grateful for supporting this blog by using the links, and don't forget that the referral fees from your purchases will sponsor the "Reader Rewards" giveaways :)