Monday, July 26
Sorry, but the image containing the Monday's Muse has been removed from this blog so as not to violate any copyright issues. Thanks for your understanding!
It's been a while since I've featured a Muse in bed, but I think our Muse this week was definitely worth the wait don't you? Doesn't he look all beachy and snuggly and yummy? I could imagine myself on vacation with him with the ocean breeze blowing, the sky blue with fluffy white clouds....what? You say the only view your interested in is right in front of you? I can't say that I blame you. ONE. LITTLE. BIT. He'll be here all week, lounging for your viewing pleasure. Feel free to visit as often as you like.
Speaking of visiting. I have three guest authors this week. Today debut author Katharine Ashe is here with her historical romance
Swept Away by a Kiss
(the title kind of inspired our Muse this week) , then on Tuesday Cynthia Eden will be here with her new romantic suspense
Deadly Fear
, then on Cherry Adair will be here with her new paranormal romance
Black Magic
. Come to think of it this week is a week of first for each one of these authors. Cynthia's is her first romantic suspense and Cherry's is her first paranormal...and Katharine's is her first historical. Funny how that happened. Anyways, I hope you will join us!
p.s. don't forget to enter the Forever Romance RITA Nominees giveaway...it ends this week so hurry!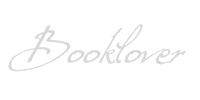 *I am an Amazon affiliate and receive a small (and I mean very small) referral fee for purchases made using a link on this blog. I don't use Amazon to earn money, I use it because the widgets are cool, easy to use, and serve my purposes to showcase books & such with minimal effort, but most importantly they have great prices and offer both new and used items. As a book addict I love that I can find just about anything I want in one place. If you are going to purchase a featured book anyway, and you know you won't pay more by using the links on this blog than you would by visiting Amazon on your own, I will be eternally grateful for supporting this blog by using the links, and don't forget that the referral fees from your purchases will sponsor the "Reader Rewards" giveaways :)