Wednesday, July 14
Title: The Devil's Mistress
*
Author: Laura Navarre
Series: N/A
Genre: Historical Romance
Publisher: Samhain Publishing
Format: ebook
Date/Year: June 2010

*This book was provided to me by the author for review

Summary from the publisher:

Desire has never been so dangerous.

Living breath-to-breath beneath the shadow of violence, Italian perfumer and apothecary Allegra Grimaldi was forced to learn the killing arts from the Hand of God—a religious assassin. She has sworn never to use her deadly skills, but now a blackmailer has her by the proverbial throat.
To save her family from an ugly death, she must do the unthinkable. Infiltrate the court of King Henry VIII, poison the heretic Anne Boleyn before she becomes queen—and frame Anne's bastard brother for the crime. Honest and principled, Sir Joscelin is the perfect pawn.
Allegra is clever, captivating…and her warning to Anne immediately rouses Joscelin's suspicion. Sworn to protect his sister, and striving for recognition from the powerful father who disdains him, Joscelin has no choice but to put aside his attraction to the mysterious lady and gather evidence to see her burn for witchcraft.
To avert a disaster that will change the face of Europe, this stalwart soldier of incorruptible integrity and the fallen woman who breathes deception must learn to trust each other—and discover the one truth that could save them all.
Warning: This novel is riddled with perilous potions and poisons, Tudor lust and liaisons, Renaissance revelry and revenge, intrigue and assignations, blackmail and betrayal, and one seriously sexy Frenchman.
My Musings:
Laura Navarre has written an intriguing and perilous historical romance in her debut novel The Devil's Mistress. In every written page you can feel the danger and deception that surrounds both Allegra and Joscelin in their quest to navigate King Henry VIII's court during one of England's most tumultuous time periods. I won't spend time in this review to briefly summarize the story as I sometimes do because the plot has many twists and turns and the summary from the publisher sums it up rather well without giving too much away.
When reading the novel I couldn't help but picture THE TUDORS. The book had the same sort of riveting intensity that makes the television series so addictive, and much like the TV series The Devil's Mistress is so much more than a just a love story; and refreshingly it doesn't focus mainly around Henry or his many wives. In Laura Navarre's Tudor world you understand and feel the fear, uncertainty…the perils and even the life taking risks that each character is motivated by as they navigate the Tudor court.
In some respects I think this book would have worked better strictly as historical fiction instead of historical romance because I felt that the romance between Joscelin and Allegra wasn't as important or crucial to the story as the devious plots and manipulations they found themselves a part of. For me too much of the story revolved around, and happened outside of their time together to make their love story as convincing as the rest of the book. There is no doubt that this author does intrigue well, and while the hero and the heroine expressed their love in both words as well as deeds, emotionally their love story didn't have the same intensity I felt the rest of the story had. As a result it felt as if they were more like allies who were attracted to each other and could form a mutually beneficial partnership, than two people who were on opposing sides and should have been enemies yet found love instead.
While the love story in The Devil's Mistress is the weakest aspect of the story, the novel as a whole is far from weak. Yet, if you are a true romance reader at heart and are seeking a romance set in the Tudor court you might be just a little disappointed that the love part of this love story doesn't play as important a role as other aspects of the plot. However, if you are a fan of historical fiction a la Phillipa Gregory than I think you will find a lot to love in The Devil's Mistress.
Ratings:
Overall: 4.0 stars
Sensuality level: 2.5 stars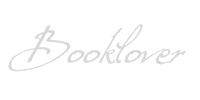 *I am an Amazon affiliate and receive a small (and I mean very small) referral fee for purchases made using a link on this blog. I don't use Amazon to earn money, I use it because the widgets are cool, easy to use, and serve my purposes to showcase books & such with minimal effort, but most importantly they have great prices and offer both new and used items. As a book addict I love that I can find just about anything I want in one place. If you are going to purchase a featured book anyway, and you know you won't pay more by using the links on this blog than you would by visiting Amazon on your own, I will be eternally grateful for supporting this blog by using the links, and don't forget that the referral fees from your purchases will sponsor the "Reader Rewards" giveaways :)