Thursday, July 22
Title: To Conquer a Highlander
*
Author: Mary Wine
Series: Book #1 in a new highland series
Genre: Historical Romance
Publisher: Casablanca Sourcebooks
Format: mass market paperback
Date/Year: July 2010

*This book was provided to me by the publisher for review

Summary from the publisher:

A fierce Highland laird ready to kill for king and country…

When Torin McLeren discovers his neighbor's plot against his king, he takes their daughter as his prisoner, thereby stopping her father's plot from going forward. But that leaves him with a woman under his roof whom he can't ignore, and not just because she's his enemy's daughter…
A woman who's as much trouble as she is temptation…
Shannon McBoyd decides to use her captor to experience passion for the first time, and then to destroy him. But her plan goes awry because once she has lured Torin into her bed, she no longer wants to hurt the one man who seems to value and understand her…
My Musings:
Shannon McBoyd was born a daughter to a man who thought her worthless, who took every opportunity to verbalize her uselessness through words and fists. Yet despite constant belittlement she matures into a woman with silent strength, a will to survive, and try to see good and purpose where most would only despair; even when her father sends her to marry into a family embroiled in the murder of the king of Scotland.
Torin McLeren was born to a mother and father who married for love, and grew up a child that was deeply loved and cherished. When his uncle remained childless he was sent to train to eventually take his place. Though he was never meant to be laird of the clan McLeren he found himself with the responsibilities of leading and protecting his people. And while he is at an age that demands he marry and produce an heir he holds out hope to find love in a union beneficial to his clan.
While it took me a little while to get into To Conquer a Highlander, and I thought it ended a little abruptly, there were several things that I loved about this story. One of the things that I loved was the fact that there was not a lot of outside conflict once the story really got going. (ie once Torin stole Shannon). Once Torin and Shannon arrived at his holding, the story blossomed and really let the characters shine and become the most important aspect of the book. The reader gets plenty of page time with both Torin and Shannon to get to know them, understand what makes them do the things they do, and watch them as they fall in love. Shannon's strength and honor is given the chance to be appreciated as well as Torin's need for love.
Torin has all the best traits of a highland hero. Yes, he's alpha, but he's not overbearing. He's protective without being overprotective. He's patient, understanding, with a noble sense of honor, and desperately wants the kind of love his parents shared…and finds he wants that with Shannon, not out of revenge or justice but because he's drawn to her. Torin was one of my favorite things about To Conquer a Highlander…that and his friend Connor (which will happily receive his own story soon).
The story doesn't get bogged down in the history and conflict that the characters were entangled in even though it plays a part in the plot. It was a backdrop and catalyst to Torin and Shannon love's story, but didn't monopolize or try to become as important as the hero and heroine. This story was all about Torin and Shannon…and that is my favorite part of this book. While the love scenes were sensual the moments in between were the most intimate and revealing….that made this story more memorable than your average highland romance.
Mary Wine's characters in To Conquer a Highlander definitely conquered my heart….both the hero and the heroine as well as their love story. And much like how their story was revealed it was a gradual surrender. The more I read of To Conquer a Highlander the more I loved it. It conquered me little by little, page by page until the very end. I can't wait for the next book in this series (Torin's friend Connor in
Highland Hellcat
).
Favorite passage:
This is a scene that takes place soon after Torin and Shannon become lovers. Prior to this Torin tries to tease her and be playful...to try and act the part of a lover and Shannon has a hard time understanding what all this means to her, and is contemplating all of this over a quiet and private dinner in his rooms.
"She was focused on her company, watching him in a manner that she seemed to want to only do with Torin. She finished eating before he did, and sat back in her chair with her hands wrapped around a goblet of rich wine. Shannon sipped at it slowly but felt heat moving through her veins anyway. It wasn't the wine that sent fire flickering across her skin; it was the certain knowledge that Torin wanted her near. He'd had her and still longed for her company. Teasing, he'd said. Now that sent the sweetest rush of delight through her. It soaked into more than her flesh; it filled her heart, because it was more than lust. This went beyond the passionate needs of his body. Maybe there were no words, but in a way that was what made her notice her feelings that much more." P. 250 To Conquer a Highlander by Mary Wine
Ratings:
Overall: 4.0 stars
Sensuality level: 3.25 (I would say it is maybe a tad bit more sensuous than your typical historical romance, but maybe not quite as hot as her books written for Brava)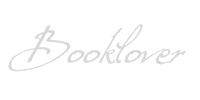 *I am an Amazon affiliate and receive a small (and I mean very small) referral fee for purchases made using a link on this blog. I don't use Amazon to earn money, I use it because the widgets are cool, easy to use, and serve my purposes to showcase books & such with minimal effort, but most importantly they have great prices and offer both new and used items. As a book addict I love that I can find just about anything I want in one place. If you are going to purchase a featured book anyway, and you know you won't pay more by using the links on this blog than you would by visiting Amazon on your own, I will be eternally grateful for supporting this blog by using the links, and don't forget that the referral fees from your purchases will sponsor the "Reader Rewards" giveaways :)