Tuesday, July 13
Hey all! Sorry this is posting later than normal, but I wanted to include the winners from the Gaelen Foley giveaway (which didn't end until the last minute yesterday...literally). As a result my followers who rely on the posts arriving in their email in-boxes will receive it a day late. Because of this I am going to extend the usual time period of notifying me with the necessary mailing information to four days instead of the usual three (if you completed a giveaway form which included your mailing info then no worries, you're all set).
Anyways, here are the winners, yeah!
The five winners of the new historical romance,
Barely a Lady
by Eileen Dreyer, courtesy of Forever Romance are...
Caffey
misskallie2000
throuthehaze
JenM
chey
The winner of
One Season of Sunshine
by Julia London courtesy of Pocket books is...
The winner of a signed copy of
Unbridled
by Beth Williamson courtesy of the author is...
The winner of a signed copy of
My Wicked Marquess
by Gaelen Foley courtesy of the author is....
And the two winners of the Gaelen's goody prizes are...
Armenia
DK's Book Reviews
Congratulations! As always, you can click on any of the links or the book covers found on this blog to purchase the books you are dying to read...even if you didn't win them. If you didn't win this week, don't lose heart because I'll have some new ones for you soon!
If however, you've been lucky enough to have already won this book(s) in another giveaway please let me know so that alternate winner(s) can be selected. In addition, the winners will have until Friday 7/16 to contact me with your mailing address, otherwise alternate winner(s) will be selected. You can send your mailing address to me by using the Contact link in the menu bar at the top of the blog then filling out the form.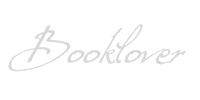 *I am an Amazon affiliate and receive a small (and I mean very small) referral fee for purchases made using a link on this blog. I don't use Amazon to earn money, I use it because the widgets are cool, easy to use, and serve my purposes to showcase books & such with minimal effort, but most importantly they have great prices and offer both new and used items. As a book addict I love that I can find just about anything I want in one place. If you are going to purchase a featured book anyway, and you know you won't pay more by using the links on this blog than you would by visiting Amazon on your own, I will be eternally grateful for supporting this blog by using the links, and don't forget that the referral fees from your purchases will sponsor the "Reader Rewards" giveaways :)