Sunday, July 4
Sorry, but the image containing the Monday's Muse has been removed from this blog so as not to violate any copyright issues. Thanks for your understanding!
Happy 4th of July to all of my American readers! I decided to celebrate the 4th with some fireworks of my own....in the form of a special holiday edition Muse :) Not that you probably care now (because Mr. All American is a gift in and of itself), but I also have some winners to announce:
One of the previously announced winners of
Desire Me
by Robyn DeHart didn't contact me so I have a replacement winner....
Next I have three winners to announce in celebration of Lorelei James's newest
Rough Riders
book,
Raising Kane
. The winners of the books courtesy of Lorelei James are....
Scorpio M
(choice of print book from backlist)
Carol L
(choice of ebook from backlist)
&
The winner of the bonus ebook courtesy of the Seductive Musings "readers rewards" (funded by your purchases using the links on this blog) is....
Ivy
(choice of ebook by Lorelei James available at
All Romance
)
Last, but certainly not least is the winner for the $15 Amazon gift card courtesy of author Emma Lang in celebration of her new release
Ruthless Heart
. The winner is...
Congratulations! As always, you can click on any of the links or the book covers found on this blog to purchase the books you are dying to read...even if you didn't win them. If you didn't win this week, don't lose heart because I'll have some new ones for you next week!
If however, you've been lucky enough to have already won this book(s) in another giveaway please let me know so that alternate winner(s) can be selected. In addition, the winners will have until Wednesday 7/7 to contact me with your mailing address, otherwise alternate winner(s) will be selected. You can send your mailing address to me by using the Contact link in the menu bar at the top of the blog then filling out the form.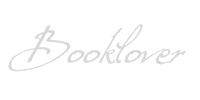 *I am an Amazon affiliate and receive a small (and I mean very small) referral fee for purchases made using a link on this blog. I don't use Amazon to earn money, I use it because the widgets are cool, easy to use, and serve my purposes to showcase books & such with minimal effort, but most importantly they have great prices and offer both new and used items. As a book addict I love that I can find just about anything I want in one place. If you are going to purchase a featured book anyway, and you know you won't pay more by using the links on this blog than you would by visiting Amazon on your own, I will be eternally grateful for supporting this blog by using the links, and don't forget that the referral fees from your purchases will sponsor the "Reader Rewards" giveaways :)