Tuesday, July 20
Hey guys! I have a couple of reader book updates for you and yes, a few winners too :)
I finished reading
Corralled
by Lorelei James over the weekend to prepare for her guest interview in August and I have to tell you I think it is one of the most sexually driven erotic romances that she has written...no joke. The direction that the characters and the story took surprised me a few times. I thought I knew which direction the story would take, but then I was wrong...both times, and I liked that about it. I'll have a review for Corralled probably late next week to give you a better picture.
I also read
Everything Changes
on Monday by Megan Hart. Did you know about this one? It's kind of a companion, or side story to Tempted. It was kind of quietly released and I almost missed it, but I was preparing for the
Naked
interview (not me naked, the book Naked) and found out about it on Megan's website....so I went to Harlequin and bought it.
Tempted
was the first Megan Hart book that I read, so when I found out that Alex's side of the story from Tempted was released as a Harlequin Spice briefs novella this month I knew I had to read it...not only to prepare for Megan being a guest in Aug for Naked, but because....it's Alex! If you haven't read Tempted yet (which is told from the heroine Anne's perspective) then I wouldn't recommend reading Everything Changes yet because it's meant as a companion to Tempted and I think you would be lost if you hadn't read Tempted first. I haven't had the chance to read Naked yet, but after reading his perspective of what happened within Tempted in Everything Changes I can't wait to get my booklover hands on it (let's face it though, I've loved every Megan Hart novel I've read). If you haven't read Tempted yet, I recommend it (
Broken
is still my fav though). Then if you'd like to learn more about Alex before
Naked
comes out in a few weeks, then I think you should download Everything Changes (currently it's only an ebook).
I think I'm done rambling now :) Ready to find out who the two lucky winners of Mary Wine's To Conquer a Highlander are?

The two winners of
To Conquer a Highlander
by Mary Wine courtesy of Casablanca Sourcebooks are:
MarthaE
Bethie
Congratulations! As always, you can click on any of the links or the book covers found on this blog to purchase the books you are dying to read...even if you didn't win them. If you didn't win this week, don't lose heart because I'll have some new ones for you soon!
If however, you've been lucky enough to have already won this book(s) in another giveaway please let me know so that alternate winner(s) can be selected. In addition, the winners will have until Friday 7/23 to contact me with your mailing address, otherwise alternate winner(s) will be selected. You can send your mailing address to me by using the Contact link in the menu bar at the top of the blog then filling out the form.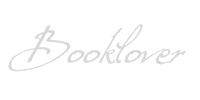 *I am an Amazon affiliate and receive a small (and I mean very small) referral fee for purchases made using a link on this blog. I don't use Amazon to earn money, I use it because the widgets are cool, easy to use, and serve my purposes to showcase books & such with minimal effort, but most importantly they have great prices and offer both new and used items. As a book addict I love that I can find just about anything I want in one place. If you are going to purchase a featured book anyway, and you know you won't pay more by using the links on this blog than you would by visiting Amazon on your own, I will be eternally grateful for supporting this blog by using the links, and don't forget that the referral fees from your purchases will sponsor the "Reader Rewards" giveaways :)