Monday, August 23
Title: Nothing Denied
*
Author: Jess Michaels (aka Jenna Petersen)
Series: #3 Albright Sisters series
Genre: Erotic Romance
Publisher: Avon Red
Format: Trade paperback
Date/Year: February 2010

*This book
is being reviewed as a "collective review" which means that several opinions will comprise the review. I do not own, I have not been provided a copy of this book, nor have I had the pleasure of reading this novel.


From the publisher:
They say he murdered his wife . . .

Entering her seventh unsuccessful season, Beatrice Albright is beginning to realize that her beauty cannot compensate for her shrewish ways. A desperate woman whom no one wants, she must seek a man whom no one else will marry: the despised and mysterious Marquis of Highcroft, Gareth Berenger. Rumor has it he is a killer, but Beatrice is far more terrified of spinsterhood—and the company of her mother—than she is of Berenger's dark reputation.

But Gareth, while intrigued by the alluring hellion's proposal, has a proposition of his own. A man of particular tastes, he will wed no woman unwilling to satisfy them. His bride must be adventurous, afraid of nothing, and eager to experience any passion and pleasure he can devise, no matter how shocking and taboo. If Beatrice agrees to a trial affair—if she can happily shed all her inhibitions—in the end they will be wed.

And so the die is cast—as Beatrice and Gareth embark on an erotic path where danger awaits them at every turn, en route to a world of exquisite ecstasy where there is nothing forbidden...nothing denied.
My Musings:
This is an author that I would like to read this year, so I'm curious to know your thoughts. Have you read this book, this series? What's it's about and would you recommend it? Give me your thoughts, or if you read a great review of it please link to it in the comments. We will all benefit from your insight!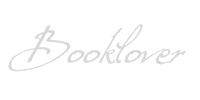 *I am an Amazon affiliate and receive a small (and I mean very small) referral fee for purchases made using a link on this blog. I don't use Amazon to earn money, I use it because the widgets are cool, easy to use, and serve my purposes to showcase books & such with minimal effort, but most importantly they have great prices and offer both new and used items. As a book addict I love that I can find just about anything I want in one place. If you are going to purchase a featured book anyway, and you know you won't pay more by using the links on this blog than you would by visiting Amazon on your own, I will be eternally grateful for supporting this blog by using the links, and don't forget that the referral fees from your purchases will sponsor the "Reader Rewards" giveaways :)