Thursday, August 12
***This giveaway has ended, but you should still read the post...it's worth your time:) Thanks for joining the fun!***
It's authors like Elizabeth Hoyt that wreak havoc with my TBR. Why is that you ask? Because once I discovered her books, I had to read every single one of them that I could get my booklover hands on ASAP, as in they were the only books that existed for me until I read them...despite having more books than I care to count (actually am afraid to count them) that have been sitting patiently for their turn and that I plan to read...someday :)
I so excited that today has finally come because Elizabeth Hoyt, my favorite new historical romance author find from 2009 is my guest today to talk about her brand new book,
Wicked Intentions
. It's the first book in her new
Maiden Lane series
set in the dark and dangerous world of St. Giles in London. It's been out for about a week now so some of you may have already read it, but for those of you who haven't I'll just say this...it doesn't disappoint. It's everything that I've come to expect from this author and I have a feeling that each of the subsequent books is only going to keep getting better! Read and enjoy!
p.s. this one may take a while because there's lots to enjoy
In my newest book, WICKED INTENTIONS, the hero, Lazarus Huntington, Lord Caire is rather…unusual. Let's start with his appearance. He has snow white hair--not white-blond as the step-back
(above)
may lead you to believe--which he wears long and loose. Even in a time period when men wore wigs this would be kind of different. Add to his white hair, striking blue eyes and a long ebony cane that he habitually carries, and Caire might remind you of a dastardly bad guy in a popular movie fantasy series.
But besides his physical appearance, Caire has a few other quirks. By his own admission he has trouble feeling emotion—
any
emotion. He doesn't form relationships with women. Instead he likes to keep his transactions with females on a strictly business level. To that end he has in the past retained mistresses who know to expect his visits on a regular basis—and who are amenable to his special needs in the bedroom. When his latest mistress is murdered quite horribly in St. Giles, Caire realizes that he never really knew the woman—and has no idea who could've killed her.
When Caire decides to go hunting the murderer, he needs help. St. Giles is one of the worst slums of London—
not
the sort of place an aristocrat can blend in. But Temperance Dews lives in St. Giles where she runs a foundling home. Caire makes her a deal: he'll help her find a new patron for her home if she will guide him through St. Giles.
Very soon, though, Temperance discovers Caire's last secret: he cannot stand the touch of another human being. Why he is made this way and how she can help him overcome this handicap is the core to WICKED INTENTIONS.
Who is the most unusual hero that you can remember? What made him memorable?
From the New York Times bestselling author of To Desire a Devil comes this thrilling tale of danger, desire, and dark passions.
A MAN CONTROLLED BY HIS DESIRES . . .
Infamous for his wild, sensual needs, Lazarus Huntington, Lord Caire, is searching for a savage killer in St. Giles, London's most notorious slum. Widowed Temperance Dews knows St. Giles like the back of her hand-she's spent a lifetime caring for its inhabitants at the foundling home her family established. Now that home is at risk . . .
A WOMAN HAUNTED BY HER PAST . . .
Caire makes a simple offer-in return for Temperance's help navigating the perilous alleys of St. Giles, he will introduce her to London's high society so that she can find a benefactor for the home. But Temperance may not be the innocent she seems, and what begins as cold calculation soon falls prey to a passion that neither can control-one that may well destroy them both.
A BARGAIN NEITHER COULD REFUSE
Congrats Elizabeth! I know this series is going to be even more popular with readers as your previous books if the raving reviews are any indication of it's success. Elizabeth and her publisher pulled out all of the stops for the new
Maiden Lane series
with a special website where you can
prowl the streets of St. Giles
and meet the characters in Wicked Intentions (lovin' it) and Elizabeth even wrote a free short story titled
A Hunter in St. Giles
(PDF will download to your computer)
that will immerse you in this dangerous and tempting world even more. I know this should be enough, but I want more :) Gimme, gimme
Notorious Pleasures
! It will be my cure for the winter time blues :)
If you'd like to learn more about Elizabeth Hoyt and the books she writes you can find her at her website
www.elizabethhoyt.com
and
www.juliaharper.com
, her
blog
,
Twitter
, and
Facebook
. She has a great extras page, and if you send her a self addressed stamped envelope you can get assorted goodies (like lovely bookmarks) and a signed bookplate. I love goodies :)
To celebrate the release of
WICKED INTENTIONS
by Elizabeth Hoyt, her publisher Grand Central Publishing has offered to giveaway five (5) copies of this book. Here's how you can enter to win:
Ways to earn entries:
Mandatory: Leave a meaningful comment AND answer Elizabeth's question to readers (good for 1 entry)
Mandatory: You MUST be a Google Friend Connect (GFC) follower in order to be eligible to win (unfortunately an email subscriber, or subscription in Google reader, and a follower are not the same thing so make sure you are signed up as a follower if you'd like to win this book)
If you have a blog, or even if you don't, you can earn extra entries by telling your friends. If they successfully enter to win and mention that you sent them you can each earn extra entries. You can blog about it with a link to this post, post it on Facebook, Twitter, email...or even word of mouth (good for 5 entries for the referrer and the commenter for each friend) . Please note that to earn the points they must mention your GFC name so that I can match you.
Purchase any item from the Seductive Musings Amazon store by using this link, or the Amazon widget contained within this post and email a copy of your purchase receipt to me no later than the deadline to enter (email available in sidebar). Sorry purchases made prior to this date do not apply, and link contained in this post must be used. No faxes or snail mail copies are allowed. No purchases are necessary to win. (good for 25 entries, or 50 entries if a purchase is made from the featured author's available titles)
How to enter:
You can choose to enter as many different ways that you want, but please place all of your entries in ONE comment
Rules and disclaimers:
This contest is open to US & Canadian addresses only. No P.O. Boxes
You must be at least 18 years or older, or of legal age in your country
The contest will end on August 21 at 11:59 pm EST and winner will be posted after they have been selected
Winner(s) will be selected using Random.org
The winner(s) will have THREE days from the date they are posted to provide a mailing address. If you do not contact me within three days a replacement winner will be selected. NO EXCEPTIONS
The book(s) will be mailed directly from the publisher or author and no substitutions are allowed
Seductive Musings is not responsible for prizes that are not honored, distributed in a timely manner, lost, stolen, or damaged during transit
All giveaways are subject to change/cancellation without prior written notice
Good Luck!
p.s. don't forget that every meaningful comment you make from Aug 1-Sept 4th will earn you an entry in the "Feel the Heat" giveaway. Click the link for full details.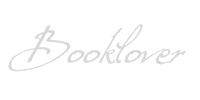 *I am an Amazon affiliate and receive a small (and I mean very small) referral fee for purchases made using a link on this blog. I don't use Amazon to earn money, I use it because the widgets are cool, easy to use, and serve my purposes to showcase books & such with minimal effort, but most importantly they have great prices and offer both new and used items. As a book addict I love that I can find just about anything I want in one place. If you are going to purchase a featured book anyway, and you know you won't pay more by using the links on this blog than you would by visiting Amazon on your own, I will be eternally grateful for supporting this blog by using the links, and don't forget that the referral fees from your purchases will sponsor the "Reader Rewards" giveaways :)