Friday, August 6
***This giveaway has ended, but you should still read the post...it's worth your time:) Thanks for joining the fun!***
As we come to the end of the first week of the "Feel the Heat" celebration I thought it was only fitting to feature HOT FINISH, Erin McCarthy's latest novel in the
Fast Track series
. Now, I'm not someone who enjoys NASCAR, even though I know it is hugely popular with some women. It's just not my cuppa, but give me one of Erin's NASCAR heroes and I am a 100% devotee! At least of her fictional world :)
When it comes to the books that Erin McCarthy writes I'll follow just about anywhere she leads. I've read her paranormal as well as her contemporary romances, but I love, love, LOVE her contemporaries! Matter of fact,
Mouth to Mouth
is pretty much my all time favorite contemporary romance ever. It's one of the few books that I've actually re-read (that and Outlander...and maybe one or two others). I'm just not a big re-reader...too many new books to read and enjoy, but there are several of Erin's books that are like great romance comfort reads that I find my self going back to again and again.
To my great delight Erin McCarthy is here today to talk about Hot Finish (while I go all fangirl on her). Read and enjoy!
Welcome to Seductive Musings Erin! I've been a huge fan of yours since reading The Pregnancy Test
and Mouth to Mouth
(which is one of my all time fav contemporary romances), and lets not forget your Fast Track series
(Flat-Out Sexy, Hard and Fast, & Hot Finish...the titles say it all)! For you, what makes a romance novel a great love story?
To me, a great love story is watching two characters grow and change and overcome obstacles as they are falling in love. It's watching them make mistakes like we all do, yet in the end know beyond a shadow of a doubt that they love the other person so much they're forced to acknowledge their mistakes.
Your Fast Track series features heroes that are racing car drivers in NASCAR. NASCAR is a hugely popular sport, especially among women (surprisingly). What was the appeal for you as a woman and as a writer when you decided to create this series?
I had brainstormed the idea on a road trip with a friend, just for fun when we heard Harlequin was doing a NASCAR line. I had no intention of actually writing it. When I decided to switch back to contemporary romance three years later, I couldn't think of anything that really appealed to me… until I remembered our race car drivers. What appealed to me about it was that the setting is so obvious and understandable, even if you don't know racing. I didn't want characters floating in a generic setting. Plus, the sort of brotherhood among the drivers is something readers always like, with plenty of opportunities for the characters interacting from book to book.
Your newest story in the Fast Track series is HOT FINISH. Can you tell us how many books are planned for this series? How FLAT-OUT SEXY, HARD AND FAST & HOT FINISH are related, and for someone who has not had the pleasure of reading them, can you give us a brief summary about each of these stories? And do they need to be read in order?
There will be SIX books in the series, double what I originally expected. Yes, the books need to be read in order. The first book introduces you to the heroine, Tamara, and her children's godfathers, who are stock car drivers. She also meets Elec, another driver, and falls in love. The second book features her friend Imogen and Ty, one of the godfathers. HOT FINISH is the second godfather, Ryder, and his ex-wife, Suzanne.
If you had an opportunity to provide only a two or three sentence "teaser" quote from HOT FINISH, to grab the attention of potential readers and give them a glimpse and feeling of what the story is about what would it be?
Suzanne was going to kill Ryder. She was going to rip his arm off and beat him with the bloody stump.

This paper was telling her she and Ryder were not divorced.

They were still married.
Tell us about your hero, Ryder Jefferson. We first met Ryder and his heroine Suzanne in FLAT-OUT SEXY where sparks were obviously flying between the couple. What do you think will make readers, much like his heroine Suzanne, fall in love with him all over again despite their previously failed marriage? And can you tell us a little bit about their story in HOT FINISH?
Ryder is a loyal guy, a great friend to his buddies, mindful of Suzanne's current financial problems, and just an overall good guy. Does he have flaws? Sure, hence the divorce. But he is more bewildered by their divorce than anything else, because he has never really stopped loving Suzanne, and I think that makes him very appealing. What woman doesn't want to think a man still pines for her?
Suzanne Jefferson, Ryder's heroine, is vexed to put it mildly when she finds out they are not divorced as she has believed for two years, while Ryder is ecstatic to get a second chance before it's all said and done. What makes Suzanne the perfect woman for him?
Suzanne is perfect for Ryder because they complement each other. Where she can be uptight, he evens her out. Where he can be casual to the point of forgetting very important things (like filing divorce papers), Suzanne is organized and responsible. They have a serious chemistry and a respect for each other.
What's your favorite scene or moment from HOT FINISH, and why? Can you describe it for us without giving too much away?
I like all the scenes with Nikki, the Bridezilla. She makes me laugh. But as for a scene with just Suzanne and Ryder, when she tries to leave the campground without him and he steps in front of her car, I really like the way it played out. It clearly illuminates both their character strengths and flaws, and I think their passion is very sexy.
What are five fun facts about you or this book/series, which readers would love to know?
A Bridezilla marathon at 3am with author Kathy Love spawned the backdrop for this book.
I planned to go to law school myself, but like Suzanne, got pregnant instead. Best thing to ever happen to me!
I've been to Vegas a number of times, but I've never seen the white tigers.
I love the convoluted honesty of Southern expressions. I had to restrain myself not to have Suzanne spouting even more than she did.
This book was written under the influence of Diet Coke.
Can you tell us about some of your upcoming releases, or the new projects you are working on?
In late September,
THE BEAST WITHIN
will be released. This is a paranormal anthology with Bianca D'Arc and Jennifer Lyon. Perfect for chilly fall nights and thoughts of Halloween. Then in March 2011, the fourth book in the Fast Track series will be out, titled
THE CHASE
. In October 2011, there will be a Christmas anthology.
Finally, just for fun…if you could write the "fortune" in a fortune cookie what would it be?
Thoughts I try to live by…
"Know Thyself"
"Don't worry. Be happy"
"There is no memory with less satisfaction than that of some temptation which we resisted"
"The greatest gift we're given is the people we share our lives with"
I just got the worst fortune ever. Just three days ago I cracked open the cookie and it said, "Oops. Wrong cookie." What is that?! LOL.
Thanks!
Erin
Not all marriages last forever!
Suzanne Jefferson is broke, which is why she's given up charity work for wedding planning. Fortunately, she has a high-profile client,and best of all, he's paid in advance. There are just two teensy problems: The bride is a bona fide bridezilla, and Suzanne's ex-husband is the best man. At least she thought he was her ex-husband!
But this one might…
Two years after their marriage fell apart, stock car race driver Ryder Jefferson still can't stop thinking about Suzanne. Which is why he isn't too upset that, due to a glitch, the two are still technically married. Now he's imagining easing Suzanne's woes by satisfying her needs in the bedroom. After all, that's the one room they never argued in. Besides, with wedding bells ringing all around them, Ryder is wondering if,even though they'd quit the race a few laps too early,they can still come on strong with a big, romantic finish!
Congratulations Erin, and thank you for being my guest and writing such fabulous contemporary romances! I'm excited to hear that there will be three more books in this series. I don't think there is such a thing as having too much of a good thing (at least when it comes to your books and chocolate).
To learn more about Erin McCarthy and the books she writes you can find her at her website
www.erinmccarthy.net
where you can sign up for her new "
Members Only
" section that will give you sneak peaks of covers, excerpts and breaking news...and did I mention special contests :) You can also find her on
Facebook
,
MySpace
&
Twitter
. Did you know that she also writes YA novels under the pseudonym Erin Lynn? I haven't read them, but you can find all of them on her website.
All of the authors this week have been extremely generous in their offers to giveaway books and prizes, and today is no exception. To celebrate the third and newest book in the
Fast Track series
, HOT FINISH, Erin has offered to giveaway all three books, yes ALL three books, which includes...
FLAT-OUT SEXY
,
HARD AND FAST
, &
HOT FINISH
plus a Suzanne and Ryder wedding shot glass, all to one very lucky commenter. Now that's what I call a "hot finish" to this week of hot new releases! Are you feelin' the heat yet? Here's how you can enter to win:
Ways to earn entries:
Mandatory: Leave a meaningful comment AND answer a question based on the excerpt using this entry form (good for 1 entry)
Mandatory: You MUST be a Google Friend Connect (GFC) follower in order to be eligible to win (unfortunately an email subscriber, or subscription in Google reader, and a follower are not the same thing so make sure you are signed up as a follower if you'd like to win this book)
If you have a blog, or even if you don't, you can earn extra entries by telling your friends. If they successfully enter to win and mention that you sent them you can each earn extra entries. You can blog about it with a link to this post, post it on Facebook, Twitter, email...or even word of mouth (good for 5 entries for the referrer and the commenter for each friend) . Please note that to earn the points they must mention your GFC name so that I can match you.
Purchase any item from the Seductive Musings Amazon store by using this link, or the Amazon widget contained within this post and email a copy of your purchase receipt to me no later than the deadline to enter (email available in sidebar). Sorry purchases made prior to this date do not apply, and link contained in this post must be used. No faxes or snail mail copies are allowed. No purchases are necessary to win. (good for 25 entries, or 50 entries if a purchase is made from the featured author's available titles)
How to enter:
You can choose to enter as many different ways that you want, but please place all of your entries in ONE comment
Rules and disclaimers:
This contest is open to US addresses only
You must be at least 18 years or older, or of legal age in your country
The contest will end on August 10 at 11:59 pm EST and winner will be posted after they have been selected
Winner(s) will be selected using Random.org
The winner(s) will have THREE days from the date they are posted to provide a mailing address. If you do not contact me within three days a replacement winner will be selected. NO EXCEPTIONS
The book(s) will be mailed directly from the publisher or author and no substitutions are allowed
Seductive Musings is not responsible for prizes that are not honored, distributed in a timely manner, lost, stolen, or damaged during transit
All giveaways are subject to change/cancellation without prior written notice
Good Luck!
p.s. don't forget that every meaningful comment you make from Aug 1-Sept 4th will earn you an entry in the "Feel the Heat" giveaway. Click the link for full details.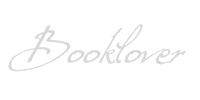 *I am an Amazon affiliate and receive a small (and I mean very small) referral fee for purchases made using a link on this blog. I don't use Amazon to earn money, I use it because the widgets are cool, easy to use, and serve my purposes to showcase books & such with minimal effort, but most importantly they have great prices and offer both new and used items. As a book addict I love that I can find just about anything I want in one place. If you are going to purchase a featured book anyway, and you know you won't pay more by using the links on this blog than you would by visiting Amazon on your own, I will be eternally grateful for supporting this blog by using the links, and don't forget that the referral fees from your purchases will sponsor the "Reader Rewards" giveaways :)