Tuesday, August 3
***This giveaway has ended, but you should still read the post...it's worth your time:) Thanks for joining the fun!***
Today I have another summer scorcher for you, it's also another one of my most anticipated reads.this year. What do you get when you combine Lora Leigh's
Nauti series
, and Jaci Burton's
Wild Riders series
? You get the hottest anthology this summer! At least in my opinion :)
The
Wild Riders series
became a favorite of mine when I discovered Riding Temptation last year which is why I'm super excited that Jaci Burton is my guest today to talk about her novella in
NAUTI AND WILD
, "Riding the Edge". Read and enjoy!
Welcome to Seductive Musings Jaci! I've been a huge fan of yours since reading RIDING TEMPTATION. It was the first
Wild Riders
book that I read...and to say that it left a lasting impression is a vast understatement. Now, I can't get enough of your bad boy bikers and eagerly await each new release which is why I'm so excited about both the novella in NAUTI AND WILD, then RIDING THE NIGHT in early fall. For you, what makes a romance novel a great love story, and who are some of your favorite authors to read? Who's your new favorite find?
Thanks so much! I'm so glad you've enjoyed my
Wild Riders series
. It's been such a fun series to write.
I think to make a romance novel a great love story you have to start with the characters. Your characters have to have chemistry and a connection with each other. The reader has to be invested in the two of them as a couple and want them to be together no matter the obstacles keeping them apart. The characters have to want to fight for each other, and the reader has to root for them, has to feel it deep in their bones that these two belong together no matter what. And in the end, when the characters get their happily-ever-after, if a tear is shed or the reader smiles, then you know you've read a great love story.
Some of my favorite authors? Oh, I have so many. I think Nora Roberts writes amazing romances and she always manages to capture me with her characters. I've always thought Lora Leigh writes sizzling, heat filled books with dynamic alpha males and strong females. I love Nalini Singh's Psy/Changeling series. It's a smart, sexy series that's like nothing I've ever read. I think Shannon Stacey writes humor filled romances that capture my heart and makes me laugh and when I read one of her books I can't put it down. She also writes incredible action/adventure romance.
I recently read Jill Shalvis' Wilder brothers series and fell madly in love with that series and with Jill's voice. Very funny and sexy. I also just read Julie James Something About You and thought it was wonderful.
I could go on and on about authors I love. I should stop now.
I credit you for my love of bad boy bikers as romance heroes, what makes them such great heroes to write about in your opinion?
Oooh, thank you! I'm so glad you've fallen in love with bad boy bikers!
I think there's a mystique about the bad boy on the Harley that's just so incredibly sexy. Maybe it's the rev of the engine, the way they look when they straddle all that power between their legs (rowwrrrr!), the way they tackle nature with nothing more than two wheels and the wind in their face. There's just something about a guy on a motorcycle that pushes all my buttons. It's in their look, the no fear expression when they're cruising down the highway, biceps bulging, hair flying, dark sunglasses giving them an air of mystery. They seem powerful and in charge.
Since we own a Harley and we've had a chance to engage a bit in the biker lifestyle it's given me an opportunity to experience life on the edge. And while I embellish a bit for the Wild Rider series (of course...what writer doesn't?), there's very much a hard edge to many bikers I've encountered along the Harley highway, and I try to incorporate that into the stories I write. Bikers really are a fearless lot.
Your newest story in the Wild Riders series is "Riding the Edge", in the anthology NAUTI AND WILD
with Lora Leigh.. Can you tell us how many books are planned for this your Wild Riders series, how they are all connected, and for someone who has not had the pleasure of reading them, can you give us a brief summary about each of these stories? And do they need to be read in order?
There are 5 books in total in the
Wild Riders series
.
In order of release, they are:
RIDING WILD
- Mac and Lily. Mac's one of the Wild Riders and he runs into his old flame, ex cop and private investigator Lily, while on a heist of a museum artifact. He takes her on the run with him in order to keep his secret.
RIDING TEMPTATION
- Diaz and Jessie go undercover together on a mission to uncover gunrunners in Arkansas. Jessie wants Diaz, but Diaz still thinks of Jessie as a kid. She's determined to show him just how grown up she is.
RIDING ON INSTINCT
- Spence and Shadoe. Spence is a Wild Rider assigned to work with FBI Agent Shadoe in New Orleans as they work to uncover a dirty agent selling secrets to the Colombians.
RIDING THE EDGE
(IN THE NAUTI & WILD ANTHOLOGY) - Rick and Ava. Wild Rider Rick is charged with keeping an eye on Ava, a Nevada senator's daughter. To do so he'll have to infiltrate his old biker gang.
RIDING THE NIGHT
- Pax, AJ and Teresa. While on vacation in Missouri, Pax and AJ run into AJ's old girlfriend, Teresa, who witnesses a murder. The three of them head to South Dakota and the Sturgis bike rally in order to find the real killer and clear Teresa's brother, who's wrongly accused of the crime.
The books are all self contained and don't need to be read in order. But I think they're more fun if read that way. ;-)
If you had an opportunity to provide only a two or three sentence "teaser" quote from "Riding the Edge", to grab the attention of potential readers and give them a glimpse and feeling of what the story is about what would it be?
First line of the book:
Rick Benetti had been fucked, and not in the fun way.
Tell us about your hero, Rick Benetti. What do you think will make readers, much like his heroine Ava, fall in love with him? And can you tell us a little bit about their story in "Riding the Edge"?
Rick is smart, smart-alecky, sexy, capable, honorable and heroic, but also wary of attaching himself to anyone because of his past. He's wounded and doesn't really believe anyone would love him.
The story is about Rick having to watch over Ava Vargas, a Nevada senator's daughter, who's gotten caught up with an outlaw biker gang. Rick doesn't exactly know how deeply Ava is embedded with this gang, and what she's doing with them, so he has to tiptoe around her. There's a lot of subterfuge and game playing since he can't come right out and ask her because the gang is involved in some dirty dealings, and if Ava is involved too then she's performing criminal acts and she'll be just as dirty as everyone else in the gang, which means Rick walks a tightrope not only with his job, but also with his growing feelings for Ava.
Ava Vargas, your heroine, is governed by her preference for order and control. What makes her the perfect match for our hero Rick who lives on the edge?
Ava is surprised by her instant attraction to Rick, and yet he compels the inner wild child in her that was never allowed to run free. She was always contained, always taught to behave, and he releases the chains on her carefully ordered and controlled life and gives her a taste of something she's never had before--the chance to live on the edge.
What's your favorite scene or moment from "Riding the Edge", and why? Can you describe it for us without giving too much away?
It's the moment when Ava has to make a choice:
The thrill of the forbidden, she supposed. Was that the lure that pulled Lacey in? The bad boy in leather offering the apple in the garden? Tempting, oh so tempting.

Then again, what was so wrong about going a little wild? She was certainly overdue for it.

She sat on the bed. And suddenly, he was right there, his chest against her back.

And when he leaned in and pressed his lips to the side of her neck, she shivered at the contact, tilted her head back and let him have access. She turned and he pulled her against him, her breasts pillowed against his chest.

She laid her hands on his arms and felt the corded strength of his biceps flexing, and knew she wanted him naked, wanted to explore his body with her hands and her mouth.

She wanted something she'd never had before.

The chance to live a little bit on the edge.
What are five fun facts about you or this book/series, that readers would love to know?
I am a fair weather bike rider. If it's too hot or too cold, I will not ride. (Much to the utter irritation of my husband, who will ride like the post office--come rain, shine, -20 or 110 outside).
I do a lot of my book and scene plotting on the back of the Harley. Unfortunately, since we're flying down the road at anywhere from 55 to 75 mph, there's no note-taking abilities, so I have to rely on my memories and write it down whenever we stop. Damned inconvenient.
Helmet and doo-rag hair is highly unattractive and nothing like those scenes you see in the movies or television when the gorgeous actress takes off her helmet, shakes her hair out and it's perfectly coiffed. Ha. Not in my reality.
We've been to most of the places in all the Wild Riders books. Yes, including strip clubs. My husband didn't seem to mind that trip.
I was once a licensed private investigator. Not as thrilling a job as you might think, so I made it way more fun for Lily than it was for me. ;-)
Can you tell us about some of your upcoming releases, or the new projects you are working on?
I'll have a new digital release with Carina Press in December this year. It's a Christmas novella tentatively titled ALL SHE WANTS FOR CHRISTMAS. I'm very excited to be working with Carina, the digital arm of Harlequin Books.
I have a new contemporary erotic romance sports series that will release from Berkley heat starting in February, 2011,
THE PERFECT PLAY
, that has an incredibly amazing, drool-worthy cover.
Also in 2011 will be the debut of my new mass market romantic suspense series with MIRA. The first book, tentatively titled THE HEART OF A KILLER, will release in April, 2011.
If you could ask readers to finish a sentence what would it be?
THE HAPPIEST MOMENT OF MY LIFE WAS WHEN I.....
Finally, just for fun…if you could write the "fortune" in a fortune cookie what would it be?
Don't wait for your destiny to find you. Go out and find it.
You've seen them. Looking for trouble, and looking irresistible, riding into town, straddling 73 cubic inches of throbbing horsepower.
Boys so bad it takes a special kind of woman to satisfy them.
But some women are made for high speed handling…
Lora Leigh, the New York Times bestselling author of Nauti Intentions and Nauti Dreams revisits that sultry and "sinfully good"* Southern landscape with a story of a good girl gone bad--and doing it for all the hottest reasons. But she's not the only one going down that road…
Jaci Burton, the national bestselling author of Riding Wild and Riding Temptation, lets loose in a story of a hot biker hired to keep an eye on the reckless daughter of a Nevada senator. She's hooked up with a rival biker gang--a dangerous move that makes the wild beauty more vulnerable than she imagined…
Congratulations Jaci! I can't wait to read "Riding the Edge"!..actually I think it deserves a few more "!!!" She'll be here again in September for the release of her next full length Wild Riders novel,
RIDING THE NIGHT
so mark your calendars.
If you'd like to learn more about Jaci Burton and the books she writes you can find her at her website
www.jaciburton.com
, her
blog
, on
Twitter
, and on
Facebook
.
To celebrate the release of
NAUTI AND WILD
Jaci has offered to giveaway the first THREE books in the series to three different lucky commenters! You have the chance to win either
Riding Wild
,
Riding Temptation
or
Riding On Instinct
. She's definitely turning up the heat this summer with her generous giveaway! Here's how you can enter to win:
Ways to earn entries:
Mandatory: Answer the question Jaci asked readers in the interview AND leave a meaningful comment. Please indicate which book you would like to win (1st, 2nd, 3rd choice...or if you'd like to have any one of them, it doesn't matter which one) (good for 1 entry)
Mandatory: You MUST be a Google Friend Connect (GFC) follower in order to be eligible to win (unfortunately an email subscriber, or subscription in Google reader, and a follower are not the same thing so make sure you are signed up as a follower if you'd like to win this book)
If you have a blog, or even if you don't, you can earn extra entries by telling your friends. If they successfully enter to win and mention that you sent them you can each earn extra entries. You can blog about it with a link to this post, post it on Facebook, Twitter, email...or even word of mouth (good for 5 entries for the referrer and the commenter for each friend) . Please note that to earn the points they must mention your GFC name so that I can match you.
Purchase any item from the Seductive Musings Amazon store by using this link, or the Amazon widget contained within this post and email a copy of your purchase receipt to me no later than the deadline to enter (email available in sidebar). Sorry purchases made prior to this date do not apply, and link contained in this post must be used. No faxes or snail mail copies are allowed. No purchases are necessary to win. (good for 25 entries, or 50 entries if a purchase is made from the featured author's available titles)
How to enter:
You can choose to enter as many different ways that you want, but please place all of your entries in ONE comment
Rules and disclaimers:
This contest is open to US & International addresses
You must be at least 18 years or older, or of legal age in your country
The contest will end on August 7 at 11:59 pm EST and winner will be posted after they have been selected
Winner(s) will be selected using Random.org
The winner(s) will have THREE days from the date they are posted to provide a mailing address. If you do not contact me within three days a replacement winner will be selected. NO EXCEPTIONS
The book(s) will be mailed directly from the publisher or author and no substitutions are allowed
Seductive Musings is not responsible for prizes that are not honored, distributed in a timely manner, lost, stolen, or damaged during transit
All giveaways are subject to change/cancellation without prior written notice
Good Luck!
p.s. don't forget that every meaningful comment you make from Aug 1-Sept 4th will earn you an entry in the "Feel the Heat" giveaway. Click the link for full details.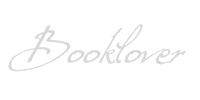 *I am an Amazon affiliate and receive a small (and I mean very small) referral fee for purchases made using a link on this blog. I don't use Amazon to earn money, I use it because the widgets are cool, easy to use, and serve my purposes to showcase books & such with minimal effort, but most importantly they have great prices and offer both new and used items. As a book addict I love that I can find just about anything I want in one place. If you are going to purchase a featured book anyway, and you know you won't pay more by using the links on this blog than you would by visiting Amazon on your own, I will be eternally grateful for supporting this blog by using the links, and don't forget that the referral fees from your purchases will sponsor the "Reader Rewards" giveaways :)