Wednesday, August 4
***This giveaway has ended, but you should still read the post...it's worth your time:) Thanks for joining the fun!***
What intrigued me the most at first glance about today's featured romance? The cover! I know you're not supposed to admit that, but there it is. It has to be one of the best historical romance covers I've seen this year. When I first saw it I immediately thought of the Showtime series The Tudors (which I love love love). It resembles a few of their promotional ads and I'm totally ok with that! I love everything about it, especially the deep red background. The whole thing is sumptuous and gorgeous.
Of course the cover isn't the only reason
KISS OF THE ROSE
by Kate Pearce is being featured in the "Feel the Heat" celebration. After I got past my cover love I read more about the author's new
Tudor Vampire Chronicles
historical paranormal romance series and knew that it had to go on the wish list. Tudors, Vampires, Druids, legends, and history all intertwined....and it's one that I've been eagerly anticipating. Kate's here today to talk about her new book with all sorts of insight. Thanks for joining us. Read and enjoy!
Welcome back to Seductive Musings Kate! For you, what makes a romance novel a great love story, and who are some of your favorite authors to read? Who's your new favorite find?
Thanks so much for having me back! It is a real pleasure. For me, a great romance novel makes it impossible for me to put it down as I totally get into the lives and problems of the characters. I love it when I get all emotional about the hero and heroine.
Some of my favorite authors are Linda Howard, Mary Balogh, Suzanne Brockmann and Georgette Heyer. My favorite new find is Larissa Ilone's Demonica series, I gobbled those up in about 4 days!
Your newest novel,
KISS OF THE ROSE
is the first book in your new
Tudor Vampire Chronicles
which are set in King Henry VIII's court. I have to admit being intrigued by all things Tudor ever since discovering Showtime's
The Tudor's
. What do you think is the appeal of this time period and makes it the perfect setting for your series?
I think the fact that King Henry VIII had six wives continues to intrigue everyone-and the way he disposed of the ones he didn't want makes him even more chilling. I also think most of us find it difficult to believe he changed the whole religion of his country simply to divorce his first wife and marry Anne Boleyn-whom he then executed only a few years later when she didn't live up to his expectations and only gave him a daughter :).
I tried to keep to the basic facts about why Henry got rid of each wife and embellished them a bit by adding a supernatural element. It was both interesting and a challenge trying to tweak the history!
Can you tell us a little bit about this paranormal historical romance...it's setting that combines Vampire, Druids and Tudor England, how the books are all connected, and how many you have planned?
I've been contracted for three books so far but would like to write six, as each book features one of King Henry VIII's unfortunate queens. Threaded through the historical aspects of the books is the long running conflict between the Vampire and Druid races who share more common ground that most people might think. So there is conflict between the leaders of both races and of course, someone has to deal with it. And in the case of my first two books, the heroine, Rosalind Llewellyn represents the Druids and Sir Christopher Ellis stands up for the Vampires. They get drawn into a conflict which risks both their lives and have to work together (and fight their attraction to each other). I originally planned to have the same hero and heroine for all six books but the time span was too long! Characters introduced in books 1 and 2 will continue on the series, which is why there are three main male characters in the first book.
If you had an opportunity to provide only a two or three sentence "teaser" quote from your new book, KISS OF THE ROSE, to grab the attention of potential readers and give them a glimpse and feeling of what the book is about what would it be?
"Thank you for your confidence in me." Rosalind said. "I'll let you know when I've killed your Vampire and you can report back to your masters at the Council."

Christopher's expression hardened. "They are not my 'masters.' We simply share a common enemy—you."
"An enemy you have almost completely destroyed." He didn't have anything to say to that, and Rosalind's anger grew. "We are few in number, and wish only to practice our faith in our own way. Why do you still hunt us?"

He shrugged. "We are all bound by the vows we take, Lady Rosalind."

"Even if those vows are outdated and cruel?"

A muscle flicked in his cheek. "Even then."
This is a little bit more than a few sentences but it encapsulates the huge differences that lie between them and how much they have to overcome to learn to care about each other.)
Tell us about your hero, Sir Christopher Ellis. What do you think will make readers, much like his heroine Rosalind, fall in love with him? And can you tell us a little bit about their story in KISS OF THE ROSE?
Christopher... ah, he reminds me of a swaggering Errol Flynn type character in many ways, but at his center he isn't as confident as he appears. He's arrogant, charming, witty and when he does finally admit to his attraction for the heroine he isn't at all bashful about telling her exactly how he feels. He's not perfect and he has a tendency to be the more emotional of the two of them but I found him so endearing to write.
Christopher and Rosalind are sworn enemies but they end up having to rely on each other to foil a deadly rogue Vampire and fulfill an ancient prophecy. They also realize that they are far more alike than they could ever have imagined and that not every member of a particular race or cult is to be hated. I loved the way they were both able to reach out to each other and find happiness despite everything.
Despite being sworn enemies in the battle between Druids and Vampires what makes Rosalind the perfect match for Christopher?
Rosalind is everything that Christopher has been taught to hate and yet because of his own life experiences, he is able to see beneath the surface and learn to respect her both as a fighter and as a beautiful woman.
What's your favorite scene or moment from KISS OF THE ROSE, and why? Can you describe it (or provide a short excerpt) for us without giving too much away?
This bit still makes me laugh.
Christopher took a deep breath and tried to be reasonable. "Pray reconsider your decision. This Vampire is so powerful that not even Elias Warner knows who it is or how to stop it. We cannot afford to argue. We must prevent it from killing the innocent."

She stared up at him, her teeth worrying her lush lower lip. He wanted to replace her teeth with his own, to devour her mouth, and show her just how much she needed him . . . in so many ways.

"Rosalind . . ."

He lowered his head and she brought her elbow up and almost broke his nose. As he recoiled, she rolled out from under him, dagger at the ready, and swiped at his chest. Christopher managed to find his feet a second before she did, and blocked the blow.

She stepped out of reach, her expression furious, and he couldn't help laughing. He held out his hands. "My lady, there is no need to—"

He didn't get a chance to finish his sentence before she launched herself at him, feet aimed at his torso, and kicked his dagger out of his hand. Her forward motion brought her down on his chest and they fell back on the ground entangled together in a heap. As Christopher fought to get on top of her and regain his superior position, he heard someone clearing his throat. Christopher looked up and groaned. Rosalind's groom stood there, a sword pointed at Christopher's heart, his stance all business.

"May I suggest you get off my lady, sir?"
What are five fun facts about you or this book/series, that readers would love to know?
I majored in history and amongst other things I studied Tudor politics and archaeology at a Welsh university. So when it came to write Tudor Vampires, all the right ingredients came together.
Henry Tudor, (the first Tudor king) was never expected to wear the crown of England so he was the perfect person for me to use to make a magical bargain with the Druid race.
Although I read a lot of Vampire romances, I still went out and bought a Dummys guide to Vampires to get the whole picture of the legends surrounding Vampires.
While researching book #2 of the series I was surprised to realize that Henry VIII had Anne Boleyn arrested, imprisoned in the tower, tried, convicted and executed all in the space of about a month. He married his next wife, Jane Seymour on the day Anne was beheaded! Fast work indeed!
I grew up in the UK and got to visit most of the places my books are set. I also got lost in the maze in Hampton Court, just like Rosalind does in book #2.
Can you tell us about some of your upcoming releases, or the new projects you are working on?
I have a novella in a Kensington Brava anthology called
Lords of Passion
along with Virginia Henley and Maggie Robinson. My part is called
"How to Seduce a Wife"
and features a couple of minor characters my readers might know from my Aphrodisia
Simply series
.
Then next February, 2011 I have #6 in the House of Pleasure series,
Simply Forbidden
coming out and #2 of
The Tudor Vampire Chronicles
Blood of the Rose
which features Anne Boleyn, Henry's most notorious queen.
I'm currently writing a contemporary erotic romance for Aphrodisia and #3 of the Tudor Vampires.
If you could ask readers a question what would it be?
This is one of my favorite questions. What was the first romance novel you ever read?
Finally, just for fun…if you could write the "fortune" in a fortune cookie what would it be?
-for myself? "You will be more famous than Nora Roberts"
-for everyone? "You will live a long, healthy and happy life"
First in a sexy new series that takes a bite out of the court of King Henry VIII
Desperate to defeat King Richard III and gain the English crown, Henry Tudor made a pact with the Druids that bound him and his heirs to the Druid's deadly struggle against the Vampires. Ever since, the Llewellyns, an ancient Vampire slaying family, have been in the permanent employ of the monarchy.
Now Henry VIII is on the throne, and his father's bargain has almost been forgotten. Until corpses drained of blood start turning up in the most inappropriate of places, including the king's bedchamber. But are these people the victims of the Vampires-or of the Druids?
To save the king from a nameless assassin, Rosalind Llewellyn, Vampire hunter extraordinaire, must form an uneasy alliance with a known Druid slayer. Sir Christopher Ellis hails from a family that has protected the Vampires for centuries, yet Rosalind has no choice but to rely on his help. And with her life threatened and her loyalty tested, Rosalind may even have to acknowledge the unthinkable. This sworn enemy may be her soul mate.
Congratulations Kate! Yesterday was the official release date of
KISS OF THE ROSE
, and with that brilliant cover I have a feeling it will be flying off the shelves. To learn more about Kate Pearce and the books she writes you can find her at her website
www.katepearce.com
, her
blog
,
Twitter
,
Facebook
, and
Myspace
.
If you like book extras like I do, then you will love Kate's
"The World of Tudor Vampires"
page on her website. She's got the "Legend of the Tudor Vampire Rose", pictures and histories of some of the real characters that appear in her books, some of the non-fiction books she used for her research, and pictures of places that are mentioned in KISS OF THE ROSE. I love this kind of thing!
To celebrate the release of
KISS OF THE ROSE
, Kate is giving away not only a signed copy of her new book, but also a special edition handmade soap and roll-on perfume set that were created especially for debut of
The Tudor Vampire Chronicles (pictured above)
. That is one sweet smelling prize! Here's how you can enter to win:
Ways to earn entries:
Mandatory: Answer the question Kate asked readers in the interview AND leave a meaningful comment. (good for 1 entry) hint: it's not the fortune cookie question
Mandatory: You MUST be a Google Friend Connect (GFC) follower in order to be eligible to win (unfortunately an email subscriber, or subscription in Google reader, and a follower are not the same thing so make sure you are signed up as a follower if you'd like to win this book)
If you have a blog, or even if you don't, you can earn extra entries by telling your friends. If they successfully enter to win and mention that you sent them you can each earn extra entries. You can blog about it with a link to this post, post it on Facebook, Twitter, email...or even word of mouth (good for 5 entries for the referrer and the commenter for each friend) . Please note that to earn the points they must mention your GFC name so that I can match you.
Purchase any item from the Seductive Musings Amazon store by using this link, or the Amazon widget contained within this post and email a copy of your purchase receipt to me no later than the deadline to enter (email available in sidebar). Sorry purchases made prior to this date do not apply, and link contained in this post must be used. No faxes or snail mail copies are allowed. No purchases are necessary to win. (good for 25 entries, or 50 entries if a purchase is made from the featured author's available titles)
How to enter:
You can choose to enter as many different ways that you want, but please place all of your entries in ONE comment
Rules and disclaimers:
This contest is open to US & International addresses
You must be at least 18 years or older, or of legal age in your country
The contest will end on August 8 at 11:59 pm EST and winner will be posted after they have been selected
Winner(s) will be selected using Random.org
The winner(s) will have THREE days from the date they are posted to provide a mailing address. If you do not contact me within three days a replacement winner will be selected. NO EXCEPTIONS
The book(s) will be mailed directly from the publisher or author and no substitutions are allowed
Seductive Musings is not responsible for prizes that are not honored, distributed in a timely manner, lost, stolen, or damaged during transit
All giveaways are subject to change/cancellation without prior written notice
Good Luck!
p.s. don't forget that every meaningful comment you make from Aug 1-Sept 4th will earn you an entry in the "Feel the Heat" giveaway. Click the link for full details.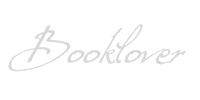 *I am an Amazon affiliate and receive a small (and I mean very small) referral fee for purchases made using a link on this blog. I don't use Amazon to earn money, I use it because the widgets are cool, easy to use, and serve my purposes to showcase books & such with minimal effort, but most importantly they have great prices and offer both new and used items. As a book addict I love that I can find just about anything I want in one place. If you are going to purchase a featured book anyway, and you know you won't pay more by using the links on this blog than you would by visiting Amazon on your own, I will be eternally grateful for supporting this blog by using the links, and don't forget that the referral fees from your purchases will sponsor the "Reader Rewards" giveaways :)