Friday, August 20
***This giveaway has ended, but you should still read the post...it's worth your time:) Thanks for joining the fun!***
We all have our issues, I know I do, and it seems many women have negative body images. We are constantly bombarded with images of perfection, that we know in reality is a manufactured illusion, but somehow gets lost in translation from our eyes to our brain. It's also a little disheartening when romance authors portray their heroes and heroines in the same manner....the women often have the perfect figures and are described as beautiful. The heroes are buff, handsome and well endowed. Perfect out the outside in order to find the perfect love. And for the most part I'm ok with that....after all it's fiction. (and I love me some delicious heroes). But sometimes I seek out books with characters that are more "real" in their physical attributes who still manage to find the perfect love.
When I found out about
FOR THE LOVE OF MOLLIE
by author KT Grant I was immediately drawn to the story because it features a heroine who is overweight and decides to try and lose those extra pounds in order to attract the man she wants, but instead finds love with a man who loves her just the way she is. I love that....just the way she is. I think we've all tried to shed some pounds for this reason, which is maybe why I'm attracted stories with this premise....thinking of two of my favorites
Bridget Jones's Diary
, and
He Loves Lucy
both of which are keepers for me.
Today, the author of FOR THE LOVE OF MOLLIE, KT Grant is my guest at Seductive Musings. Many bloggers may already know her by her alternate ego "Katiebabs" from the blog
Babbling About Books and More!
. I've been following her blog just about as long as I have been blogging, if not maybe before that, and have always enjoyed her voice, her humor, and her occasional soul bearing thoughts. She's here today to share insight into her new book...and more :) Read and enjoy!
The rewards of writing: How I came up with FOR THE LOVE OF MOLLIE
I think most people have an idea for a book rolling around in their head. It could be about a character or perhaps a scene that pops up and wants to be written down. In my case, I have a million and one ideas in my head (or so it seems like that) and they're all trying to take over, waving their hands in the air for their moment to shine. Writing to me is like breathing. It all started way back when I was a little girl, where I would daydream of different places and people. As I grew older, I'd write out what I'd thought about on stray pieces of paper.
For awhile, I had an idea about a young woman, who felt was lacking in her psychical appearance, where she finds the courage to do something about it. This is where the character of Mollie, from my recent release, FOR THE LOVE OF MOLLIE was created. Mollie has issues with her weight and finally wants to lose those few extra pounds that she feels has been plaguing her all her life. So here I have my character and her specific motivation to get things started. I then needed to introduce a few more things in the story to keep it moving. Now, I could have done a few different things and concentrated more on a women's journey for happiness and self-fulfillment and kept it at that. But since I'm a die hard lover of the romance genre, I decided to make Mollie's story a romance. And that's where my hero, Conner Bean is introduced.
I admit that Conner is probably too good to be true. But since this is fiction and I'd always wanted to write a handsome, smart, kind and sexy man, why not write him in one of my stories? I guess you could say that Conner is my ideal man. The moment he spots Mollie all sweaty and working her butt off at his gym, he's smitten. He thinks Mollie is gorgeous and flirts with her even though she is a bit standoffish. If only Mollie knew what Conner would love to do with her, she would have probably fainted. Conner has a few choice fantasies playing in his head regarding Mollie.
Reading how Conner shows Mollie that not only is she special to him, but to the whole world, is the ultimate happily ever after for me. Yes, Mollie ends up with this Prince Charming type of hero, but the true meaning of FOR THE LOVE OF MOLLIE is having Mollie believe that she is beautiful, curves and all.
Taking an idea, such as the characters of Mollie and Conner is all you need to get the ball rolling. If you're one who has always wanted to write and has that idea in your head that haunts you, why not let it out and put it down on paper? You maybe pleasantly surprised to see what you come up with and what you can accomplish.
When FOR THE LOVE OF MOLLIE won
Decadent Publishing
's Relay For Life
'Read For a Cure'
feature and all the profits will be donated to the American Cancer Society during August, I knew I had written something special. Knowing one simple idea created in my head has helped a great cause is all the reward I need.
Mollie McGree is on a mission to seduce her best friend, the sexy masseuse Juan-Carlos. But she wants to lose a few extra pounds first. She joins a gym run by self-made millionaire and personal trailer, Conner Bean. Conner thinks Mollie doesn't need to lose any weight, and is perfect the way she is. He plans to seduce the curvy Mollie by giving her his own special training sessions in passion and desire.
Soon Mollie is enjoying a no-holds-barred love affair with the vibrant and skilled Conner. But self-esteem issues on her part, as well as her unresolved feelings for Juan-Carlos, cause her to second guess Conner's motives. Conner will stop at nothing until he claims Mollie's heart for his own.
KT Grant is a self-proclaimed eccentric redhead who not only loves to read a wide variety of romances, but also loves writing it. Under her alter-ego, she is a well known book reviewer and blogger who doesn't shy away from voicing her opinion. A proud native of New Jersey, KT is multi-published and known for writing "out of the box" romances. KT has been quoted in such publications as the Romance Writers Associations' Romance Writers Report and Night Owl Reviews. She has also been mentioned in the Guardian.UK, Publisher's Weekly's Beyond the Book and at Bookseller.com.
If you'd like to learn more about her and the books she writes, You can visit KT Grant at her website
www.ktgrant.com
, her personal blog at
Babbling About Books, and More!
, on
Twitter
, and on
Facebook
. Since not everyone has different formats that you can use other than Kindle you can also find her books at
All Romance
ebooks where, FOR THE LOVE OF MOLLIE is currently the #1 Best Selling Chick Lit Romance and in the 10 top for Best Selling Rubenesque Romance. Congrats KT!
To celebrate the release of her newest book KT is giving away one digital copy of
FOR THE LOVE OF MOLLIE
to one lucky commenter. Here's how you can enter to win....
Ways to earn entries:
Mandatory: Leave a meaningful comment or question for KT (good for 1 entry)
Mandatory: You MUST be a Google Friend Connect (GFC) follower in order to be eligible to win (unfortunately an email subscriber, or subscription in Google reader, and a follower are not the same thing so make sure you are signed up as a follower if you'd like to win this book)
If you have a blog, or even if you don't, you can earn extra entries by telling your friends. If they successfully enter to win and mention that you sent them you can each earn extra entries. You can blog about it with a link to this post, post it on Facebook, Twitter, email...or even word of mouth (good for 5 entries for the referrer and the commenter for each friend) . Please note that to earn the points they must mention your GFC name so that I can match you.
Purchase any item from the Seductive Musings Amazon store by using this link, or the Amazon widget contained within this post and email a copy of your purchase receipt to me no later than the deadline to enter (email available in sidebar). Sorry purchases made prior to this date do not apply, and link contained in this post must be used. No faxes or snail mail copies are allowed. No purchases are necessary to win. (good for 25 entries, or 50 entries if a purchase is made from the featured author's available titles)
How to enter:
You can choose to enter as many different ways that you want, but please place all of your entries in ONE comment
Rules and disclaimers:
This contest is open to US & International addresses since it is an ebook
You must be at least 18 years or older, or of legal age in your country
The contest will end on August 23 at 11:59 pm EST and winner will be posted after they have been selected
Winner(s) will be selected using Random.org
The winner(s) will have THREE days from the date they are posted to provide a mailing address. If you do not contact me within three days a replacement winner will be selected. NO EXCEPTIONS
The book(s) will be mailed directly from the publisher or author and no substitutions are allowed
Seductive Musings is not responsible for prizes that are not honored, distributed in a timely manner, lost, stolen, or damaged during transit
All giveaways are subject to change/cancellation without prior written notice
Good Luck!
p.s. don't forget that every meaningful comment you make from Aug 1-Sept 4th will earn you an entry in the "Feel the Heat" giveaway. Click the link for full details.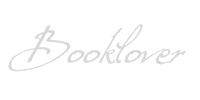 *I am an Amazon affiliate and receive a small (and I mean very small) referral fee for purchases made using a link on this blog. I don't use Amazon to earn money, I use it because the widgets are cool, easy to use, and serve my purposes to showcase books & such with minimal effort, but most importantly they have great prices and offer both new and used items. As a book addict I love that I can find just about anything I want in one place. If you are going to purchase a featured book anyway, and you know you won't pay more by using the links on this blog than you would by visiting Amazon on your own, I will be eternally grateful for supporting this blog by using the links, and don't forget that the referral fees from your purchases will sponsor the "Reader Rewards" giveaways :)