Tuesday, August 24
***This giveaway has ended, but you should still read the post...it's worth your time:) Thanks for joining the fun!***
The majority of historical romances are set in England...sometimes Scotland, but very rarely in France. I have to wonder why that is, since when I think of romance I think Paris, and the French language which is so incredibly sexy that just about any man speaking it becomes attractive. So when I was provided with the opportunity to read Lila DiPasqua's debut collection of stories in
Awakened by a Kiss
, all set in France, I eagerly crossed the channel for a change of scenery. And let me tell you, Lila's Frenchmen definitely live up to their reputation as legendary lovers and I am now desirous for more historical romances set in France....after all it is the land of l'amour :) Hello, they even have a kiss named after them! I rest my case.
Lila DiPasqua is my guest today to share some insight into the life, times, and world in which her stories take place and what makes them so steamy and sexy. Read and enjoy!
Once upon a time, fairy tales were born…It was a decadent, wicked time…
Long before the Brothers Grimm and Hans Christian Andersen, there was a 17th century French lawyer and writer by the name of Charles Perrault. He did something no one had done before.
He wrote down forklore that had been passed on verbally for generations and added morals to his stories – stories like Cinderella, Sleeping Beauty, Little Red Riding Hood and Bluebeard, to name a few. He was the creator of THE TALES OF MOTHER GOOSE!
At first, his stories were frowned upon. Especially by those who attended the renowned salons of Paris – places of enlightenment, where the aristocracy and the literati (poets, dramatists, grammarians) gathered to discuss and debate history, religion, politics and literature. After all, these were stories that had been popular with the illiterate. The intellectually and socially elite felt it was beneath them to acknowledge Perrault's tales.
But fairy tales have an appeal and magic of their very own. In short order, the genre of fairy tales took off and fairy tales soon became a highly fashionable subject of conversation at every salon in the city.
But just what was Perrault's world like? Well now, Perrault lived in a time that was as elegant and refined as Regency England. And it had all the things we find in fairy tales: a king, a queen, princes and princesses (the king had a brood of illegitimate children that he legitimized), palaces, distinguished lords, and ladies in sumptuous gowns, ballrooms and balls.
Add a healthy dose of salaciousness and you have the reign of Louis XIV!
You see, the King at the time, Louis XIV, was a lusty monarch. He
loved
sex. His glittering court was no different. The pursuit of sinful pleasures was a pastime. Sex, an art form. Men didn't have "a" mistress. They had multiple mistresses and would refer to certain ones as "favorites". It was the responsibility of those at court to keep up with the King's preferences. Any favorite mistress of the King was treated like the queen. Everyone rose when she entered a room, whether the King was by her side or not. No one dared sit, until she sat. Her royal treatment would continue as long as the King favored her.
The only thing Louis XIV adored as much as women, was dance. He threw elaborate masquerade balls and established the first school of ballet. Oh, and let us not forget his most majestic creation of them all! He commissioned the magnificent Palace of Versailles! Louis XIV did everything on a grand scale. He wanted and got a palace fit for the most powerful monarch in all of Christendom!
My debut historical romance novel AWAKENED BY A KISS is a Fiery Tales collection – steamy re-tellings of three classic fairy tales – Perrault's tales, to be precise – and I gave them my own steamy spin. The tagline for AWAKENED BY A KISS,
"Once upon a wicked time…"
is truly fitting. I couldn't help but set the book in Perrault's lifetime, in the very time and place where fairy tales were born!
And yet, as I wrote my take of
Sleeping Beauty, Puss in Boots and Little Red Riding Hood,
I couldn't help but wonder just how much did Perrault tweak and twist the original tales he immortalized in print? How true did he stay to those stories that had been retold over and over again? I suppose, we'll never know.
Step into Perrault's world. . . It was a magical time. A decadent time! And allow me to introduce you to my first sexy rake – Adrien d'Aspe, illegitimate son of the King, and delicious bad boy.
Read a juicy excerpt of AWAKENED BY A KISS here
.
Three classic fairytales—"Sleeping Beauty," "Puss in Boots," and "Little Red Riding Hood"—cleverly retold with enough sensual twists to prove wickedly ever after does exist…
Sleeping Beauty --- Sleeping Beau --- Five years ago, the notorious rake, Adrien d'Aspe, Marquis de Beaulain, was awakened by a sensuous kiss—and experienced a night of raw ecstasy that was branded into his memory. Years later, he spots his mysterious seductress—and this time, he has no intention of letting her go…
Little Red Riding Hood --- Little Red Writing --- Nicolas de Savignac, Comte de Lambelle, has been assigned by the King to uncover the secret identity of the author writing scandalous stories about powerful courtiers. He never expected his investigation would lead to his grandmother's house, or to a ravishing woman who would stir his deepest hunger…
Puss in Boots ---
Bewitching in Boots
--- Elisabeth de Roussel, daughter of the King, is accustomed to getting what she wants—and she wants Tristan de Tiersonnier, Comte de Saint-Marcel, an ex-commander of the King's private Guard. A recent injury has forced Tristan to leave his distinguished position, but Elisabeth is determined to make him see he's every bit the man he once was—and more than man enough for her…
A Bonus Excerpt just for Musings readers.
For your reading pleasure here's a little bit more from "Sleeping Beau"



Taking advantage of her unbalanced state, Adrien clasped her hand in his and stalked toward her rooms with her in tow.

"Madame! Madame . . . wh-what should I do?" the servant called out.

"If you don't let go of me, I'll scream," Catherine threatened.

"Go ahead." He reached her door, wrenched it open, and pulled her inside.

"It's all right, Odette. I'll take care of this," she said, just before he shut the door. He'd called her on her bluff. She wasn't about to scream. Or make a scene. If she wasn't scheming, she was lying to him.

She was always playing games.

Well, he had a game for her. One that would overwhelm her senses, break down her resistance. Only, he wasn't going to resort to drugging her—as she had him. But he was going to take control—a control she'd snatched from him that night.

His game was one he'd mastered a long time ago—seduction.

She narrowed her eyes. "What do you want?"

He stepped closer. She stepped back into the door. A crack in her façade.

"I want you to scream," he reiterated, his tone matter-of-fact. "I'm going to make you come, and I want to hear you scream out your pleasure."
Congrats Lila on your wickedly sexy debut! If you'd like to learn more about Lila and her sensual fairy tales you can find her at her website
www.liladipasqua.com
, her
blog
,
Facebook
,
MySpace
,
Twitter
and her
Yahoo Group Newsletter
. I can't wait for the next collection of fairy tales in
The Princess in His Bed
which comes out in just a few months
(Nov 2010)
.
To celebrate the release of
AWAKENED BY A KISS
, Lila is giving away TWO signed copies of her debut collection to two lucky commenters, as well as bookmarks to anyone who would like one. You can request a free bookmark by
emailing her
. Here's how you can enter to win the books....
Ways to earn entries:
Mandatory: Answer this question: Tell me what you love about fairy tales. (good for 1 entry)
Mandatory: You MUST be a Google Friend Connect (GFC) follower in order to be eligible to win (unfortunately an email subscriber, or subscription in Google reader, and a follower are not the same thing so make sure you are signed up as a follower if you'd like to win this book)
If you have a blog, or even if you don't, you can earn extra entries by telling your friends. If they successfully enter to win and mention that you sent them you can each earn extra entries. You can blog about it with a link to this post, post it on Facebook, Twitter, email...or even word of mouth (good for 5 entries for the referrer and the commenter for each friend) . Please note that to earn the points they must mention your GFC name so that I can match you.
Purchase any item from the Seductive Musings Amazon store by using this link, or the Amazon widget contained within this post and email a copy of your purchase receipt to me no later than the deadline to enter (email available in sidebar). Sorry purchases made prior to this date do not apply, and link contained in this post must be used. No faxes or snail mail copies are allowed. No purchases are necessary to win. (good for 25 entries, or 50 entries if a purchase is made from the featured author's available titles)
How to enter:
You can choose to enter as many different ways that you want, but please place all of your entries in ONE comment
Rules and disclaimers:
This contest is open to US & Canadian addresses
You must be at least 18 years or older, or of legal age in your country
The contest will end on August 26 at 11:59 pm EST and winner will be posted after they have been selected
Winner(s) will be selected using Random.org
The winner(s) will have THREE days from the date they are posted to provide a mailing address. If you do not contact me within three days a replacement winner will be selected. NO EXCEPTIONS
The book(s) will be mailed directly from the publisher or author and no substitutions are allowed
Seductive Musings is not responsible for prizes that are not honored, distributed in a timely manner, lost, stolen, or damaged during transit
All giveaways are subject to change/cancellation without prior written notice
Good Luck!
p.s. don't forget that every meaningful comment you make from Aug 1-Sept 4th will earn you an entry in the "Feel the Heat" giveaway. Click the link for full details.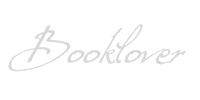 *I am an Amazon affiliate and receive a small (and I mean very small) referral fee for purchases made using a link on this blog. I don't use Amazon to earn money, I use it because the widgets are cool, easy to use, and serve my purposes to showcase books & such with minimal effort, but most importantly they have great prices and offer both new and used items. As a book addict I love that I can find just about anything I want in one place. If you are going to purchase a featured book anyway, and you know you won't pay more by using the links on this blog than you would by visiting Amazon on your own, I will be eternally grateful for supporting this blog by using the links, and don't forget that the referral fees from your purchases will sponsor the "Reader Rewards" giveaways :)