Monday, August 2
***This giveaway has ended, but you should still read the post...it's worth your time:) Thanks for joining the fun!***
To say that I am excited that August is finally here would be an understatement....to say that I'm excited that
CORRALLED
's release date is finally here would be a VAST understatement! It's one of my most anticipated reads this summer. In fact I've been eagerly anticipating this new series ever since she announced it on her James Gang Yahoo group a looong time ago (maybe not quite that long ago in the whole scheme of things but when you dangle juicy goodness like that in front of a booklover like me it seems like an eternity).
If you've followed me for any length of time you already know how much I love Lorelei James' novels. I'm addicted to cowboys because of her :) She's here today as my guest to talk about her brand new Blacktop Cowboys series, and is a great way to begin our "Feel the Heat" celebration, because this book is definitely a summer scorcher! Read and enjoy.
Welcome back to Seductive Musings Lorelei!
Thanks for having me!
It's been a very busy year for you to say the least. You will have had two brand new releases writing as Lorelei James, five previously published e-books released in print...and add to that the mystery novels you write as Lori Armstrong
and I counted nine releases for you in 2010 (with more to quickly follow in 2011)! How do you stay inspired amidst all that carefully orchestrated chaos?
I think it's more a question of how I stay sane <g> I faced a bunch of changes in 2009 -- losing and gaining editors, and amidst that chaos, I signed on for the new
Blacktop Cowboy series
with NAL, which shoved two more books into my already jam-packed writing schedule. So yes, it's been a stressful 18 months, but I'd warned my family I would be working pretty much 24/7, and they've been very supportive. The inspiration comes when I sit down to the laptop and get mired in the story because I want to know what happens next :)
What keeps you motivated when your facing the constant stress of all those deadlines?
I wouldn't write if I didn't love it, because it is not as easy as some folks think. And when you're working from home, there is the tendency to get caught up doing household things besides writing. There's also the business aspect of writing, dealing with promotion and blogs and edits on books at other stages that can suck the creativity right out of you...So I'm actually very disciplined in making sure I hit my daily word count to the exclusion of everything else. And to be honest, there is something creatively freeing about having such tight deadlines. I know I have to finish the story by X date, so I am totally immersed in the world and the characters for that period and time.
I credit you for my love of cowboys as romance heroes, what makes them such great heroes to write about in your opinion?
Well, because they are real. At least to me. Living out west, I see them everyday, doing everyday things, living their lives on their own terms. These guys don't think they are heroes...and that's what makes them so special and heroic. Plus...have you seen men in Wranglers? Young, old, there's just something about a guy in boots, jeans, a western shirt and wearing a cowboy hat that makes me swoon.
Your newest novel, CORRALLED is the first book in your new
Blacktop Cowboys series
. Can you tell us a little bit about the books in this series, how many there might be, and how they are all connected?
The
Blacktop Cowboys
books are still contemporary erotic western romances, just like the
Rough Riders series
, but instead of focusing on a specific family, I'm focusing on a group of friends who've grown up in Wyoming, but are all following different paths. Some are in the rodeo, some stayed in Wyoming on the family ranch, all characters are involved in some aspect of western living and I hope to explore all those variances in life choices. Right now I'm contracted for two books in the series.
If you had an opportunity to provide only a two or three sentence "teaser" quote from your new book,CORRALLED, to grab the attention of potential readers and give them a glimpse and feeling of what the book is about what would it be?
Honestly? The first sentence gives a pretty good indication of what the book is about:
"Screwing two guys doesn't make you a slut."
Your heroine, Lainie, has quite the dilemma when she finds herself involved with not one, but two very sexy cowboys. Tell us about Hank and Kyle. What do you think makes each of them irresistible to her, and what do you think will make readers fall a little bit in love with each of them? Can you tell us a little bit about their story in CORRALLED?
Both men are irresistible to Lainie because both men are attracted to her, and that is not a situation she's used to because she definitely doesn't feel like the hot rodeo queen type. What will make readers fall in love with Kyle and Hank is their willingness to do whatever it takes to make *Lainie* happy. As much as the cowboys are "all in" for a sexual free for all with the sweet, sexy woman, both men are trying to win Lainie as their own. So it's interesting when Kyle and Hank realize they'll have to work twice as hard to impress her, and that their previous relationship with her individually doesn't mean as much as how they interact with her when they're on the road together. And yes, in the end, Lainie does choose one man over the other. The trick was not trying to make it obvious to the reader, because both men are so appealing :)
Lainie has grown up in the shadow of her father's infamous death riding a bull in a rodeo, yet chose a career dominated mostly by men, and surrounds herself with the same type of men as her father...who risk life and limb as a way of life. What drives Lainie to pursue her work as a med tech for rodeos despite all she has to sacrifice, and combat to be there?
Because she's looking for that connection to her late father. Jason Capshaw died when Lainie was very young, and bull riding was his life--almost to the exclusion of everything else. So she's trying to understand what drove him to constantly live on the edge. Also, I think deep down inside, Lainie chose the medical field because she wanted a chance to "save" cowboys in a way that her father couldn't be saved.
Corralled is arguably your most sexually driven erotic romance with more than just a few love scenes between Lainie, Kyle and Hank :) What made this the best way of revealing many aspects of their story to the reader?
There are lots of menage books on the market, and every writer has a different take on what it means to have three people in a relationship--regardless if it's a temporary or a permanent situation. For me, not every book I write is a menage, so when I'm faced with working on one, I make sure that every sex scene furthers the character development. And I'm not opposed to making a sex scene uncomfortable to read, because I do think there's a tendency to gloss over the dynamics and the repercussions, especially when dealing with "alpha" males. How they deal with adversity and jealousy a lot of times is more crucial to their character development than their expertise in the bedroom. And any woman who willingly takes on two men has to be somewhat confident in her sexuality, even if it's only apparent when the bedroom door closes.
What's your favorite scene or moment from CORRALLED, and why? Can you describe it for us without giving too much away?
Usually this is a pretty easy question to answer, but, this time, I can't answer it without giving something away. So I'll be vague and answer...it's the moment when Lainie realizes which man is the right man for her.
What are five fun facts about you or this book/series, that readers would love to know.
I don't own a horse
I've been to Cheyenne Frontier Days several times
I contacted a bull fighter and asked him a billion questions to better understand Hank
I did NOT base the fictional EBS on the PBR, but did a ton of research on several professional sports organizations, from baseball to football to women's softball to cycling to car racing and pulled aspects from all--good and bad--to create my own organization
I had a fun time convincing my copy editor that although it is illegal to have sex in a pull behind camper driving down the interstate, it's not impossible :)
Can you tell us about some of your upcoming releases, or the new projects you are working on?
I finished the second book in the
Blacktop Cowboys series
,
SADDLED AND SPURRED
, and that will be out in March 2011. I'm writing COWGIRLS DON'T CRY, which releases in November and after that I'll hit the ground running with the third book in the
Mercy Gunderson mystery series
, DARK MERCY.
If you could ask readers a question what would it be?
To better understand a cowboy, you need...
First in a new series about some hard-riding rodeo cowboys...and the women who can rein them in.
Sports therapist Lainie Capshaw has been rehabilitating injured cowboys long enough to know that a charming western drawl combined with a fine physical form doesn't mean you fall for the man.
So no one is more surprised than Lainie when she finds herself involved with not one, but two different men: Hank Lawson, a bullfighter, and Kyle Gilchrist, a bull rider. Lainie feels guilty about her two-timing, but it doesn't keep her from doubling her fun-that is until Hank catches her with Kyle.
She's shocked that Hank isn't mad. But she's more shocked to learn Hank and Kyle are hometown buddies. But when the men offer to share her-in every way-she knows that she's going to have to choose the one man who can give her the ride of her life.
Congratulations Lorelei! Thank you so much for the books that you write and keeping up with your crazy writing schedule (and I mean crazy) to continuously feed our insatiable addiction for your books. CORRALLED officially releases tomorrow, on Tuesday August 3rd. If you pre-ordered it then you may even be lucky enough to have it in your own booklover hands, but if not it should be in stores this week. I was lucky enough to already get the chance to read it and I have to say that it totally lived up to my expectations, and in fact even exceeded them. She's one of my favorite authors for a reason. My full review will be posted soon, but I will tell you this...if you buy it you won't be disappointed and it definitely earns it's place in the "Feel the Heat" celebration! Now, my countdown to March 2011 for
SADDLED AND SPURRED
begins :)
If you've not had the pleasure of reading one of Lorelei's novels written as either Lorelei James, or Lori Armstrong, you can find more about her on her websites
www.loreleijames.com
, or
www.loriarmstrong.com
,
Facebook
,
Twitter
, as well as
Myspace
and her
blog
, or you can join her no holds barred
Yahoo Group
where she will sometimes post special sneak peak excerpts and insight, not to mention all of the other wonderful members :)
To celebrate the first book in the
Blacktop Cowboys series
Lorelei James has offered to giveaway a signed copy of
CORRALLED
to one lucky commenter, AND if there are 100 unique comments she will giveaway an additional signed copy of CORRALLED. That's right, two copies of her newest book are up for grabs...how great is that! Here's how you can enter to win:
Ways to earn entries:
Mandatory: Answer the question Lorelei asked readers in the interview AND leave a meaningful comment (good for 1 entry)
Mandatory: You MUST be a Google Friend Connect (GFC) follower in order to be eligible to win (unfortunately an email subscriber, or subscription in Google reader, and a follower are not the same thing so make sure you are signed up as a follower if you'd like to win this book)
If you have a blog, or even if you don't, you can earn extra entries by telling your friends. If they successfully enter to win and mention that you sent them you can each earn extra entries. You can blog about it with a link to this post, post it on Facebook, Twitter, email...or even word of mouth (good for 5 entries for the referrer and the commenter for each friend) . Please note that to earn the points they must mention your GFC name so that I can match you.
Purchase any item from the Seductive Musings Amazon store by using this link, or the Amazon widget contained within this post and email a copy of your purchase receipt to me no later than the deadline to enter (email available in sidebar). Sorry purchases made prior to this date do not apply, and link contained in this post must be used. No faxes or snail mail copies are allowed. No purchases are necessary to win. (good for 25 entries, or 50 entries if a purchase is made from the featured author's available titles)
How to enter:
You can choose to enter as many different ways that you want, but please place all of your entries in ONE comment
Rules and disclaimers:
This contest is open to US & Canadian addresses only
You must be at least 18 years or older, or of legal age in your country
The contest will end on August 7 at 11:59 pm EST and winner will be posted after they have been selected
Winner(s) will be selected using Random.org
The winner(s) will have THREE days from the date they are posted to provide a mailing address. If you do not contact me within three days a replacement winner will be selected. NO EXCEPTIONS
The book(s) will be mailed directly from the publisher or author and no substitutions are allowed
Seductive Musings is not responsible for prizes that are not honored, distributed in a timely manner, lost, stolen, or damaged during transit
All giveaways are subject to change/cancellation without prior written notice
Good Luck!
p.s. don't forget that every meaningful comment you make from Aug 1-Sept 4th will earn you an entry in the "Feel the Heat" giveaway. Click the link for full details.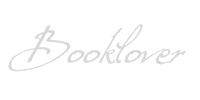 *I am an Amazon affiliate and receive a small (and I mean very small) referral fee for purchases made using a link on this blog. I don't use Amazon to earn money, I use it because the widgets are cool, easy to use, and serve my purposes to showcase books & such with minimal effort, but most importantly they have great prices and offer both new and used items. As a book addict I love that I can find just about anything I want in one place. If you are going to purchase a featured book anyway, and you know you won't pay more by using the links on this blog than you would by visiting Amazon on your own, I will be eternally grateful for supporting this blog by using the links, and don't forget that the referral fees from your purchases will sponsor the "Reader Rewards" giveaways :)