Thursday, August 5
***This giveaway has ended, but you should still read the post...it's worth your time:) Thanks for joining the fun!***
Every single one of the books being featured this week have been on my wish list since the beginning of the year...as in January (or in some cases even longer). It just so happened that they were all released in the same week, which is how the whole "Feel the Heat" celebration began. Every reader should be so blessed with this kind of romance reading windfall, don't you think? Unfortunately it doesn't happen all that often.
My wait for today's book,
NAKED
by Megan Hart, has been even longer...as in ever since I read my first book by this author,
TEMPTED
. I don't want to give too much away for readers who have not had the pleasure of reading Tempted, but I can safely say I was completely captivated by the character Alex Kennedy...as in, he MUST have his own story! I emailed Megan as soon as I finished reading Tempted many moons ago, (and might have even asked about the possibility of this character getting his own book during my gushing praise of her novels) and have been trying to patiently wait ever since. Well, the day has finally come and I couldn't be more excited! Megan Hart is here today to discuss Alex and his story in NAKED. Read and enjoy!
Welcome to back to Seductive Musings Megan! I have a serious case of Alex fever, the hero of your newest book
NAKED
, and I can't wait to read his story. I'm very excited that you were able to take time out of your busy schedule to join us today and give us some insight into your new book.
Thanks so much for having me! I appreciate the chance to talk about the books, me, Alex, whatever you want.
NAKED, is connected to both
TEMPTED
and EVERYTHING CHANGES through the character Alex Kennedy. For someone who has not had the pleasure of reading these books, can you give us a brief summary about each of these stories? What role Alex plays in each of them, and do they need to be read in order?
Sure! Tempted came first, and when I wrote it, I had no idea I'd be writing a sequel. (Honestly, I rarely have a sequel in mind when I first plan a book. Sometimes I realize while writing that there will be one, but I didn't in this case.) Tempted is Anne Kinney's story. Living with her husband James in a "perfect" marriage -- Tempted's original title was Perfect, btw-- she's a little taken aback when her husband's best friend from junior high returns after a long absence. It's clear from the start that Alex, a self-named "rascal" is more to her husband than just a friend, and pretty soon he becomes more to Anne, too. Tempted's probably my favorite book.
Everything Changes is a short story put out by Spice Briefs, and is meant to be a retelling of Tempted from Alex's point of view. As in, you see scenes from Tempted through his eyes, as well as find out some pieces that were missing in Tempted because it was told from Anne's point of view.
Naked is Olivia's story. She meets the mysterious and oh-so-hot Alex Kennedy at a party thrown by her ex-boyfriend, Patrick, who warns her off immediately, saying "Alex doesn't like girls." In fact, that's how the entire book came into being. I had this line in my head, "Alex Kennedy doesn't like girls" -- which anyone who reads Tempted or Everything Changes knows simply isn't true! But Olivia, who was in love with Patrick and was going to marry him until he admitted he was gay, has every reason to avoid Alex. Their friendship grows, though, and so does lust. And eventually, love. It was important to me that Alex in Naked not be the same rascal as in Tempted and Everything Changes. The Alex in those stories would never have been able to commit or fall in love. But several years later, he's changed and grown up, learned some lessons from his relationship with Anne in Tempted. He's ready to find his happily ever after. He just has to convince Olivia!
Alex Kennedy is obviously an inspiring character, and is arguably one of the most popular heroes that you've written. What do you think it is about him that resonates with you as a writer that has motivated you to write about him in three different stories?
I'm not sure what, exactly it is about Alex that people seem to love so much. Probably the "bad boy" bits about him. I mean...the bad boy is soooo popular in fiction, but unlike in real life, in fiction we get to redeem him, right? He might be a bit of an a-hole, but you *know* underneath he's really got a heart of gold. Alex is sexy, he's forbidden, he's mysterious. He's broken. Maybe readers want to fix him or have sex with him. Or both! I didn't plan on writing a sequel but after so many comments about him, and because Tempted was my favorite book, I felt compelled to continue his story. Alex is my favorite male character, and Elle from Dirty is my favorite female character. I'm sure I'll write more about both of them in some format.
If you had an opportunity to provide only a two or three sentence "teaser" quote from NAKED, to grab the attention of potential readers and give them a glimpse and feeling of what the story is about what would it be?
I swam for a minute in his gaze. I rocked a little bit, my entire equilibrium a mess. This something I wanted and couldn't convince myself not to want.

I should've told him what I'd seen, him with Evan. Told him I knew about him and Patrick, too. But that meant admitting I'd been in the room, and how did I do that without sounding like some sort of crazy, horny pervo? Or a jealous ex-girlfriend?

"Patrick said you don't like girls," I said at last, lamely.

"Patrick," Alex said, "doesn't have a fucking clue."
Tell us about your hero, Alex Kennedy. What do you think will make readers, much like his heroine Olivia fall in love with him despite his flaws, imperfections, and self destructive tendencies? And can you tell us a little bit about their story in NAKED?
Alex in Naked is not Alex in Tempted or Everything Changes, but he's still naughty. He's sexy and confident in his sexuality. It's what most people seem to notice about him. He sort of wears it like armor, that sexiness. But he's grown now, he wants someone to see past that and just want him the way he is. Not as the gift wrapping, but the whole package. I hope readers see past his sometimes rascally behavior and see he's just trying to find happiness, that he has a good heart and is generous even if he's not always kind. Umm...also, he's super hot. I have the lovely privilege of knowing exactly what he looks like and how he sounds and smells and all that because he lives in my head. Trust me, he's HOT.
In Naked, Alex is a bit at loose ends. Back in the U.S. after living abroad, not lacking money, just lacking purpose. He meets Olivia and is totally taken with her. She, on the other hand, after being warned off by Patrick, doesn't see Alex as a potential partner. This is probably why they get along so well at first. She's totally appreciative of his sexual attractiveness, which he's used to, but she's not expecting him to go to bed with her or be interested in her that way, so she's more "herself" with him. She's creative, which he admires and likes. And she's really searching for a way to mesh all the parts of herself, which he's also trying to do. Both of them have to realize it's okay to be many different things.
Not all of my books are romances, but I think Naked definitely is.
In TEMPTED Alex develops strong feelings for the heroine Anne, but it seems that he is more comfortable forming brief liaisons with men...that is until he meets his heroine in NAKED, Olivia. What makes her the perfect match for our hero? And how does her being a woman of color factor into their love story?
Alex loves Anne, there's no question of that. But loving someone isn't always the best thing for them, or for you. Sometimes, walking away is the best choice. Sometimes, it's the relationships that end that teach us the most (and really are the best for us.) There are a myriad reasons why Anne and Alex didn't run off into the sunset together, and though the end of Tempted might not make that abundantly clear (that was on purpose, btw) both of them grew from their relationship and have since moved on to more positive things. By the time we meet Alex again in Naked, he's not settled down, but he is tired of running away from everything and hiding behind this mask of being the sexy hotty who loves and leaves. He wants to find someone who will love him for himself. It's not necessarily a woman. It could've been a man. But as it happens, he meets Olivia, who's struggling with her own sense of identity and self for several reasons. Race, religion. Like Alex, she's not any one thing. They can each identify with their dual natures.
While the book was written to tell Alex Kennedy's story you chose to write it in first person from Olivia's perspective. Can you give us some insight into why you decided to write it this way, and does Naked have a more traditional HEA that romance readers expect even thought it's labeled erotic fiction, not erotic romance?
Most of my Spice books are written in first person, all from the heroine's perspective. My spice novels are very much the heroine's stories. They're erotic fiction for a few reasons, that being one of them. But to me, Naked IS a romance, even if we only read it from Olivia's point of view. I can't tell you the reason I write the books that way. I just do! Naked has a more traditional HEA than some of my other books. I guess what readers should know when they pick up one of my books is that the ending will always be true to the story and the best ending, the necessary ending. It might not be an HEA ending. Believe me, I've read lots of comments about people not liking the end of the books. All I can say is, they're what has to happen. Not everything gets wrapped up with a pretty pink ribbon, because I don't always find those endings satisfying, the books don't benefit from those sorts of endings every time, and since I'm writing them, I gotta go with what satisfies me!
What's your favorite scene or moment from NAKED, and why? Can you describe it or provide a short excerpt for us without giving too much away?
I moved back a few steps. "Look out the window. Think about something…sexy."

"What?" The word stuttered out of him on a laugh.

I looked at him over the camera. "Don't tell me you can't do sexy."

"I can do it."

Of course he could. He looked out the window, his body language shifting subtly. He slouched a little, one bare foot in front of the other, a man at ease with his body in a way that made him a natural model. I took a profile shot of him looking far away.

When he put his hand up to his chest, fingertips just over his nipple, I almost dropped my camera. I kept myself from squeaking only by biting my tongue. Focus. Focus and snap the shot.

It's not real.

If you look at it through a lens, it's not real.

Alex leaned back a little more in the chair, then gave me a lazy glance. "Yes?"

"More."

The quality of his laughter changed. Got slow and low. This man had had an audience before. Maybe not one with a camera, but he wasn't shy about being watched.

"How much more do you want, Olivia?"

"What can you give me, Alex?"

He shifted, his hand sliding down his chest and belly to the button at his waist. Neither of us spoke. I held my breath but couldn't tell if he were holding his.

This was not the sort of picture I normally took. Yet here we were, him before me with his hand ready to unsnap his jeans and my camera ready. I licked my mouth. I raised the viewfinder to my eye and made it all not real.

"Yes," I told him in a hoarse, low voice I wished didn't shake. "Do it."

He unsnapped and unzipped. He reached inside. His back arched, just a little, as his hand disappeared inside the denim.

He made another noise and closed his eyes, bit down on his lower lip. I caught the flash of teeth. His hair fell forward, shielding him.

Click.

Snap.

Nothing through the viewfinder is real. Except of course, when it all is.

His hand moved. I knew what he was doing, but the angle I shot from showed only a man, head bent, face closed in concentration. Naked chest. Naked feet. I moved, circling. His jeans had slid lower, showing the dimples at the base of his back and a hint of his ass.

I pulled a stool in front of him. Got on it to shoot down, now the shot consisting of muscled, broad shoulders and the top of his head. I didn't tell him how to move or what to do.

Our breathing was very loud.
What are five fun facts about you or this book/series, that readers would love to know?
1. The theme song for TEMPTED and EVERYTHING CHANGES is...
Everything Changes
, by Staind. But for NAKED, it's probably
Realize
, by Colbie Caillat.
2. The house Olivia lives in is real, though I took a lot of creative license with the interior.
3. Alex and Jamie will always be friends, and they will never sleep together.
4. The scene with Olivia and Alex the first time she photographs him is one of the hottest to me, personally, that I've ever written.
5. Alex Kennedy wears the scent Whip from
Black Phoenix Alchemy Lab
. Yes, it's a girly fragrance. What? You think he can't pull it off?
Can you tell us about some of your upcoming releases, or the new projects you are working on?
I have a new Order of Solace book called
Selfish is the Heart
, out in October from Berkely Sensation. It's my favorite of the three so far! It's a teacher/student story and I had a lot of fun writing it. Give me some tortured heroes, I just love it.
In January, my first release from MIRA comes out. It's called
Precious and Fragile Things
and is about a woman who's carjacked and in a moment of weakness, chooses to let herself be taken away rather than escape. It's not a romance. It's not erotic. I feel like a broken record, but I know I'll still get a review of the book that wonders why there isn't any sex or an HEA ending...so I'm just putting it out there. The book's women's fiction, a relationship book, but not a romance! Frankly, also one of my favorites, so I'm excited for it to hit the shelves.
After that comes Collide, my next book from Spice. And oooh, I love this one too. It's a time travel book and features a hero who's super sexy in the past and the present. I had a fabulous time writing it, because I'll admit it, I was living out some wish fulfillment! As in, if you could go back in time and snag any dude you wanted...who would it be? :)
After that I have several more releases...!
If you could ask readers a question what would it be?
OKay, if you could go back in time and have a romantic hookup with anyone you wanted, who would it be and why?
Finally, just for fun…if you could write the "fortune" in a fortune cookie what would it be?
Excitement is around every corner. Keep your eyes open!
No strings. No regrets. And no going back.
I didn't think he wanted me. And I wasn't about to get involved with him, not after what I'd heard. Sure, Alex Kennedy was tall, dark and unbearably hot, but I've been burned before. When I solicited him to model for my erotic photography book, I didn't expect such a heated, passionate photo session. And now that we've crossed that line, our bodies aren't the only things that have been exposed.
But I can't give my heart to a man who's so… unconventional. His last sexual relationship was with a married couple. It's enough that my ex-fiancé preferred men, I can't take that chance again no matter how much my body thrives on Alex's touch. I can't risk it, but I can't resist it, either.
Alex can be very convincing when he wants something.
And he wants me.
Congratulations Megan! I know a lot of readers like myself have been anxiously awaiting this book where Alex finally finds love, and are very excited that it released this week (Tuesday actually). I have it in my hot little booklover hands and will be reading it ASAP. So my friends, if I disappear for a few days you'll know why....who wouldn't with all of the great books that came out this week ;)
If you'd like to learn more about Megan Hart and the books she writes (which are all sorts of AWESOME!) you can find her at her website
www.meganhart.com
, her
blog
,
Facebook
, and
Twitter
.
To celebrate the release of
NAKED
Megan is giving away one signed copy of the book and various other goodies. Trust me, goodies are good :) Here's how you can enter to win:
Ways to earn entries:
Mandatory: Answer the question Megan asked readers in the interview AND leave a meaningful comment. (good for 1 entry) hint: it's not the fortune cookie question
Mandatory: You MUST be a Google Friend Connect (GFC) follower in order to be eligible to win (unfortunately an email subscriber, or subscription in Google reader, and a follower are not the same thing so make sure you are signed up as a follower if you'd like to win this book)
If you have a blog, or even if you don't, you can earn extra entries by telling your friends. If they successfully enter to win and mention that you sent them you can each earn extra entries. You can blog about it with a link to this post, post it on Facebook, Twitter, email...or even word of mouth (good for 5 entries for the referrer and the commenter for each friend) . Please note that to earn the points they must mention your GFC name so that I can match you.
Purchase any item from the Seductive Musings Amazon store by using this link, or the Amazon widget contained within this post and email a copy of your purchase receipt to me no later than the deadline to enter (email available in sidebar). Sorry purchases made prior to this date do not apply, and link contained in this post must be used. No faxes or snail mail copies are allowed. No purchases are necessary to win. (good for 25 entries, or 50 entries if a purchase is made from the featured author's available titles)
How to enter:
You can choose to enter as many different ways that you want, but please place all of your entries in ONE comment
Rules and disclaimers:
This contest is open to US & International addresses
You must be at least 18 years or older, or of legal age in your country
The contest will end on August 9 at 11:59 pm EST and winner will be posted after they have been selected
Winner(s) will be selected using Random.org
The winner(s) will have THREE days from the date they are posted to provide a mailing address. If you do not contact me within three days a replacement winner will be selected. NO EXCEPTIONS
The book(s) will be mailed directly from the publisher or author and no substitutions are allowed
Seductive Musings is not responsible for prizes that are not honored, distributed in a timely manner, lost, stolen, or damaged during transit
All giveaways are subject to change/cancellation without prior written notice
Good Luck!
p.s. don't forget that every meaningful comment you make from Aug 1-Sept 4th will earn you an entry in the "Feel the Heat" giveaway. Click the link for full details.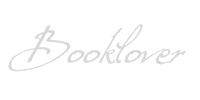 *I am an Amazon affiliate and receive a small (and I mean very small) referral fee for purchases made using a link on this blog. I don't use Amazon to earn money, I use it because the widgets are cool, easy to use, and serve my purposes to showcase books & such with minimal effort, but most importantly they have great prices and offer both new and used items. As a book addict I love that I can find just about anything I want in one place. If you are going to purchase a featured book anyway, and you know you won't pay more by using the links on this blog than you would by visiting Amazon on your own, I will be eternally grateful for supporting this blog by using the links, and don't forget that the referral fees from your purchases will sponsor the "Reader Rewards" giveaways :)