Wednesday, August 25
***This giveaway has ended, but you should still read the post...it's worth your time:) Thanks for joining the fun!***
Yesterday I told you about my love of the French language and how romantic I think it is, but there is a rival for it's legendary status as "the" language of love...Italian. The Italian language is full of passion. If you've ever had the pleasure of seeing it spoken by a native then you know what I mean., if not then you are missing out my friends. The Italians are just as infamous as the French as legendary lovers, and for good reason (have I mentioned that I studied abroad in Rome while in college many moons ago). They given us Casanova, Romeo and Juliet, Sophia Loren, and gelato.....what? If you've ever had the real deal you know it's more than worthy of being worshiped and loved in it's own right. Just sayin'.
Monica Burn's new paranormal romance,
Assassin's Heart
features a hero from the ancient Roman Order of the Sicari which often uses a form of the Italian language in all it's passionate forms. "Passionate" is a good word to describe Monica's books and she's here today to talk about finding inspiration and the power of words no matter what language they are spoken in. Read and enjoy!
Hi everyone, first, I'd like to thank you for having me back to visit Seductive Musings. While this post doesn't talk directly about my book Assassin's Heart, the post does reflect all the emotions that run behind each and every one of my books. When I wrote Assassin's Heart, the book sort of flowed out of me. I love when those kind of books happen. As it is, the third book in the Order of the Sicari series IS NOT flowing well for me. So I wind up going back to words that make a difference. Words that inspire me in one way or another.
Inspiration. It's something every writer needs. In fact, most people in general need inspiration at any given moment. Some of us just need it more than others. I know I need it a lot, and I've found that it can be damn hard to come by. It's particularly hard to come by if you're struggling with any type of problem. Sometimes those problems can pile up like a concrete block that will weigh you down until your drowning, and I have drowned quite a bit in my lifetime. Sometimes I cave and fall victim to my hugs from the refrigerator. At that point I'll send oldest out to get me a five-scoop hot fudge sundae from Friendly's.
But most of the times, I go to the well that always serves to inspire me even when I'm craving that hot fudge sundae bad! That source is my page of quotes. I've got one on my website, but I have a private list on my computer. Some of the ones on my PC are politically incorrect, which is WHY they're not on my website. *grin* So I thought I'd share a few of my favorite quotes from my website and explain why they inspire me.
Jane Eyre
is my favorite romance of all-time. It has everything, a tortured hero, a spunky heroine, heartache, hope, even the kindly housekeeper, the cute kid, and the ever-faithful dog, Pilot. For me, Bronte's work is an excellent commentary on the seething sexual tension that lies under most contemporary works from the Victorian era. The quote below is some of the most exquisite words I've ever seen put to a page.
"I sometimes have a queer feeling with regard to you--especially when you are near me, as now: it is as if I had a string somewhere under my left ribs, tightly and inextricably knotted to a similar string situated in the corresponding quarter of your little frame. And if that boisterous Channel, and two hundred miles or so of land come broad between us, I am afraid that cord of communion will be snapt; and then I've a nervous notion I should take to bleeding inwardly. As for you,--you'd forget me." — Edward Rochester, Jane Eyre

Edward is expressing not only his love for Jane, but describing the connection he has with her that is so strong it is a tangible sensation to him. He's convinced that if this "physical" connection is broken, it will produce an unbearable physical pain for him. When I read this quote, I can hear and feel the passion of Edward's words. They ring with a vibrancy and depth of feeling that while dramatic is so beautiful in its intensity to me. Here is a man who loves not with just his body, but with the depth of his soul. What woman doesn't want her hero to love her so completely? These words make me sigh every time I read them, and they're a bar I use to measure my own work by. When I write something that makes me feel as moved as I do when I read Edward's impassioned words, I feel like I've achieved something.
These next two quotes I like to refer to when I'm in a rut and feeling sorry for myself. They're a reminder that I am what I believe I am. I am the Captain of my soul as
William Ernest Henley
says in his poem Invictus. I control how I write, what I write, and why I write. Perhaps the "why" is the most important piece of that equation.
We are what we repeatedly do. Excellence, then, is not an act, but a habit.— Aristotle
What we think, we become. — Buddha

I continuously have to come back to these two quotes as a way of reminding myself that reviews are opinion only; and that if I believe I've done the best job possible, then that's what counts. These quotes also are a reminder to keep stretching upward for that elusive best-selling book. It's a reminder that excellence is not a one-time thing. It's something one must work at.

Now when it comes to inspiration, who better than the man who knew how to make little kids and BIG kids happy. Walt Disney is an inspiration in and of himself. He was pretty much a "loser" until he struck gold with a small mouse. And the man clearly dealt with disappointment, thus this quote of his, which is my favorite to go to when I get a rejection of any kind.
You may not realize it when it happens, but a kick in the teeth may be the best thing in the world for you. — Walt Disney
One of the things about writing is that there are so many "rules." Craft is something that has to be continuously honed, while ensuring that a book is entertaining and enjoyable for a reader. But when one gets so wrapped up in the idea of rules, one forgets to have fun, and I think Kate Hepburn says it quite nicely when it comes to any kind of rules.
If you obey all the rules, you miss all the fun. — Katherine Hepburn
And because I ALWAYS save the best for last, it's my quote from my favorite New Age/instrumental composer,
Yanni
. If you're not familiar with him, he's written some wonderful uplifting compositions. I've got all his CDs and I go to his concerts as often as possible. He's got this ability to uplift you with his music. Perhaps that's why I love his quote.
A little bit of fear means you are doing something worth doing - you are stretching... You are going outside your immediate grasp. — Yanni

Whenever I'm feeling scared, exhausted, and pushed to the wall, I read this quote. It reminds me that I'm not the only one who's felt fear at the thought of doing something different. I mean here's this gifted composer who makes my heart and mind sing when I listen to his music, and he's plainly admitted that he has fear and what it means when he experiences it.

All of these quotes serve one purpose or another for me. They inspire me to push onward. Life isn't always easy, and I know that reading a quote that says others "get" that makes it a little easier to get over the humps in life.

So what inspires you? Do you have any favorite quotes that you go to for inspiration?
The truth of the soul.
Lysander Condellarie never understood why he had telepathic and telekinetic powers until the night his Praetorian father tortured him and left him for dead. Now, the half-angelic, half-demonic face he sees in the mirror is a reminder of the monster he must keep hidden or face expulsion from the order of assassins know as the Sicari. But his dreams of Ancient Rome hint at a destiny he finds hard to accept, especially when it involves the woman he loves, but can never have.
The consequences of desire.
A gifted healer in the Order, Phaedra DeLuca witnessed her mother's murder when she was just a little girl. The haunting memory makes her loathe everything Praetorian. When she travels to Rome in search of an ancient artifact, she must work alongside a man who once cruelly rejected her love and healing touch. But her dreams of Ancient Rome tell of an irreversible and possibly dangerous future. For the distant past and present are about to collide--with the one man she is destined to love.
Congrats Monica on your new book! Monica Burns is an award-winning author of erotic romance, and penned her first short romance story at the age of nine when she selected the pseudonym she uses today. From the days when she hid her stories from her sisters to her first completed full-length manuscript, she always believed in her dream despite rejections and setbacks. A workaholic wife and mother, Monica believes it's possible for the good guy to win if they work hard enough.You can find out more about Monica and the romances she writes on her website
www.monicaburns.com
, her
blog
, on
Twitter
, and on
Facebook
, as well as her
Newsletter
.
Assassin's Heart
releases on September 7, so there's still plenty of time to pre-order it so that you can have it in your hands as soon as it's available. In case you didn't already know Assassin's Heart
is the second book in her
Order of the Sicari series
.
Assassin's Honor
, the first book, was released in June 2010. You can read the first three chapters of that book
here
, and to immerse yourself even further into this world you can learn more about the Sicari language
here.
To celebrate the release of ASSASSIN'S HEART Monica has generously offered to giveaway both the first and the second book in the series. That's right, you could win a signed copy of
Assassin's Heart
, or
Assassin's Honor
! Here's how you can enter to win...
Ways to earn entries:
Mandatory: Answer the question Monica asked readers in her post and indicate which book you would prefer to win (good for 1 entry)
Mandatory: You MUST be a Google Friend Connect (GFC) follower in order to be eligible to win (unfortunately an email subscriber, or subscription in Google reader, and a follower are not the same thing so make sure you are signed up as a follower if you'd like to win this book)
If you have a blog, or even if you don't, you can earn extra entries by telling your friends. If they successfully enter to win and mention that you sent them you can each earn extra entries. You can blog about it with a link to this post, post it on Facebook, Twitter, email...or even word of mouth (good for 5 entries for the referrer and the commenter for each friend) . Please note that to earn the points they must mention your GFC name so that I can match you.
Purchase any item from the Seductive Musings Amazon store by using this link, or the Amazon widget contained within this post and email a copy of your purchase receipt to me no later than the deadline to enter (email available in sidebar). Sorry purchases made prior to this date do not apply, and link contained in this post must be used. No faxes or snail mail copies are allowed. No purchases are necessary to win. (good for 25 entries, or 50 entries if a purchase is made from the featured author's available titles)
How to enter:
You can choose to enter as many different ways that you want, but please place all of your entries in ONE comment
Rules and disclaimers:
This contest is open to anyone. However, shipping and handling fees for shipment of the book outside of the US is the responsibility of the winner. International winners can pay the required postage to Monica via Paypal.
You must be at least 18 years or older, or of legal age in your country
To ensure as many readers as possible have a chance to win a copy of her book, Monica only awards one copy per reader, per household.
The contest will end on August 27 at 11:59 pm EST and winner will be posted after they have been selected
Winner(s) will be selected using Random.org
The winner(s) will have THREE days from the date they are posted to provide a mailing address. If you do not contact me within three days a replacement winner will be selected. NO EXCEPTIONS
The book(s) will be mailed directly from the publisher or author and no substitutions are allowed
Seductive Musings is not responsible for prizes that are not honored, distributed in a timely manner, lost, stolen, or damaged during transit
All giveaways are subject to change/cancellation without prior written notice
Good Luck!
p.s. don't forget that every meaningful comment you make from Aug 1-Sept 4th will earn you an entry in the "Feel the Heat" giveaway. Click the link for full details.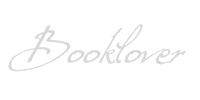 *I am an Amazon affiliate and receive a small (and I mean very small) referral fee for purchases made using a link on this blog. I don't use Amazon to earn money, I use it because the widgets are cool, easy to use, and serve my purposes to showcase books & such with minimal effort, but most importantly they have great prices and offer both new and used items. As a book addict I love that I can find just about anything I want in one place. If you are going to purchase a featured book anyway, and you know you won't pay more by using the links on this blog than you would by visiting Amazon on your own, I will be eternally grateful for supporting this blog by using the links, and don't forget that the referral fees from your purchases will sponsor the "Reader Rewards" giveaways :)