Friday, August 27
***This giveaway has ended, but you should still read the post...it's worth your time:) Thanks for joining the fun!***
Kilted heroes are so nice I thought we'd feature them twice :) That's right my friends I have yet another Highland hero for you today, and his book has the most perfect title SEDUCED BY A HIGHLANDER
. I think I'm in love :) Which according to my sun sign I easily fall in love...so apparently next week I will be in love with a new hero. I think I can live with that, but for now I'm a happy Booklover :)
Paula Quinn is my guest today to talk about her new historical romance SEDUCED BY A HIGHLANDER, how astrology plays a part in her character's personalities, as well as her seductive kilt clad hero Tristan (which I think is just about one of the most romantic names) and who consequently is a fellow Gemini. No wonder he's so charming :) Read and enjoy!
Welcome back to Seductive Musings Paula! I think we can both agree that it doesn't get much hotter than a man in a kilt. What do you think it is about a kilt that is so irresistible? And what makes Highlanders such great heroes in your opinion?
Hi, it's wonderful to be back at Seductive Musings! Thanks so much for having me.
I think the consensus that there's nothing hotter than a man in a kilt is shared by many women. In fact, I recently asked my readers what makes a Highlander so irresistible and the response was enormous. Pardon the pun, but size does matter! Who doesn't like a tall, broad-shouldered man with great legs? Let's not forget also, that it's pretty windy in Scotland!
On a more serious note though, I believe, and so do my readers, that Highlanders, because of their environment, are harder, more determined to protect what they love. They are stubborn men who aren't afraid to look danger straight in the face. They are confident men who appreciate women with moxie. Their loyalty to their clan and cause makes them dependable, while their big, blood-stained Claymores make them dangerous. All these things together make for one irresistible hero.
If you had an opportunity to provide only a two or three sentence "teaser" quote from SEDUCED BY A HIGHLANDER, to grab the attention of potential readers and give them a glimpse and feeling of what the story is about what would it be?
One of my favorite quotes from Seduced By A Highlander takes place after Tristan saves Isobel's brothers from a raiding clan.
"Tell me what I must do to gain yer favor."
"What would ye do with it after I gave it to ye?"
"I would show ye who I am, The man I've been hidin' from everyone else."
Tell us about your hero, Tristan MacGregor. What do you think will make readers, much like his heroine Isobel, fall in love with him despite being sworn enemies ever since his clan murdered her father? And can you tell us a little bit about their story in SEDUCED BY A HIGHLANDER?
Oh, Tristan. He was, by far, one of my most difficult heroes to write. And the most gratifying. Outwardly, he's a charming, unrepentant rogue who has no trouble at all winning men to his side...and women to his bed. He's approachable and inviting, yet he is able to remain remarkably aloof toward the people in his life, including his family. It's all a marvelous facade. And he had me fooled right up until my revisions.
As a child, Tristan was scarred-not physically, but emotionally-by a tragic event of his doing. It changed who he was and who he had wanted to become. He's been running from his life for ten years. But Isobel Fergusson, daughter of his clan's most hated enemy, reminds him of all he's lost and what he needs to gain back in order to become a knight in shining...ok, so it's not all that sparkling..rusty armor.
Now tell us about your heroine, Isobel. What makes her the perfect woman for Tristan? What are some of the qualities that attracts him to her and makes her irresistibly tempting?
Isobel is loyal to a fault to her family of six brothers. Orphaned by the MacGregors when she was a child, she has taken on the roll of mother, cook, nurse, referee, housecleaner, farmer-everything her brothers need her to be, and leaving her no time for what she is. A woman. When she first meets Tristan, she's unaware that he's a hated MacGregor and after an afternoon of being swept off her feet, she is able to look beyond his notorious reputation and see what no one has cared to look for in the last ten years. A gallant man. Of course, when she learns his true identity, she refuses to speak to him ever again, let alone trust him when he suggests a way of ending the feud between their families. She's perfect for Tristan because, like him, she is hard on the outside, but vulnerable within--and because she hates him. Tristan MacGregor has never before had to try to win a woman who hated him--or that woman's six brothers.
What's your favorite scene or moment from SEDUCED BY A HIGHLANDER, and why? Can you describe it, or provide a short excerpt for us without giving too much away?
One of my favorite scenes is the day after Tristan is first rejected by Isobel. He leaves the company of a beautiful admirer to follow Isobel and perhaps share another word with her.
But even as he steadied his pace to keep a short distance behind her, Tristan knew that his desire to speak to Isobel again had less to do with defending himself or his kin than was wise to admit aloud. He already missed the ease with which they spoke, the spark of intelligence in her emerald eyes, her ability to see the best in him when no one else had ever bothered looking.



Silently, he watched her make her way down the long corridor, passing the Gallery without pause. He surveyed her form and cocked his head a little at the soft sway of her hips. The hem of her kirtle was somewhat tattered, but she passed a half dozen statelier dressed ladies with her chin tilted upward. The pride she possessed made him breathless.He was deciding how best to approach her when she suddenly turned, stilling him with a fiery glare.




"Do ye intend to follow me around the entire duration of my stay, MacGregor?"




Lifting his gaze from the roundness of her backside, he couldn't help but smile at her caustic tone and large, wary eyes. She was like an unbridled rush of fresh air to his lungs, and he wanted more. "Now that I've enjoyed the view from such a vantage point, Miss Fergusson," He moved quietly toward her. "I confess the likelihood is quite high."




He didn't miss the high flush spreading across her cheeks, or the way she practically trembled with the effort it took her not to tear one of the old swords off the wall and strike him with it.




"Is this where am I supposed to swoon like all yer other little sheep?" she asked him, relying on her sharp tongue instead. She wielded it with zest. "They might think ye are a ram, but I know now what ye truly are."




No one knew that, not even him, Tristan thought as his wee game to bask in her temper came to an abrupt end. Outwardly, he could be many things, change with his surroundings like a chameleon. But no where in him was there a cold-blooded killer.




"Tristan?"




Someone called out from down the corridor. It was Mairi's voice. Hell. The rest of his kin might disregard his interest in Isobel trusting that it would not last long and knowing there was nothing they could do about it short of locking him away somewhere, but his sister had a tendency toward violence.




"Meet me in the Privy Garden at midnight," he said quickly, counting the moments until Mairi saw them together. "and let me prove that ye're wrong."




Isobel looked about to laugh and for an instant Tristan considered giving up all to watch her do it.




"My answer," she told him tightly, "is the same as the last time ye invited me fer a walk. Ye are deranged if ye think I will agree to a clandestine meeting with my worst enemy, Mister MacGregor. Utterly and completely deranged."




He had to agree with her.
What are five fun facts about you or this book, that readers would love to know?
Let's see, five fun facts about me or the book...Ok, here goes:
Tristan was fashioned after an Italian actor named Daniele Liotti and Errol Flynn! Watch any classic Errol Flynn movie and feel your knees come undone by the man's charismatic smile alone.
The biggest inspiration I get for a book comes from music.
I love studying astrology and always apply the traits of a sign to my characters. Sometimes I don't pick my characters sign, they do. Rob (from Ravished By A Highlander) was conceived in Laird of the Mist. The months aligned perfectly to make him a Taurus. A sign he fit to a tee. Tristan's mother was already pregnant with him in A Highlander Never Surrenders at the end of Autumn. He was born in late May, making him a Gemini. And when they say Geminis are dual natured, they aren't kidding. Tristan is a perfect example.
I've always wanted to write a hero named Tristan. It's one of my favorite names for a man. The other is William.
Tristan's name means "sorrow", but remember, he's a Gemini. You'll have to read the book to know what I mean. :)
If you could ask readers a question what would it be?
Look up your birth sign
, find one characteristic that fits you perfectly and tell me what it is.
Finally, just for fun…if you could write the "fortune" in a fortune cookie what would it be?
I'll let Tristan answer that one.
"To yourself, be true."
SINS THAT CAN'T BE FORGIVEN
Tristan MacGregor is famed throughout the Highlands as a silver-tonged seducer and an unrepentant rogue. Bold and charming, he's dallied with many women, yet none as mysterious as the lass he steals a kiss from at king's court. Little does he know this beauty is one of his clan's greatest enemies.
PASSION THAT CAN'T BE DENIED
Isobel Fergusson has despised the bloodthirsty MacGregors ever since they murdered her father. She's horrified to learn that the handsome stranger she kissed is of this clan. But Tristan means to possess her at any cost and Isobel's body turns traitor at his touch. Can a man she's sworn to hate be the only one she can ever love?
Congratulations Paula! In case you didn't know, SEDUCED BY A HIGHLANDER
is the second book in her
Children of the Mist series
. The first book,
Ravished by a Highlander
was released earlier this summer and is related to her other
MacGregor family books
.
To celebrate the release of
SEDUCED BY A HIGHLANDER
I have five copies to giveaway courtesy of Forever Romance. Here's how you can enter to win a copy...
Ways to earn entries:
Mandatory: Answer the question Paula asked readers in her interview (hint: it's not the fortune cookie question) (good for 1 entry)
Mandatory: You MUST be a Google Friend Connect (GFC) follower in order to be eligible to win (unfortunately an email subscriber, or subscription in Google reader, and a follower are not the same thing so make sure you are signed up as a follower if you'd like to win this book)
If you have a blog, or even if you don't, you can earn extra entries by telling your friends. If they successfully enter to win and mention that you sent them you can each earn extra entries. You can blog about it with a link to this post, post it on Facebook, Twitter, email...or even word of mouth (good for 5 entries for the referrer and the commenter for each friend) . Please note that to earn the points they must mention your GFC name so that I can match you.
Purchase any item from the Seductive Musings Amazon store by using this link, or the Amazon widget contained within this post and email a copy of your purchase receipt to me no later than the deadline to enter (email available in sidebar). Sorry purchases made prior to this date do not apply, and link contained in this post must be used. No faxes or snail mail copies are allowed. No purchases are necessary to win. (good for 25 entries, or 50 entries if a purchase is made from the featured author's available titles)
How to enter:
You can choose to enter as many different ways that you want, but please place all of your entries in ONE comment
Rules and disclaimers:
This contest is open to US & Canadian addresses only
You must be at least 18 years or older, or of legal age in your country
The contest will end on September 4th at 11:59 pm EST and winner will be posted after they have been selected
Winner(s) will be selected using Random.org
The winner(s) will have THREE days from the date they are posted to provide a mailing address. If you do not contact me within three days a replacement winner will be selected. NO EXCEPTIONS
The book(s) will be mailed directly from the publisher or author and no substitutions are allowed
Seductive Musings is not responsible for prizes that are not honored, distributed in a timely manner, lost, stolen, or damaged during transit
All giveaways are subject to change/cancellation without prior written notice
Good Luck!
p.s. don't forget that every meaningful comment you make from Aug 1-Sept 4th will earn you an entry in the "Feel the Heat" giveaway. Click the link for full details.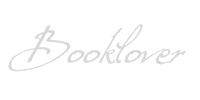 *I am an Amazon affiliate and receive a small (and I mean very small) referral fee for purchases made using a link on this blog. I don't use Amazon to earn money, I use it because the widgets are cool, easy to use, and serve my purposes to showcase books & such with minimal effort, but most importantly they have great prices and offer both new and used items. As a book addict I love that I can find just about anything I want in one place. If you are going to purchase a featured book anyway, and you know you won't pay more by using the links on this blog than you would by visiting Amazon on your own, I will be eternally grateful for supporting this blog by using the links, and don't forget that the referral fees from your purchases will sponsor the "Reader Rewards" giveaways :)