Thursday, August 26
***This giveaway has ended, but you should still read the post...it's worth your time:) Thanks for joining the fun!***
This week we've had heroes who speak French, Italian, and today we introduce another language that makes me weak in the knees, and quite possibly my favorite....the Gaelic language/Scottish accent. I talk a lot about how sexy I think kilts are on this blog, but what does it for me even more is the Scots accent and dialect. I LOOOOVE IT! Spoken, written...doesn't matter to me. Combine the kilt and the accent and I am a complete absolute goner :) Has anyone here heard the songs from
Outlander: the Musical
yet? (you can listen to the songs from the musical
here
, download a free song
here
, and view photos
here
). You better believe I'll be attending the local Celtic fest :) But I digress....
I'm very excited to have award winning and New York Times bestselling author Teresa Mederios as my guest today and she brings with her her sexy Scottish hero from her newest historical romance,
THE DEVIL WEARS PLAID
. Does it get any better?....I don't think so :) Read and enjoy!
Welcome to Seductive Musings Teresa! For you, what makes a romance novel a great love story?
I love a story that makes me laugh and cry and makes me feel like these two people really can't live without each other. That they really somehow require each other to become fully realized individuals. I guess that was a test I made my husband pass before I agreed to marry him. I asked myself if he made me less of who I am or more of who I am and thankfully for both of us, the answer was MORE!
Several of your heroes are Scottish Highlanders, what makes them such great heroes in your opinion?
After visiting the Scotland Highlands a couple of years ago, I was impressed anew with what a beautiful, wild and dangerous country it is and just how tough you have to be to survive. And who can resist a hero with those skills? The very image of the Highlands makes you think words like "wild" and "untamed" and "rugged"--all words we also like to apply to our heroes. The accent is also pretty irresistible. (Just ask all of those Sean Connery and Gerard Butler fans!)
If you had an opportunity to provide only a two or three sentence "teaser" quote from THE DEVIL WEARS PLAID, to grab the attention of potential readers and give them a glimpse and feeling of what the story is about what would it be?
How about what Jamie says to his sworn enemy after he bursts into the church and interrupts the old man's wedding to a nubile young bride?
"Oh, I haven't come for you, auld mon." A lazy smile curved the intruder's lips as he drew a gleaming black pistol from the waistband of his kilt and pointed it at the snowy white bodice of Emma's gown. "I've come for your bride."
Tell us about your hero, Jamie Sinclair. What do you think will make readers, much like his heroine Emmaline, fall in love with him despite being a stolen bride? And can you tell us a little bit about their story in THE DEVIL WEARS PLAID?
Jamie is essentially a noble soul trapped in very difficult circumstances. He becomes a dangerous man because of his hunger for revenge but at his core, there's still a sweetness that Emmaline longs to reveal. I've always loved a good kidnapped bride story, especially when the hero doing the kidnapping is a hunky Higlander like Jamie. Emma is about to marry the man of her nightmares when Jamie bursts into the abbey on his big, black horse and whisks her away. I love that Jamie has physical power over her but she quickly develops emotional power over him.
How about your heroine, Emma, what makes her the perfect woman for Jamie? What are some of the qualities that attracts him to her and makes her irresistibly tempting?
He thinks she's going to be some frail English miss but she turns out to have a very tough core. She refuses to back down from the challenge he represents and he finds her spirit irresistible.
What's your favorite scene or moment from THE DEVIL WEARS PLAID, and why? Can you describe it for us without giving too much away?
I love the moment in the forest when Emma first confronts Jamie after he abducts her. She stands up to him but she also quickly realizes that his tenderness is going to be a much greater threat to her body (and her heart) than his bullying.
What are five fun facts about you or this book, that readers would love to know?
1) The name Emmaline came from a song by a band called
HOT CHOCOLATE
2) My two goals in life were to do romance heroes named Billy and Jamie and I did Billy in
NOBODY'S DARLING
and now I've done Jamie in
THE DEVIL WEARS PLAID
.
3) I fell a little in love with Ian Hepburn, Jamie's former friend, while I was writing the book
4) Jamie's band of merry men are based on the heavy metal band AC/DC. You'll recognize his cousin Bon from his physical description as the late great lead singer Bon Scott.
5) When Jamie and Emma make love the first time, I was listening to IF EVER I WOULD LEAVE YOU from the CAMELOT soundtrack
Finally, just for fun…if you could write the "fortune" in a fortune cookie what would it be?
Don't dream it, be it. (And yes, I stole that from
ROCKY HORROR PICTURE SHOW
.)
AN INNOCENT WOMAN
Emmaline Marlow is about to wed the extremely powerful laird of the Hepburn clan to save her father from debtor's prison when ruffian Jamie Sinclair bursts into the abbey on a magnificent black horse and abduts her in one strong swoop. Though he is Hepburn's sworn enemy, Emma's mysterious captor is everything her bridegroom is not--handsome, virile, dangerous...and a perilous temptation for her yearning heart.
A DANGEROUS MAN
Jamie expects Emma to be some milksop English miss, not a fiery, defiant beauty whose irresistible charms will tempt him at every turn. But he cannot allow either one of them to forget he is her enemy and she his pawn in the deadly Highland feud between the clans. Stealing his enemy's bride was simple, but can he claim her innocence without losing his heart?
Many thanks Teresa for being my guest and congrats on your new book! And when it comes to favorite names for heroes mine is, hands down, Jamie (anyone who's followed this blog for awhile knows why).
Teresa Medeiros wrote her first novel at the age of twenty-one. Her May 2002 release, A KISS TO REMEMBER, was chosen as one of the "Top 10 Romances of the Year" by Booklist magazine, the official publication of the American Library Association, while ONE NIGHT OF SCANDAL, her August 2003 release, won the Romantic Times Reviewer's Choice Award for Best Historical Romance of 2003. She lives in Kentucky with her husband and her cats Willow and Buffy the Mouse Slayer. If you'd like to learn more about Teresa and the books she writes you can find her at her website
www.teresamedeiros.com
,
Facebook
,
Twitter
, and
newsletter
.
To celebrate the release of
THE DEVIL WEARS PLAID
by Teresa Medeiros, her publisher Pocket Books has offered to giveaway one copy of her new book. Here's how you can win:
Ways to earn entries:
Mandatory: Leave a meaningful comment (more than I'd like to win) AND answer the question based on the excerpt using this form. (good for 1 entry)
Mandatory: You MUST be a Google Friend Connect (GFC) follower in order to be eligible to win (unfortunately an email subscriber, or subscription in Google reader, and a follower are not the same thing so make sure you are signed up as a follower if you'd like to win this book)
If you have a blog, or even if you don't, you can earn extra entries by telling your friends. If they successfully enter to win and mention that you sent them you can each earn extra entries. You can blog about it with a link to this post, post it on Facebook, Twitter, email...or even word of mouth (good for 5 entries for the referrer and the commenter for each friend) . Please note that to earn the points they must mention your GFC name so that I can match you.
Purchase any item from the Seductive Musings Amazon store by using this link, or the Amazon widget contained within this post and email a copy of your purchase receipt to me no later than the deadline to enter (email available in sidebar). Sorry purchases made prior to this date do not apply, and link contained in this post must be used. No faxes or snail mail copies are allowed. No purchases are necessary to win. (good for 25 entries, or 50 entries if a purchase is made from the featured author's available titles)
How to enter:
You can choose to enter as many different ways that you want, but please place all of your entries in ONE comment
Rules and disclaimers:
This contest is open to US addresses only
You must be at least 18 years or older, or of legal age in your country
The contest will end on August 29 at 11:59 pm EST and winner will be posted after they have been selected
Winner(s) will be selected using Random.org
The winner(s) will have THREE days from the date they are posted to provide a mailing address. If you do not contact me within three days a replacement winner will be selected. NO EXCEPTIONS
The book(s) will be mailed directly from the publisher or author and no substitutions are allowed
Seductive Musings is not responsible for prizes that are not honored, distributed in a timely manner, lost, stolen, or damaged during transit
All giveaways are subject to change/cancellation without prior written notice
Good Luck!
p.s. don't forget that every meaningful comment you make from Aug 1-Sept 4th will earn you an entry in the "Feel the Heat" giveaway. Click the link for full details.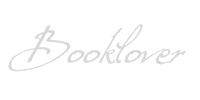 *I am an Amazon affiliate and receive a small (and I mean very small) referral fee for purchases made using a link on this blog. I don't use Amazon to earn money, I use it because the widgets are cool, easy to use, and serve my purposes to showcase books & such with minimal effort, but most importantly they have great prices and offer both new and used items. As a book addict I love that I can find just about anything I want in one place. If you are going to purchase a featured book anyway, and you know you won't pay more by using the links on this blog than you would by visiting Amazon on your own, I will be eternally grateful for supporting this blog by using the links, and don't forget that the referral fees from your purchases will sponsor the "Reader Rewards" giveaways :)