Tuesday, August 10
***This giveaway has ended, but you should still read the post...it's worth your time:) Thanks for joining the fun!***
My guest today is a new to me author this year. I had heard so many great things about both her historical and contemporary romances that I knew I wanted to make sure and find out what I had been missing out on....sooner rather than later. So when I saw she had a new historical romance being released this summer I was eager to learn more about it.
I read the excerpt and was immediately hooked. Now normally I am all about the heroes in a romance, but Marissa was so delightfully different than most of the historical heroines that I've read that I couldn't wait to read the whole story....and that was before I got to really know the more than hero-worthy Jude :) Having had the pleasure of reading Jude and Marissa's entire love story in A LITTLE BIT WILD, I can safely tell you that it was humorous, touching, emotional, and sexy with great supporting characters. I loved it! Did I mention that it was HOT? Yeah, there's a reason why it's included in our "Feel the Heat" celebration...and it's name is Jude!
Victoria Dahl is here today to share her new historical romance, A LITTLE BIT WILD, which is the first book in the York Family series. Read and enjoy!
Welcome to Seductive Musings Victoria! For you, what makes a romance novel a great love story?
Oh, great opening question! Thanks for having me!
In romance novels, I want internal conflict. l I love, love, LOVE torturing my heroes! Gives me shivers just thinking about it. I love it even more when other writers torture their heroes, because I get all the payoff with none of the work.
But conflict aside, for me, true romance--in books and in real life--is about respect. You can have great chemistry. You can have love and romance. But what makes it a long-term love is respect between the hero and heroine. My characters might hurt each other, but I never let them cross the line that would destroy the respect they have for one another. That would ruin everything.
Your newest novel, A LITTLE BIT WILD is the first book in a new historical romance series. Can you tell us a little bit about the books in this series and how they will all be connected?
All the books in this series are centered around the York family. This is kind of a first for me. I often have family connections between my books, but I've never worked so closely with one family, because I don't like writing big families. I don't like all these people around, walking in on the couple or keeping them apart or breaking up kisses. Such a downer! But something about this family called to me. The first book is about Marissa York, the sister and the baby of the family. The second book will be about Aidan, the middle son, who's a bit of a tragic figure. But honestly, I think it was the mother who sucked me into the family. She's...Let's say, "overly dramatic." And she faints on cue. Which is convenient when I need to get rid of her for the kissing and whatnot.
If you had an opportunity to provide only a two or three sentence "teaser" quote from A LITTLE BIT WILD, to grab the attention of potential readers and give them a glimpse and feeling of what the story is about what would it be?
"You just said yourself that you don't even know me!"

"No, Miss York. I said you didn't know me. But I have liked you from the moment we met."

Shocked, Marissa drew back so that she could more easily see his expression. His mouth offered her that crooked smile again, as if he knew some secret about her. And so he did. "You have never even asked me to dance."

"Would you have said yes?"

No. She knew she would have found an excuse not to dance with him, and a sharp stab of guilt left her angry. "Are you saying you were too cowardly to ask, for fear I might say no?"

"On the contrary. I was brave enough not to interfere with your clear affection for graceful young boys."
Tell us about your hero, Jude Bertrand. What do you think will make readers, much like his heroine Marissa, fall in love with him even though he was not her ideal of perfection, and her initial reluctance and stubborn resistance against marrying him despite their undeniable attraction to each other?
Oh, Jude... *sigh*
Sorry, I was distracted for a moment! I think Jude is irresistible, personally, even though he's not handsome. Maybe because he's not handsome, and he relies on his wit, charm and honesty to seduce Marissa. But it probably all goes back to your original question. Jude genuinely likes women. He respects them. And he loves Marissa for who she is, flaws and all. There's nothing sexier than that.
Tell us about your heroine, Marissa, and what makes her the perfect woman for Jude? What are some of the qualities that attracts him to her and makes her irresistibly tempting even though she does her best to convince him that they aren't well suited?
Well, as he admits in the book, he has a weakness for naughty women, and Marissa is definitely naughty. I think he's initially attracted to her because he sees something in her that no one else does. There's an intimacy there, even before she realizes it. I think she's perfect for Jude because she's passionate, and brave, and willing to take chances. He needs a woman who'll take a chance on him. Eventually. ;-)
Can you tell us a little bit about their engaging, funny and at times emotional love story in A LITTLE BIT WILD?
I didn't realize this when I started writing, and it seems silly that I didn't, but this is a Beauty and the Beast story. Marissa is the beauty and Jude is the beast, but in the end, that's not quite how it works out. Jude is truly the noble anchor of the romance, while Marissa needs time to grow into it. She needed to learn so much about herself, and I think that's fair for the time period. These girls were so very, very young when they were dropped into society and expected to find a man to spend the rest of their lives' with. In my opinion, they had the right to make a few mistakes along the way. Thankfully, Jude feels the same way too. Until, of course, he doesn't. What would romance be without a little conflict and drama?
What's your favorite scene or moment from A LITTLE BIT WILD, and why? Can you describe it for us without giving too much away?
Oh, boy. My favorite scene--by far--is one that gives too much away. It involves a confession that Marissa is forced to make...in front of Jude and her whole family. This was actually the very start of my idea for this book. It was the moment that I fell in love with Jude, because his reaction is priceless. Ack! I can't say more! But... how about Jude's final words to Marissa on the subject?
He leaned forward. "Don't feel bad, Marissa. Over the years, I've enjoyed some kissing myself. And such."
What are five fun facts about you or this book, that readers would love to know?
I've never been able to keep an original title for one of my historicals. Ruined became To Tempt a Scotsman. A Rake's Guide to Ruin became A Rake's Guide to Pleasure. As for this book... I don't think I even tried. I just titled it Jude and Marissa, and let the publisher decide. I think they did a great job.
There were no plans for Jude to bathe in front of Marissa in this book. He did that himself. Cheeky monkey.
I've never written an innocent, untouched heroine, but I do have plans for one for the future. Tentative plans.
I use the names of friends and family in my books. My sister Danielle was offended that I named a maid after her in my first book. But it was a French maid. My best friend is a street urchin in my second book...an awesomely smart street urchin! I can't believe the ingratitude.
My favorite historical romance is As You Desire by Connie Brockway. It makes me so very happy.
Can you tell us about some of your upcoming releases, or new projects that we can look forward to?
Next August comes Aidan York's book. It's currently untitled (for obvious reasons). I'm about 3/4 of the way through that book and I'm torturing Aidan quite nicely, poor chap. Marissa will be back for a little meddling in her brother's love life.
I'm also working on a big contemporary series for next year. Like the York series, it's centered around a family of two brothers and a sister. Except they own a brewery in Boulder, Colorado, so the story similarities end there (aside from the given that none of the women are innocent or untouched.) So it's a hugely busy year for me, but I'm having a great time!
Finally, just for fun…if you could write the "fortune" in a fortune cookie what would it be?
"Your nights will soon be filled with adventure."
He is not what she had in mind.
Jude Bertrand is not an excellent dancer. Nor does he wear the most fashionable coats. But when Marissa York's brother approaches him, desperate to preserve Marissa's tenuous reputation, Jude does prove heroic enough to offer to marry the girl. In fact, the union should more than make up for his lack of social graces - and his own scandalous past...
But minds change...
Marissa knows that betrothal to the son of a duke - even one as raw and masculine as Jude - will save her from ruin, but that doesn't mean she's happy about it. Soon, though, she finds that Jude has a surprisingly gentle touch - and plans to use it to persuade Marissa that their wedding day cannot come soon enough...
Congratulations Victoria! As I've mentioned before, I've already had the pleasure of reading A Little Bit Wild and I can tell you that I completely loved it...especially Jude :) I can also say that the favorite scene that Victoria mentioned in the interview was also my favorite....even though this book has many wonderful moments, it's my fav (although the scene in which Jude bathes in front of Marissa is also a tempting choice). I'm really looking forward to Aiden's story (even though I'll have to wait an ENTIRE YEAR for it). I have to keep reminding myself that good things come to those who wait :)
If you'd like to find out more about Victoria Dahl and the historical, contemporary and paranormal romances that she writes you can find her at her website
www.victoriadahl.com
, or on
Twitter.
To celebrate the release of Victoria's new historical romance,
A LITTLE BIT WILD
, she is giving away a signed copy of this book, the 1st in her new
York Family series
. Here's how you can enter to win:
Ways to earn entries:
Mandatory: Leave a meaningful comment AND answer this question: Who's your favorite naughty heroine and why? (good for 1 entry)
Mandatory: You MUST be a Google Friend Connect (GFC) follower in order to be eligible to win (unfortunately an email subscriber, or subscription in Google reader, and a follower are not the same thing so make sure you are signed up as a follower if you'd like to win this book)
If you have a blog, or even if you don't, you can earn extra entries by telling your friends. If they successfully enter to win and mention that you sent them you can each earn extra entries. You can blog about it with a link to this post, post it on Facebook, Twitter, email...or even word of mouth (good for 5 entries for the referrer and the commenter for each friend) . Please note that to earn the points they must mention your GFC name so that I can match you.
Purchase any item from the Seductive Musings Amazon store by using this link, or the Amazon widget contained within this post and email a copy of your purchase receipt to me no later than the deadline to enter (email available in sidebar). Sorry purchases made prior to this date do not apply, and link contained in this post must be used. No faxes or snail mail copies are allowed. No purchases are necessary to win. (good for 25 entries, or 50 entries if a purchase is made from the featured author's available titles)
How to enter:
You can choose to enter as many different ways that you want, but please place all of your entries in ONE comment
Rules and disclaimers:
This contest is open to US & Canadian addresses only
You must be at least 18 years or older, or of legal age in your country
The contest will end on August 14 at 11:59 pm EST and winner will be posted after they have been selected
Winner(s) will be selected using Random.org
The winner(s) will have THREE days from the date they are posted to provide a mailing address. If you do not contact me within three days a replacement winner will be selected. NO EXCEPTIONS
The book(s) will be mailed directly from the publisher or author and no substitutions are allowed
Seductive Musings is not responsible for prizes that are not honored, distributed in a timely manner, lost, stolen, or damaged during transit
All giveaways are subject to change/cancellation without prior written notice
Good Luck!
p.s. don't forget that every meaningful comment you make from Aug 1-Sept 4th will earn you an entry in the "Feel the Heat" giveaway. Click the link for full details.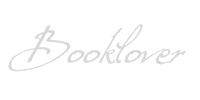 *I am an Amazon affiliate and receive a small (and I mean very small) referral fee for purchases made using a link on this blog. I don't use Amazon to earn money, I use it because the widgets are cool, easy to use, and serve my purposes to showcase books & such with minimal effort, but most importantly they have great prices and offer both new and used items. As a book addict I love that I can find just about anything I want in one place. If you are going to purchase a featured book anyway, and you know you won't pay more by using the links on this blog than you would by visiting Amazon on your own, I will be eternally grateful for supporting this blog by using the links, and don't forget that the referral fees from your purchases will sponsor the "Reader Rewards" giveaways :)