Monday, August 16
Sorry, but the image containing the Monday's Muse has been removed from this blog so as not to violate any copyright issues. Thanks for your understanding!
Happy Monday! I'm trying verrry hard to sound chipper about it. You know the whole positive thinking thing? Yeah, it's not working yet, but I remain hopeful :) This weeks' Muse makes me feel all sorts of happy good, positive, not to mention yummy things!!! I decided since last week was all about "the back" that we should have another tempting type of view. Right now, our Muse is the best thing I have going for this Monday.
Blog News:
We're going to have a new Review feature here @ Seductive Musings! Isn't that exciting? I'm excited about it, so I hope once you learn more about it you will be to. I like to think that most of the readers of this blog have similar reading tastes as my own. This has proved true for the most part whenever I read your comments based on reviews or thoughts I've mentioned in a post or review. So it got me to thinking, especially since I am not able to review all of the books I have read or want to read. I always value your thoughts and opinions about books and often rely on your recommendations when considering a new book or author. I'd like to introduce a new feature here at Seductive Musings what I am currently going to call a "Collective Review" (the name may change, I'm not sure). What is that you ask? Let me explain....
On Monday's I'll occasionally ask you to submit titles of books or authors that you are curious about, but would like to more about before buying it or adding to your reading list.
You'll submit books that you would like to have honest opinions about from your fellow readers in a comment.
If I get several titles nominated I will hold a brief survey to find out which book Musings readers are most interested in learning or sharing about first.
Then later that week, once the title of the "Collective Review" has been decided, I will post the picture and blurb and if I have read it I will share my thoughts on the book and you can also share yours.
Then anyone who has read the book, reviewed the book themselves, or read a great review on another blog can share their thoughts/links with the other readers of the blog in a comment. For instance, if you've reviewed the book on your blog and thing others might be interested in reading it you can leave a link, or if you've read a review that you thought was a great representation of the book you can leave a link....or you can share your thoughts as a mini review.
The only requirements that I ask is that the book has been released (no coming soons) & you try not to post any spoilers, that your comments be constructive (what you liked and why, or what you didn't like and why) and honest in your opinion. And if you'd like you can even give the book a star rating and sensuality rating based on the ratings on this blog (which I will be updating soon).
What do you think, yeah or nay? I'm also asking for the first requests for the Collective Review. You can place your nominations in the comments. I'd also be interested to know if you would welcome one or two guest reviewers here @ Musings. I'd like to know you thoughts on that as well.
Here's what else you can look forward to this week:
Author KT Grant will be my guest on Friday to celebrate her new e-book, For the Love of Mollie
There is a new Tempting Trailer for Megan Hart's upcoming new novel in the Order of the Solace series, Selfish is the Heart
If there is more than one nomination for the Collective Review we'll have a brief poll (prob Wed)
Last but not least a few reviews, of the non-Collective sort...I promise
Final thoughts....I read
Nauti and Wild
this weekend, and can I just say it totally lived up to the wait! I L.O.V.E.D. both stories by Jaci Burton and Lora Leigh, but have to say that if I had to choose a favorite it would have to be Riding the Edge by Ms. Burton. HOT! (as well as a good story).
Take Care!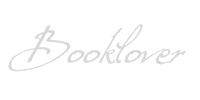 *I am an Amazon affiliate and receive a small (and I mean very small) referral fee for purchases made using a link on this blog. I don't use Amazon to earn money, I use it because the widgets are cool, easy to use, and serve my purposes to showcase books & such with minimal effort, but most importantly they have great prices and offer both new and used items. As a book addict I love that I can find just about anything I want in one place. If you are going to purchase a featured book anyway, and you know you won't pay more by using the links on this blog than you would by visiting Amazon on your own, I will be eternally grateful for supporting this blog by using the links, and don't forget that the referral fees from your purchases will sponsor the "Reader Rewards" giveaways :)