Monday, August 2
Sorry, but the image containing the Monday's Muse has been removed from this blog so as not to violate any copyright issues. Thanks for your understanding!
Our Muse this week is inspired by my most recent read. I read
Addicted
by Charlotte Featherstone this weekend and it completely blew me away. I knew that I liked this author's story telling, and knew that Barbara from Happily Forever After loved it so I had high hopes, but it was so much more than I even expected. I practically read it in one day (even though it's over 400 pgs) because I just couldn't put it down. I loved
Sinful
, but I think I might love Lindsay and Anais's love story just a tad more than Wallingford and Jane's....but it's a close call. If you've not read either, but love historical romances then I think these are both MUST reads. Really.
I'm at a place right now after finishing Addicted where I even hate to start a new book, because I fear it just won't be as good. Do you get that way after reading a great book? I almost wish I could reread it and experience it for the first time all over again. So to savor my Addicted reading high I searched my Muse archives for someone who might embody the hero, Lindsay. He's not typically the type of hero I go for....he's not as alpha as I usually like, he's more of a poet type, sensitive and a romantic, yet intense. I absolutely loved him and Anais both. I loved them together. In the book he of course is handsome and has longish dark somewhat curly locks and beautiful eyes. If I were to reread the book this is who I would envision when picturing Lindsay in my mind. I could just stare at him ALL day.
Here's what's happening this week:
Monday: author Lorelei James
Tuesday: author Jaci Burton
Wednesday: author Kate Pearce
Thursday: author Megan Hart
Friday: author Erin McCarthy
Saturday & Sunday: maybe some reviews, and definitely some winners and a day of much needed rest :)
What else is new on the blog this week?
I'll be updating the Tempting New Releases in the left sidebar with all of the new print releases out this month. Hopefully I'll be able to get this done by Tuesday
I have a new Tempting Trailer for your viewing pleasure in Shiloh Walker's VEIL OF SHADOWS which releases on Sept 7th.
I also updated the Upcoming Events calender with a few new additions
And there are a few new sponsors. You might be interested in Lila DiPasqua's Awakened by a Kiss, or the new e-book publisher Decadent Publishing. You can check them both out on the right hand sidebar.
Finally, over the weekend I also thought some more about the "Feel the Heat" giveaway and my readers who don't have blogs and didn't really have a way to earn those 25 bonus entries. So I added an update to the original post for way that you can earn bonus points even if you don't have a blog that I hope you might find fun.
p.s. don't forget that every meaningful comment you make from Aug 1-Sept 4th will earn you an entry in the "Feel the Heat" giveaway. Click the link for full details.
That's it for now, have a good one!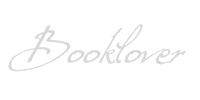 *I am an Amazon affiliate and receive a small (and I mean very small) referral fee for purchases made using a link on this blog. I don't use Amazon to earn money, I use it because the widgets are cool, easy to use, and serve my purposes to showcase books & such with minimal effort, but most importantly they have great prices and offer both new and used items. As a book addict I love that I can find just about anything I want in one place. If you are going to purchase a featured book anyway, and you know you won't pay more by using the links on this blog than you would by visiting Amazon on your own, I will be eternally grateful for supporting this blog by using the links, and don't forget that the referral fees from your purchases will sponsor the "Reader Rewards" giveaways :)