Monday, August 9
Sorry, but the image containing the Monday's Muse has been removed from this blog so as not to violate any copyright issues. Thanks for your understanding!
In honor of our "Feel the Heat" celebration I thought it only fitting that our Muse this week make us really "feel the heat"! Someone turn on a fan, because he makes hot and sweaty look more than just a little bit tempting :)
I don't have too much else to share..especially after introducing our Muse. I didn't read much this past week. Yes, I was busy with all of the blog guests, but I was also finding it hard to get into any book that I started. I totally blame Charlotte Featherstone for that after reading
Addicted
. I did manage to read the new (or not so new) Christina Dodd historical romance,
In the Duke's Bed
, and thought it was very mediocre. Although many of her latest books have been that way for me. I used to love her historicals so much that I followed her into her paranormal series. I don't know if it's just me that's changed, or if her writing just isn't as good, or what....I don't quite know. I was a little disappointed, but honestly after reading her last couple of books I wasn't entirely surprised by my overall reaction. She may be an author that I give up entirely this year because normally can read two, maybe three books in a week, but this past week it took me all week of pushing myself to finish this book.
However, the good news is I did start a new book on Sunday,
Dangerous Secrets
by Lisa Marie Rice, and am really liking it so far. This is my first book by Lisa Marie (aka Elizabeth Jennings). She was on my list of authors to try in 2010 and I was finally was able to get my hands on one of her books. I can already tell that I will be on the hunt for more of her novels :) Other than that I don't have a whole lot to report. Except for the following:
Victoria Dahl will be here tomorrow to talk about her new historical romance A Little Bit Wild (which I loved)
Alexandra Hawkins was supposed to be here on Wednesday, but due to pressing deadlines we had to reschedule her guest appearance for Wednesday September 1st. So on Wedneday I will have a WHOLE LOTTA winners to announce and hopefully two reviews too.
Elizabeth Hoyt will be here on Thursday to celebrate her new historical romance (which starts a new series) Wicked Intentions
So there's this week in a nutshell. I'm hoping to post a few reviews and try and catch up a little. If you haven't already entered the giveaways from last week (at least for the ones that are still going on) then do so ASAP. And remember every comment in August earns you an entry in the "Feel the Heat" giveaway :)
Happy Monday!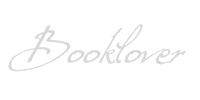 *I am an Amazon affiliate and receive a small (and I mean very small) referral fee for purchases made using a link on this blog. I don't use Amazon to earn money, I use it because the widgets are cool, easy to use, and serve my purposes to showcase books & such with minimal effort, but most importantly they have great prices and offer both new and used items. As a book addict I love that I can find just about anything I want in one place. If you are going to purchase a featured book anyway, and you know you won't pay more by using the links on this blog than you would by visiting Amazon on your own, I will be eternally grateful for supporting this blog by using the links, and don't forget that the referral fees from your purchases will sponsor the "Reader Rewards" giveaways :)