Monday, August 23
Sorry, but the image containing the Monday's Muse has been removed from this blog so as not to violate any copyright issues. Thanks for your understanding!
I needed a pick me up in a big way today. I had a great Saturday and a bad Sunday....I don't want to talk about it :( So to make me feel better I decided our Muse this week was going to be someone who we've all been drooling over ever since we first saw his cover. Do you recognize him...if not let me give you a little hint...
Ladies (and a few gents), I give you the original for Jaci Burton's
The Perfect Play
. I think he is a perfect combination of our last two muses and then some. That picture is just...wow, I mean is anyone that delicious for real? *Sigh* Is it a wonder that football is my favorite professional sport (followed closely by rugby). I know it's a long time until we can get our hands on him, but he gives me all sorts of happy hormones. I think I might be feeling better already :)
What else do I have for you this week? Let's see....
I updated the Tempting Trailer and it now features Kresley Cole's new paranormal romance that is out this week, Demon From the Dark. I need to do some catch up because now I'm two books behind in this series.
And, the first "Collective Review" is also posted today. Since I didn't receive any nominations I thought I would select an author that is on my read list for this year. I would love to know what you thought of Nothing Denied by Jess Michaels, so if you've read it or read a helpful review I hope you will make a comment on the post (not this one) and/or leave a link so that we can all share the love together.
My guests this week will be Lila DiPasqua, Monica Burns, Teresa Medeiros and Paula Quinn all with some great giveaways! So I hope you'll join me to celebrate their new releases, and more as we come to the last full week of August. (already?)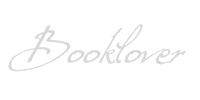 *I am an Amazon affiliate and receive a small (and I mean very small) referral fee for purchases made using a link on this blog. I don't use Amazon to earn money, I use it because the widgets are cool, easy to use, and serve my purposes to showcase books & such with minimal effort, but most importantly they have great prices and offer both new and used items. As a book addict I love that I can find just about anything I want in one place. If you are going to purchase a featured book anyway, and you know you won't pay more by using the links on this blog than you would by visiting Amazon on your own, I will be eternally grateful for supporting this blog by using the links, and don't forget that the referral fees from your purchases will sponsor the "Reader Rewards" giveaways :)