Monday, August 30
Sorry, but the image containing the Monday's Muse has been removed from this blog so as not to violate any copyright issues. Thanks for your understanding!
Over the weekend I watched the movie
The Back-Up Plan
with Jennifer Lopez and Alex O'Loughlin. I didn't really expect much, but I love Romantic Comedies and it seems these days they are few and far between so you gotta take what you can get. And I have to say that I enjoyed it. It make me laugh, and the romance part was sweet....and the hero Alex O'Loughlin was oh so yummy!
I also read the book
All I Ever Wanted
by Kristan Higgins over the weekend and it too was a Contemporary Romantic Comedy, even though it's tagged as a Romance. I can't tell you how many times this book made me laugh. I thought the heroine was absolutely charming and really made the book for me, so much more than the hero. Even though I would classify this as a sweet romance (a few kisses and love scenes were only alluded to) I really enjoyed it. It made me laugh and cry and I loved the characters.
I read the book after watching the movie and even though Alex O'Loughlin doesn't match the description of the hero in the book(at all) I couldn't help but envision him as the hero who is a vet. He just exudes sexy, warmth, and is handsome and endearing, and yummy (it bears repeating). *sigh* I would totally love him as my vet, which is why he's this week's Muse. I'm so looking forward to seeing him this fall in Hawaii Five-O. Are you going to watch the new show? I am...just in hopes of seeing him on the beach :) In real life he's Australian which is another accent that I love love love.
Here is what is on the agenda this week:
Larissa Ione, Alexandra Hawkins and Jaci Burton will be my guests and trust me when I say you won't want to miss them
There is a new Tempting Trailer for M.A. Ellis for two of her newer novellas. I loved her Ellora's Cave anthology Hard as Nails and she'll be my guest later in September
I'll also be working on the blog a bit (some of the menu links that have been works in process, that in actuality have been sadly abandoned) in addition to some reviews
As we come to the end of August this week I just wanted to thank all of you for joining me for the "Feel the Heat" celebration. It's been crazy busy and all sorts of fun with some of my favorite authors as my guests. I hope you've enjoyed it as well.
Have a great Monday, and try and stay cool!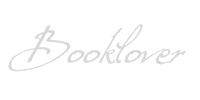 *I am an Amazon affiliate and receive a small (and I mean very small) referral fee for purchases made using a link on this blog. I don't use Amazon to earn money, I use it because the widgets are cool, easy to use, and serve my purposes to showcase books & such with minimal effort, but most importantly they have great prices and offer both new and used items. As a book addict I love that I can find just about anything I want in one place. If you are going to purchase a featured book anyway, and you know you won't pay more by using the links on this blog than you would by visiting Amazon on your own, I will be eternally grateful for supporting this blog by using the links, and don't forget that the referral fees from your purchases will sponsor the "Reader Rewards" giveaways :)