Friday, September 10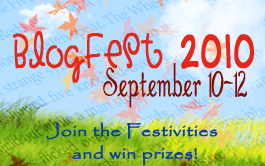 ***This giveaway has ended. Thanks for joining the fun!***
Welcome! If this is your first time visiting Seductive Musings I hope you find something tempting, and for my long time followers then I KNOW I have something that will tempt you :) To celebrate Blogfest 2010 I am giving away the following books & swag:
Prize #1: Sweet Historical Romance & Historical Fiction
Prize #2: Highlanders in Historical Romance + 1
Prize #3: Historical Romance

(Hotter sensuality level)
Prize #4: Romantic Suspense/Contemporary Romance
* I know have these two book somewhere, but couldn't find them when putting the giveaway together. If I am able to locate them I will include them in this prize set.
Prize #5: Hidden Gems of Romance Favorites
**
** These are a few of the books that I have featured in my Hidden Gems of Romance meme and are some of my all-time favorites, so I keep extra copies around to share with friends/acquaintances who are looking for a good romance read. They are all used, but in good condition.
Prize #6: Hot & Steamy Romances

(bordering on Erotic Romance)
***
***If I find any more I will add to the Hot & Steamy Romance prize to equal five (5), but this is what I had put aside for the giveaway. BTW both Broken and Sweet Temptation are on sale at Amazon for only $6.00 which is an amazing deal for two of my favorites from 2010.
Here's how you can enter to win:
Mandatory: You can enter to win as many of the prizes that you would like just leave a comment telling me which ones you'd like to win and why
Mandatory: You must be a GFC follower (Google Friend Connect)
Rules and disclaimers:
This contest is open to US & Canadian residents only, however if you live outside of these two countries and you are willing to pay the shipping costs via Paypal I would be more than happy to send it to you if you are a prize winner.
You must be at least 18 years or older, or of legal age in your country
The contest will end on September 12th at 11:59 pm EST and winner will be posted after they have been selected
Winner(s) will be selected using Random.org
The winner(s) will have THREE days from the date they are posted to provide a mailing address. If you do not contact me within three days a replacement winner will be selected. NO EXCEPTIONS
Seductive Musings is not responsible for prizes that are not honored, distributed in a timely manner, lost, stolen, or damaged during transit
All giveaways are subject to change/cancellation without prior written notice
The next stop on the Blogfest tour is
True Media Solutions
.
Click here
and follow the info for "Blogfest" for a full list of the over 250 blogs that are participating and giving away prizes. You'll find a complete and up to date list, AND you can sign up to track your progress on the Blogfest tour using a "tracking site link" which also enters you in Grand Prize giveaway for each and every blog that you visit.
Good Luck!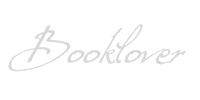 *I am an Amazon affiliate and receive a small (and I mean very small) referral fee for purchases made using a link on this blog. I don't use Amazon to earn money, I use it because the widgets are cool, easy to use, and serve my purposes to showcase books & such with minimal effort, but most importantly they have great prices and offer both new and used items. As a book addict I love that I can find just about anything I want in one place. If you are going to purchase a featured book anyway, and you know you won't pay more by using the links on this blog than you would by visiting Amazon on your own, I will be eternally grateful for supporting this blog by using the links, and don't forget that the referral fees from your purchases will sponsor the "Reader Rewards" giveaways :)