Wednesday, September 1
***This giveaway has ended, but you should still read the post...it's worth your time:) Thanks for joining the fun!***
Last February I shared my love for Alexandra Hawkin's
Lords of Vice series
. I was so intrigued by all of the Lords that we were introduced to in
All Night with a Rogue
that I have been counting the days until we could get the next story in
Till Dawn with the Devil
. It was definitely worth it, but my wait continues because after reading the second book in the series, I want more more more!
In the meantime, I was able to
corner
have a conversation with Lord Rainecourt, the hero from
Till Dawn with the Devil
, to chat about how he became a Lord of Vice, what his friends think of him, and about his love for Lady Sophia. Read and enjoy!
My dear Lord Rainecourt! I'm so glad that you could spend some time with me so that I could get to know you a bit better. I've heard so many things about you. Can I offer you a something to drink?
Rainecourt: The honor is all mine, my lady. Since I suspect a clear head will be required for our visit, I will abstain from my usual brandy.
Nonsense, I'm completely harmless :) For a woman that you hadn't met, how would you describe yourself – your personality and physique? Maybe someone you were trying to seduce in your bachelor days. I'm curious to know how you see yourself.
Rainecourt: I have often been told that my face and physique are pleasing to a lady's eye, but I see nothing extraordinary about my dark brown hair and blue eyes. I am not one to strut or fuss in front of the mirror, unlike some gents I could name. As for temperment, I confess, I am less jovial than my friends, and there have been occasions when I have allowed my emotions to overrule logic.
Mmmm, yes I would have to agree that you are indeed a handsome devil. Some of the things you mentioned have earned you your notoriety as a Lord of Vice. How does one go about becoming an honorary "Lords of Vice" and how much of your reputation is fact or fiction?
Rainecourt: You remind me of Frost's little sister, Regan. When she was five and ten, she aspired to join our notorious ranks. I mean no disrespect to your fair sex, but our little club was born from friendships that can be traced back to boyhood. As for my reputation, I would be lying if I told you that all of it was undeserved. Until Sophia came into my life, I did little to discourage the ton's salacious tales about me. The notoriety that surrounds the Lords of Vice has always amused me.
Now that we are better acquainted would you mind if I dispense with formalities? Let's see...what should I address you as? Each of the Lords of Vice has a sobriquet, what is yours and how did you come about it?
Rainecourt: My friends call me, "Reign". Most people assume the sobriquet is just a variation of my title, and the explanation satisfies the curious. However, there is more to the tale. Shortly after my first wife's death, there was an incident one evening. Foxed, and bitter about my marriage, my friends tell me that I announced to a crowded ballroom that I would rather reign in the lowest bowels of hell than bind myself to another lady. Even sober, I saw no reason to renounce the words so I kept the name.
Obviously Lady Sophia was able to change your mind :) Even though Lady Sophia has done nothing but sing your praises I asked each of your Lords of Vice brethren to describe you, and here's what they said:
Sin: "A loyal, steadfast friend. I trust him with my life."
Dare: "Generous with his friends, and fair with his enemies."
Frost: "Strong, agile, and a respectable opponent."
Saint: "Conservative when it comes to wagers."
Hunter: "Too serious."
Vane: "Pitiful at puff and darts!"
You have a lovely wife, whom I consider a dear new friend. What was your first impression of your love, Lady Sophia? And can you tell us what your five favorite things are about her?
Rainecourt: My first impression was that she looked like an angel, but was rather clumsy in an endearing sort of manner. Five favorite things that I love about her, eh? Well, I love how she looks at me. She gets a tiny wrinkle between her eyes as she studies my face that I absolutely adore. I admire her courage and desire for independence. Although she loathes to admit it, new surroundings are difficult for her because of her poor vision.
It's a simple thing many take for granted, but I love the sound of Sophia's laughter. When I'm working in my study, her joy can warm my heart even from a distance. And finally, what I love best about Sophia is how she has changed my life. I am a better man with her in my life. Or, at the very least, I strive to be.
*Sighing*...that was so lovely. No wonder she's madly in love with you. You and Sophia were recently married. Felicitations on your nuptials! I wish I would have been able to attend. What was life like before you met her and how did your previous marriage influence your new one?
Rainecourt: My marriage to Beatrice was one of necessity because of her delicate condition. I was young, and I loved her—or so I believed. If it was love, it withered rather quickly when I realized that Beatrice could not abide my touch.
After her death, I had no intention of marrying again. I had married for love, and it had brought me nothing but misery. I was content to remain a bachelor until I noticed Sophia at the Harpers' ball.
The Harpers' ball was such a crush that I'm surprised you were able to notice anyone. Ummm, I have a somewhat delicate inquiry, nevertheless I feel I must continue. I know it is shocking and scandalous to even mention this, but when Sophia brought me into her confidence and told me how you all but botched your wedding night despite your reputation as a legendary lover... I was completely aghast! I'm surprised you were able to win her heart after all you've put her through. Really Reign what do you have to say for yourself?
Rainecourt: Christ! (tugs at cravat) It's bad enough that Sin's wife knows my private business. If I wanted all of England to know about how I muddled things that night, I would have posted the details in the bloody Times! On second thought, I think I'll have that brandy, after all.
Right, moving on....At what point did you realize you were in love with Sophia? Was it an aha! moment, love at first sight, or did it build gradually?
Rainecourt: It took me a while to figure out that I was falling in love with Sophia, but it began with the waltz.
Ahh, the waltz....my personal favorite because it's such a deliciously romantic dance. Imagine you could create the perfect ambiance for a romantic interlude with your wife, what, or where, would it be and why?
Rainecourt: I do not have to imagine it, my dear lady. I have demonstrated to Sophia on several occasions the sort of mischief two lovers can achieve while dallying in the back gardens.
Sir, you are devilishly wicked and I'm sure Sophia enjoys it immensely! Let's pretend that you need to write a brief memoir of your life and highlight the best parts, or life lessons you'd like to impart for future generations to cherish, what would you say?
Rainecourt: My beautiful wife has taught me that the true measure of a man's soul is not percieved with one's eyes, but rather with an open heart.
*Sigh* (again)...that's such a beautiful sentiment. You two are truly meant for each other. It makes me long for a love of my own. Which of your friends do you think will be the next to succumb to Cupid's arrow....because I'm more than ready and willing to be seduced by a Lord of Vice :)
Rainecourt: Whether he desires it or not, Vane's family seems determined to marry the poor gent off. Vane is resistent to the notion of marriage, but if you are interested in claiming a Lord of Vice, you might want to petition his mother.
I, too, might have wagered on Vane as the next victim of Cupid's arrow, if not for Dare's moodiness whenever someone mentions Regan. Frost sent the dear girl off to Miss Swann's Academy for Young Ladies after he caught his sister kissing Dare. However, Frost can't keep Regan away from London forever, and Dare was never one to be satisfied with a single kiss.
Dare and Regan you say...how interesting. I'll be waiting with baited breath, especially to see how Frost reacts. But I'm not one to gossip, so not to worry, I'll keep your confidence. Thank you for sharing your time with me, it's been a pleasure.
SOMETIMES IT TAKES A ROGUE…
Few women can resist a man like Gabriel "Reign" Housely, the Earl of Rainecourt. With divine good looks, delectable charms, and delicious wealth, he would seem to be every marriage-minded mother's dream match for their daughters. But not so, given the mysterious death of his first wife. Fortunately for Gabriel, he has no plans to seriously court any of the London ladies ever again. That is, until he shares one unforgettable dance with a mysterious stranger…
TO CAPTURE AN ANGEL…
Exquisitely beautiful though decidedly modest, Lady Sophia usually shuns the festive ballrooms of London society. But when a man who calls himself "Reign" enters her life—seemingly from out of nowhere—and shows her true kindness, her wary young heart begins to melt. Of course, Sophia would be shocked to learn the truth about Reign's past. But when scandal strikes, this devilish stranger may be her only salvation…
Thank you Lord Rainecourt and Alexandra! I really enjoyed
Till Dawn with the Devil
and I am eager for the next installment in the
Lords of Vice series
,
After Dark with a Scoundrel
due out in February. Just in time for those long cold winter nights ;) I am still hoping and praying that you all enjoy the series as much, if not more than I do and you encourage all of your romance reader friends to buy it so that Alexandra can finish writing them, and I can eventually get to read "Frost's" story (book 4?). I'll beg if I have to. So don't mind me if you see me at the bookstore trying to gently coax anyone located in the general vicinity of the romance aisle into buying them :)
To celebrate the release of the second book in the
Lords of Vice series
,
TILL DAWN WITH THE DEVIL
, Alexandra Hawkins is giving away TWO copies of her newest book! Here's how you can enter to win:
Ways to earn entries:
Mandatory: Leave a meaningful comment about the book, the author, or the excerpt (something more than I'd like to win) (good for 1 entry)
Mandatory: You MUST be a Google Friend Connect (GFC) follower in order to be eligible to win (unfortunately an email subscriber, or subscription in Google reader, and a follower are not the same thing so make sure you are signed up as a follower if you'd like to win this book)
If you have a blog, or even if you don't, you can earn extra entries by telling your friends. If they successfully enter to win and mention that you sent them you can each earn extra entries. You can blog about it with a link to this post, post it on Facebook, Twitter, email...or even word of mouth (good for 5 entries for the referrer and the commenter for each friend) . Please note that to earn the points they must mention your GFC name so that I can match you.
Purchase any item from the Seductive Musings Amazon store by using this link, or the Amazon widget contained within this post and email a copy of your purchase receipt to me no later than the deadline to enter (email available in sidebar). Sorry purchases made prior to this date do not apply, and link contained in this post must be used. No faxes or snail mail copies are allowed. No purchases are necessary to win. (good for 25 entries, or 50 entries if a purchase is made from the featured author's available titles)
How to enter:
You can choose to enter as many different ways that you want, but please place all of your entries in ONE comment
Rules and disclaimers:
This contest is open to US & Canadian addresses only
You must be at least 18 years or older, or of legal age in your country
The contest will end on September 4th at 11:59 pm EST and winner will be posted after they have been selected
Winner(s) will be selected using Random.org
The winner(s) will have THREE days from the date they are posted to provide a mailing address. If you do not contact me within three days a replacement winner will be selected. NO EXCEPTIONS
The book(s) will be mailed directly from the publisher or author and no substitutions are allowed
Seductive Musings is not responsible for prizes that are not honored, distributed in a timely manner, lost, stolen, or damaged during transit
All giveaways are subject to change/cancellation without prior written notice
Good Luck!
p.s. don't forget that every meaningful comment you make from Aug 1-Sept 4th will earn you an entry in the "Feel the Heat" giveaway. Click the link for full details.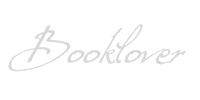 *I am an Amazon affiliate and receive a small (and I mean very small) referral fee for purchases made using a link on this blog. I don't use Amazon to earn money, I use

it because the widgets are cool, easy to use, and serve my purposes to showcase books & such with minimal effort, but most importantly they have great prices and offer both new and used items. As a book addict I love that I can find just about anything I want in one place. If you are going to purchase a featured book anyway, and you know you won't pay more by using the links on this blog than you would by visiting Amazon on your own, I will be eternally grateful for supporting this blog by using the links, and don't forget that the referral fees from your purchases will sponsor the "Reader Rewards" giveaways :)