Wednesday, September 29
***This giveaway has ended, but you should still read the post...it's worth your time:) Thanks for joining the fun!***
Have you every purchased an anthology for one author, and figured since you bought it you might as well read the other stories too? That was how I happened upon my guest today. I picked up the anthology
The Heart of Christmas
, first because it was a holiday anthology (and I love those), and second because it had a novella by Mary Balogh. Only to realize that Ms. Balogh's story was a reprint (several times over) that I had already read it a loong time ago but forgotten about. To say I was disappointed is an understatement, but then for some unknown reason, call it divine intervention if you will, I decided to read "This Wicked Gift" by Courtney Milan before tossing the book into the Goodwill box. To say I was blown away by her story in that anthology is a vast understatement of epic proportions.
I loved that the hero and heroine were working class, and that the plight of a young woman struggling to provide for her family, with little hope of getting married because they have no money, finds love with a hero with a heart of gold. Their happy ending doesn't come without sacrifice. It wasn't easy, or charmed, but it was beautiful. I loved, loved, loved it! So after falling in love with her story, I immediately looked her up on the net to find out what other gems of her's I had been missing out on, only to find out that her debut novel,
Proof of Seduction
, had yet to be released and I only had to wait a few short months to get my bookover hands on it. Long story short, I read it and loved it. In fact she blew me away with her storytelling yet again.
That was almost ten months ago, and I have been patiently waiting for her newest book ever since. They say good things come to those who wait....which is why I have very high hopes for Ms. Milan's new historical romance
Trial by Desire
. To my great delight Courtney Milan is my guest today to talk about her unlikely hero in Trial by Desire. I hope you read and enjoy it as much as I did :)
The hero least likely to...

One of the strange things about motivation is that the same circumstance can make a person do completely opposite things. Think about it: the following two sentences both make perfect sense, even though they are exactly the opposite.

His father was an alcoholic, and so he is an alcoholic.
His father was an alcoholic, and so he will not touch a drop.

(I actually read this example somewhere else, but I can't find the source--so apologies! If anyone knows where it's from, please let me know.)

And so let's talk about circumstances. I'm sure you all know That Guy. You know, the guy from high school. The one who floated through all his classes, barely passing. He graduated by the skin of his teeth. His teachers heaved a sigh of relief when he scraped up the necessary points to get through their classes. He was never a bad kid--but he was the a class clown. Everyone liked him. In his senior year, he was voted "least likely to hold down a full time job" by the class, because nobody expected him to do anything worthwhile.

Have any of you met That Guy at your high school reunion? Sometimes, he's not there because he's in jail. Sometimes, he shows up, proud because he's managed to keep his latest entry-level job for a few years. Sometimes he's faintly average--working a desk job for the last five years, married, with 2.2 kids.

But on rare occasions, he's the one who walks into the room and nobody recognizes him. He cut his hair. He's wearing a suit. He owns his own business--no, make that three businesses--and he just sold one of them to Google for $29.6 million dollars. And when someone asks him what happened, how he turned his life around, he just smiles and says, "I didn't want to be That Guy."

His expression is hidden behind his $500 sunglasses, and so you can't see the sleepless nights over the last decade. You don't feel all those evenings of aching self-doubt, where he wondered why he should even bother. You don't know how many times he nearly gave up, but kept going. You don't know how many times that class vote--"Least Likely to Hold Down a Full-time Job"--made him grit his teeth and keep going.

All you know is that he's somehow become a total success--and he still makes you laugh.

In Proof by Seduction, my debut novel, Ned was a secondary character...and, let's face it. He was That Guy. The one who made people laugh. A really, really nice guy--but, you know. Everyone got together, and they voted him least likely to hold down a full time job. Under that kind of pressure, a lot of people crack. But Ned--Ned is that one-in-a-hundred kind of person, the one who thinks, "I'm not going to be That Guy."

And he turns his life around. When Trial by Desire starts, he knows he has to prove himself.

It's up to you to decide whether he does. But if you're wondering... here's a little taste:
Ned knew what it was like to feel powerless, at the mercy of others. And he didn't like seeing it in anyone else.

It was a sentiment as idiotic as kicking her door down would have been. After all that, he still saw himself as some sort of a hero—a strange and useless one, no doubt. He was no Bow Street Runner, no knight in shining armor. If he'd had chain-mail, it would all have rusted at sea. But Ned wasn't the sort of knight who perished in glorious battle for the sake of a poetic ending.

He had prevailed. He'd beaten back those doubts. He'd found his place and he'd learned to stand on his own two feet, free from that cloying hint of bitter dependence.

It looked like Lady Harcroft—and by extension, Ned's own wife—needed a hero. If he could bring Lady Harcroft the kind of peace he'd found, it would prove once and for all that his victory had not been temporary. It would be proof that he'd truly won, that he'd tamed his own response. It would be like a medieval tourney, his very own trial.

Is there anything in your past that you hope everyone forgets? I'll post my own big secret in the comments--and one lucky commenter will win a copy of TRIAL BY DESIRE, so she can see how Ned manages it for herself.
She cannot forget the fire he ignited…
In the three years since her husband left her, Lady Kathleen Carhart has managed to forge a fulfilling life for herself. But when Ned Carhart unexpectedly returns, she finds her tranquility uprooted—and her deepest secrets threatened. Though she has no intention of falling for Ned's charms, Kate can no longer deny the desire that still burns in her heart.
Or the promise of his love…
Ned is determined to regain his wife's trust by using unbridled seduction. But just as Kate surrenders to Ned's passion, her carefully guarded past threatens to destroy her. Now Kate must place her faith in the only man she's ever loved, and the only one who has ever betrayed her…
Congratulations Courtney! Trial by Desire officially released yesterday on September 28th. I'm really looking forward to reading it because I loved Proof by Seduction and thought that her novella in The Heart of Christmas was the best! I know I already said all of that, but it's worth repeating :)
Yesterday I told you how much I loved to read Jill Shalvis's blog because of her daily dose of humor. Courtney Milan's website is also one of my favorite haunts for the same reason. She doesn't blog as regularly as Jill does, but when she does I can't click over to her site fast enough to read what she has written. Her post titled "
Chased by Cows
" had my eyes watering I laughed so hard. I liked it so much that I went back and reread it again yesterday :) Then add the book reviews by her husband...and what can I say it's a favorite for many reasons. You too can enjoy Courtney Milan at her website
www.courtneymilan.com
, her
blog
,
MySpace
,
Twitter
, and
Facebook
. While there you should definitely check out her
Extras
page because there are several free reads, and you can also find the
FAQ
's, and other interesting tidbits for Trial by Desire (like why her books have "code names").
To celebrate the release of her new book, author Courtney Milan has offered to giveaway one copy of
Trial by Desire
to one lucky commenter. Here's how you can enter to win...
Ways to earn entries:
Mandatory: Answer the question Courtney asked readers, and if you'd like you can also ask her a question and/or leave a meaningful comment. (good for 1 entry)
Mandatory: You MUST be a Google Friend Connect (GFC) follower in order to be eligible to win (unfortunately an email subscriber, or subscription in Google reader, and a follower are not the same thing so make sure you are signed up as a follower if you'd like to win this book)
If you have a blog, or even if you don't, you can earn extra entries by telling your friends. If they successfully enter to win and mention that you sent them you can each earn extra entries. You can blog about it with a link to this post, post it on Facebook, Twitter, email...or even word of mouth (good for 5 entries for the referrer and the commenter for each friend) . Please note that to earn the points they must mention your GFC name so that I can match you.
How to enter:
You can choose to enter as many different ways that you want, but please place all of your entries in ONE comment
Rules and disclaimers:
This contest is open to US & International addresses
You must be at least 18 years or older, or of legal age in your country
The contest will end on October 2nd at 11:59 pm EST and winner will be posted after they have been selected
Winner(s) will be selected using Random.org
The winner(s) will have THREE days from the date they are posted to provide a mailing address. If you do not contact me within three days a replacement winner will be selected. NO EXCEPTIONS
The book(s) will be mailed directly from the publisher or author and no substitutions are allowed
Seductive Musings is not responsible for prizes that are not honored, distributed in a timely manner, lost, stolen, or damaged during transit
All giveaways are subject to change/cancellation without prior written notice
Good Luck!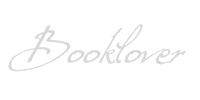 *I am an Amazon affiliate and receive a small (and I mean very small) referral fee for purchases made using a link on this blog. I don't use Amazon to earn money, I use it because the widgets are cool, easy to use, and serve my purposes to showcase books & such with minimal effort, but most importantly they have great prices and offer both new and used items. As a book addict I love that I can find just about anything I want in one place. If you are going to purchase a featured book anyway, and you know you won't pay more by using the links on this blog than you would by visiting Amazon on your own, I will be eternally grateful for supporting this blog by using the links, and don't forget that the referral fees from your purchases will sponsor the "Reader Rewards" giveaways :)