Thursday, September 2
***This giveaway has ended, but you should still read the post...it's worth your time:) Thanks for joining the fun!***
Today is kind of a bittersweet day at Seductive Musings for several reasons. First, today is the last guest author in the "Feel The Heat" summer celebration. I hope you've enjoyed it as much as I have. The second reason, and the one that I have the most mixed emotions about, is that today we are celebrating Jaci Burton's fifth and final book in her
Wild Riders series
.
RIDING THE NIGHT
was at the top of my list of reads for this summer and I'm so excited that release day is right around the corner, even though it means the end to this series. This book is guaranteed to be hot hot hot and by this I mean, for those of you who love menage...look no further. Two Alpha Heroes, danger, secrets, & passion. It's going to be sooooo good I can hardly wait! Jaci is my guest today and she has definitely brought the "heat" :) That's what I call a grand finale (in more ways than one)! Read and enjoy :)
Location, location, location

Location always plays a big part in the books I write. When plotting a book, it's part of the beginning. Setting is as important to the story as the characters and the plotline. Where is the book going to take place? If it's a western, it's typically someplace dry and dusty. It's the mood and feel of the story you're trying to set for the reader. Western's don't usually take place in the tropics.

But we're talking about romantic suspense here, and those can be set anywhere, from the orient to Chicago, from the hills of Kentucky to the outback of Australia. The fun thing about writing suspense is you can set it wherever you like, as long as you set the tone of the book accordingly.

If you read me at all you'll find I often set books either where I live or where I've lived before. I grew up in St Louis, Missouri, and I've lived in Oklahoma and both northern and southern California. I've had books set in all those locales. I've also traveled along the east coast of Australia and set a book there, too, and took many trips to Hawaii. Yes, I've set many books in Hawaii, since it's one of my favorite places in the world to visit. And of course there's Florida. Yeah, I've set a few books in Florida. What's not to love about the ocean and beaches there? Oh, and New Orleans, home of jazz and Bourbon Street. I could go on. And on. I've been a lot of places, loved them all, and love writing about them. Location takes on a life of its own in my books.

It helps to have been where you're writing about, to be able to put yourself in your characters' shoes, at least geographically. For my upcoming Berkley Heat release, Riding The Night, I had some fun with location. I started the book where I grew up—St Louis, Missouri. But my characters don't stay there—they head up north to Sturgis, South Dakota, home of the annual bike rally and one of the most beautiful places in the country—the Black Hills. Sturgis and the Black Hills take on a life of their own during the annual bike rally in August each year, and it formed the backdrop for the journey my characters take in Riding the Night. It's a great place for a group of bikers to hide in plain sight while on the hunt for a killer.

When you read a book, do you notice the location of the story? Does it enrich the reading experience for you, or do you not pay attention and focus only on the plot and the characters? What have been some of your favorite locations in some of the books you've read?
AJ and Pax work together as undercover operatives for a government agency of bad-boy bikers known as the Wild Riders. And though they play as hard as they work, both men are looking for the one woman who can tame them…
On vacation, AJ and Pax run into AJ's high school sweetheart, Teresa. While they're catching up at Teresa's bar, a fight erupts between two biker gangs, leaving one man dead and Teresa's brother wrongly accused of murder. With no proof and Teresa as the only eye witness, the trio points their Harleys toward the annual bike rally in South Dakota in hot pursuit of the real killer…
Her life in jeopardy, AJ and Pax become Teresa's fierce protectors. But a past trauma keeps Teresa guarded, unable to trust them--until AJ and Pax uncover her secret and vow to do anything to help her heal. And in their arms she discovers a sensual desire that knows no boundaries, a passion strong enough to overcome her tragic past and awaken a force that brings both men to their knees.
Danger may temporarily bind the three together, but it's their shared passion that will lead them to the ride of their lives: love.
Congratulations Jaci! Thank you for such a fabulous series, and while I am sad to see it end I definitely enjoyed the ride while it lasted. You are a must read author for me because of this series, and
Riding Temptation
and
Riding the Edge
have earned treasured spaces on my keeper shelves. The good news, for those of you who are new to the series, is that now you can read them all together and have a Burton Book Binge (like I did when I first discovered them). I have a feeling that I may become equally attached to her new series that starts with
The Perfect Play
.
To celebrate the release of
RIDING THE NIGHT
Jaci has offered to giveaway the first THREE books in the series to three different lucky commenters! You have the chance to win either
Riding Wild
,
Riding Temptation
or
Riding On Instinct
. What a great way to end our "Feel the Heat" celebration!! Here's how you can enter to win:
Ways to earn entries:
Mandatory: Answer the question Jaci asked readers in her guest post AND leave a meaningful comment. Please indicate which book you would like to win (1st, 2nd, 3rd choice...or if you'd like to have any one of them, it doesn't matter which one) (good for 1 entry)
Mandatory: You MUST be a Google Friend Connect (GFC) follower in order to be eligible to win (unfortunately an email subscriber, or subscription in Google reader, and a follower are not the same thing so make sure you are signed up as a follower if you'd like to win this book)
If you have a blog, or even if you don't, you can earn extra entries by telling your friends. If they successfully enter to win and mention that you sent them you can each earn extra entries. You can blog about it with a link to this post, post it on Facebook, Twitter, email...or even word of mouth (good for 5 entries for the referrer and the commenter for each friend) . Please note that to earn the points they must mention your GFC name so that I can match you.
Purchase any item from the Seductive Musings Amazon store by using this link, or the Amazon widget contained within this post and email a copy of your purchase receipt to me no later than the deadline to enter (email available in sidebar). Sorry purchases made prior to this date do not apply, and link contained in this post must be used. No faxes or snail mail copies are allowed. No purchases are necessary to win. (good for 25 entries, or 50 entries if a purchase is made from the featured author's available titles)
How to enter:
You can choose to enter as many different ways that you want, but please place all of your entries in ONE comment
Rules and disclaimers:
This contest is open to US & International addresses
You must be at least 18 years or older, or of legal age in your country
The contest will end on September 4 at 11:59 pm EST and winner will be posted after they have been selected
Winner(s) will be selected using Random.org
The winner(s) will have THREE days from the date they are posted to provide a mailing address. If you do not contact me within three days a replacement winner will be selected. NO EXCEPTIONS
The book(s) will be mailed directly from the publisher or author and no substitutions are allowed
Seductive Musings is not responsible for prizes that are not honored, distributed in a timely manner, lost, stolen, or damaged during transit
All giveaways are subject to change/cancellation without prior written notice
Good Luck!
p.s. don't forget that every meaningful comment you make from Aug 1-Sept 4th will earn you an entry in the "Feel the Heat" giveaway. Click the link for full details.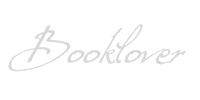 *I am an Amazon affiliate and receive a small (and I mean very small) referral fee for purchases made using a link on this blog. I don't use Amazon to earn money, I use it because the widgets are cool, easy to use, and serve my purposes to showcase books & such with minimal effort, but most importantly they have great prices and offer both new and used items. As a book addict I love that I can find just about anything I want in one place. If you are going to purchase a featured book anyway, and you know you won't pay more by using the links on this blog than you would by visiting Amazon on your own, I will be eternally grateful for supporting this blog by using the links, and don't forget that the referral fees from your purchases will sponsor the "Reader Rewards" giveaways :)